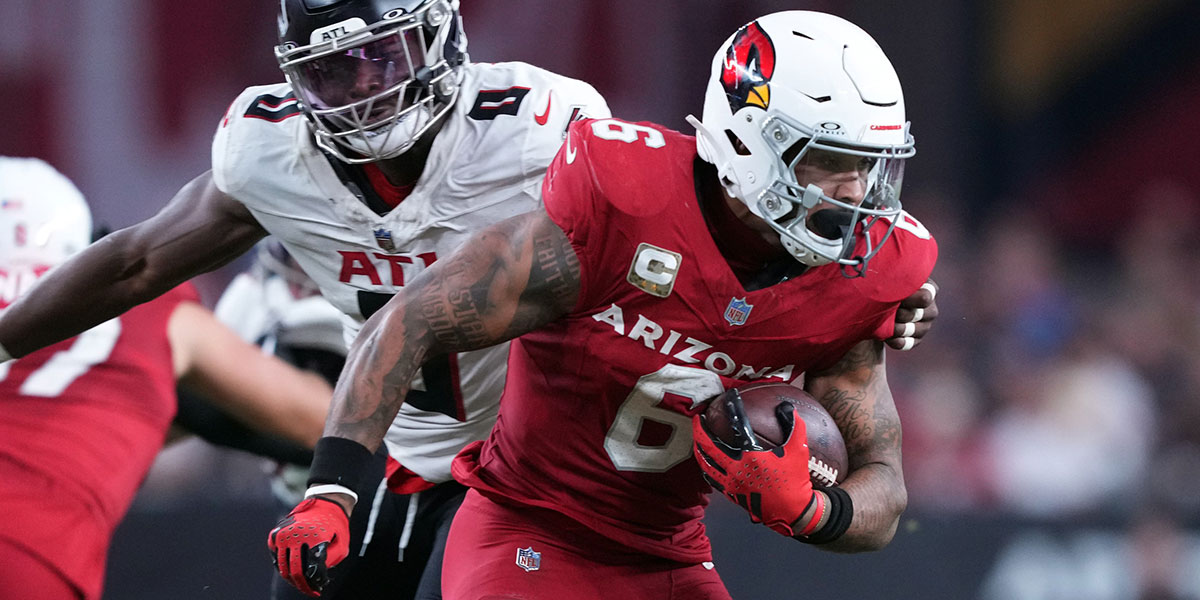 Buy Low/Sell High Week 11
---
Buy Low/Sell High: Week 11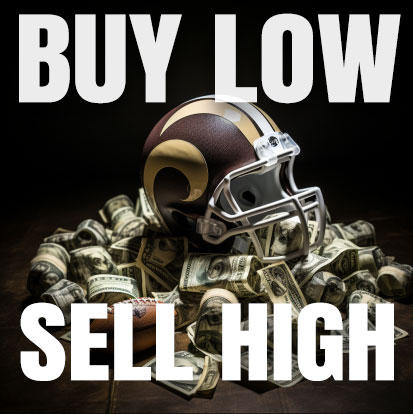 As the playoffs grow closer, many fantasy leagues will also be approaching their trade deadline in the coming weeks. Once that happens, the ability to make a move to improve your team through trade will be gone and you'll have to rely on a barren waiver wire. That's why the next few weeks are very important in recognizing which players are worth trading for and trading away. Fantasy football managers can be impatient and impulsive. They can get disillusioned with a player after one or two performances or believe they've found the next league winner after one breakout showing. It's often difficult to know who will get back on track and who will be unwilling to sustain their success, but there are usually clues to help. I will attempt to sift through those clues to alert you to players that might be worth adding to your roster or kicking to the curb. Any one of these moves has the potential to not pan out, but if you need some help to kickstart your team, the moves below could be worth considering.
Quick Links
Buy Low
Justin Fields, Chicago Bears, QB
This one depends on how frustrated the Fields owner is right now. If they're looking at Fields and the fact that prior to his injury he only had two really good games and are willing to sell him cheap then I would kick the tires to see what they would want for him. Of course, I would only do this if he is healthy and ready to go moving forward. In the two weeks before his injury Fields had fantasy totals of 35.9 (QB3) and 40.98 points (QB1.) He was also beginning to run more and show off the elite speed that made him a league-winning asset in 2022. When Fields got injured there was some concern that undrafted rookie Tyson Bagent would step in, look good, and steal the job away from Fields. After four games of Bagent, I would be very surprised if that happened. In those games, Bagent threw for three touchdowns and five interceptions. He did win two of the four games, but those games were against Las Vegas and Carolina, and Bagent failed to surpass 200 yards passing in either game. Bagent simply limits the ability of the coaching staff to be creative and lacks the upside Fields possesses. The schedule lines up nicely for Fields as well. Five of the final seven games are against defenses that are favorable to opposing quarterbacks. Fields could easily finish the season as a top-7-10 quarterback, with upside for more if he really starts turning it on with his legs. If the Fields owner in your league is looking to move him, and the price is right, I'd make that move.
Kyler Murray, Arizona Cardinals, QB
This may be the last opportunity to buy low on Kyler Murray. While Murray's performance in week 10 was impressive from a real-world perspective, the fantasy output was not what most managers were hoping. In a game that should've been a favorable matchup, Murray threw for 249 yards, no touchdowns, and zero interceptions. Those numbers don't jump off the page, but what was most encouraging was that Murray seemed unlimited by the knee injury he suffered in 2022, rushing six times for 33 yards and one touchdown. This should make any owner of Murray excited for what's to come. Still, the fantasy community can be a fickle thing, and it is within the realm of possibility that the owner of Murray is just looking at the 17.26 points he scored and feeling uninspired by what they have in him. If so, you should see what they would want in a trade. There are much better days ahead for Murray, and once we get to the fantasy playoffs, he has an extremely favorable schedule, facing two teams that are bottom-five against the position. If the Murray owner is willing to trade him for a player like Trevor Lawrence and another piece, I would do it, as long as the other piece didn't make the asking price too steep.
James Conner, Arizona Cardinals, RB
James Conner will not be the last player on my buy low list who also made it onto my week 11 sit list, but he is the first I'm going to mention. Upon returning from injured reserve Conner had a modest fantasy output but remained heavily involved. In his first game action since week 5, Conner received 16 carries and saw 63% of snaps. This only resulted in 73 yards and no touchdowns. Conner did average over 4.5 yards a carry though against a very solid Falcons run defense, and as Murray gets more and more up to speed I expect Conner to find more success with each carry. There is some concern about Murray stealing carries away from Conner, and with very little usage in the passing game up to this point, Conner may need a touchdown to have a top-10 performance, but even without touchdowns Conner should settle into RB2 territory with a safe floor, even if his ceiling is capped a bit by Murray. I am recommending you sit him this week, but after that the schedule lines up nicely for him, especially in the fantasy playoffs. With all the injuries to running backs we've seen this year, getting a consistent RB2 with a safe floor has value, and right now you may be able to get him dirt cheap. I'd make an offer.
Adam Thielen, Carolina Panthers, WR
Adam Thielen is another player who I don't have high expectations for in week 11 but who I would love to get on my roster to play after this week. Yes, the Carolina Panthers are a mess right now, but that doesn't mean there can't be a few bright spots along the way. Enter Adam Thielen. From Weeks 2-8, Thielen was the WR2 in fantasy behind only Tyreek Hill, but in recent weeks the shine has begun to fade. After two straight weeks of fewer than eight points, in half-PPR formats, those who own him might feel it's time to move on. If so, go get him. You've heard it said that volume is king in fantasy, well, Thielen gets a lot of volume. Thielen was up against one of the best cornerbacks in football on Sunday in Jaylon Johnson, but rookie Bryce Young still attempted to force-feed his veteran security blanket, throwing 10 targets Thielen's way. While it didn't lead to much success, it confirmed that Thielen is still the WR1 for this team, and due to Young's trust in him, that isn't going to change anytime soon. You may find it difficult to get excited about obtaining a player on the Panthers. Anyway you look at it, they are a bad team and will continue to play losing football a lot this season. But they should also be playing from behind a lot, which means more pass attempts and more targets for Thielen. Thielen also has a remaining schedule that could lead to success. In the fantasy playoffs, Carolina plays the Falcons, Packers, and Jaguars. None of those teams are teams to avoid in fantasy for opposing wide receivers. I'm not sure that Thielen will regain elite status at any point during the rest of the season, but he is still a WR2 with upside if he finds the end zone, and is someone I would be looking for in a trade.
D.K. Metcalf, Seattle Seahawks, WR
I'm not sure any wide receiver has had worse touchdown luck than DK Metcalf this season. Metcalf has 552 receiving yards but only two touchdowns. Much of this can be attributed to the inconsistent play of Geno Smith. In 2022, Smith was a top-5 fantasy quarterback. Through 10 weeks in 2023, he is currently QB19 and only has two top-10 finishes on the season. However, one of those top-10 finishes was in week 10 when he put up 28.06 points for a QB5 finish. If this is the start of Smith turning a corner then there should be brighter days ahead for Metcalf, and the touchdowns should start coming. Metcalf is still an elite talent at the wide receiver position and the No. 1 target for the Seahawks. Over the last three weeks, Metcalf has been targeted 30 times. That type of usage combined with Metcalf's ability is bound to translate to fantasy output at some point. Now that Smith might begin playing close to the level of last year, you may only have one more week to buy low on Metcalf and get yourself a player with WR1 potential for a WR3 price. Looking ahead, from Weeks 14-17, the schedule for Metcalf is as good as it gets, meaning he could truly begin to take off during those weeks in the season that are most important. He is still the Seahawks' receiver with the highest weekly ceiling, and over the next few weeks, I expect him to smash through it. Buy him now.
Jahan Dotson, Washington Commanders, WR
Let me say this right off the bat. I'm not saying that Jahan Dotson is going to develop into a league-winning, consistent every week WR2 with upside. That may be a bit too much to ask. His teammate, Terry McLaurin is a great football player, and while he is also inconsistent, his presence obviously limits the ceiling for Dotson. Still, what we saw in week 10 from Dotson should not be what we expect moving forward. Dotson was on fire entering the week and then put up a confounding 0.0 points. Still, Dotson could be worth taking a chance on. Before Week 10, Dotson had three straight weeks with at least eight or more targets, and as the season has progressed, Dotson has become more involved in Washington's offense. If that continues there should be plenty of opportunities to go around. The Commanders' offense leads the NFL in pass attempts, and quarterback Sam Howell is playing at such a high level that it's hard to see that number going down. Perhaps, the most frustrating part of the Commanders' passing game is that Howell loves to spread the ball around getting all pass catchers involved, but Dotson may have the highest ceiling of any of them. A ceiling we've already seen in week 8 against the Philadelphia Eagles. Dotson's early struggles combined with the goose egg he just laid, could make him very affordable to anyone looking to trade for him. If there is someone in your league scared by the zero in the box score I'd make an offer. Dotson has too much talent and too much upside, that it's foolish not to at least inquire about him, especially when he's on a team that passes the ball as much as Washington does.
Honorable Mentions: Lamar Jackson, Puka Nacua, Breece Hall, David Montgomery, Evan Engram
Sell High
Dak Prescott, Dallas Cowboys, QB
Over the past five weeks, Dak Prescott has been playing at an insane level as the best quarterback in fantasy. Prescott's last four point totals and finishes are 26.88 (QB1), 36.06 (QB3), 34.36 (QB2), and 45.86 (QB1.) Prescott has thrown for over 300 yards in three of those four games and has thrown 12 touchdowns compared to two interceptions, adding another two touchdowns on the ground. Much of Prescott's success has come at the expense of Tony Pollard and the run game, and rightfully so. Through nearly two-thirds of the season, Pollard has been completely ineffective on the ground, forcing the Cowboys to go extremely pass-heavy. This formula has worked, so it's one I expect the Cowboys to continue employing, which bodes well for Prescott moving forward in what, at least on paper, is one of the best schedules any quarterback could ask for from a fantasy perspective. So don't take this suggestion as me saying I'm concerned about Prescott or expect him to fall off a cliff. I'm not and I don't. But part of finding fantasy success is knowing which moves to make to create a more balanced and competitive team, and with how amazing Prescott has been, someone out there could be willing to give up a lot to get him. If you can get Josh Allen, Jalen Hurts, or Patrick Mahomes, you should make that move. Or if you can get a quarterback in the 7-12 range and a true RB1 or WR1, that would also be worth considering. Just make sure the value is fair because you could be giving up the rest of season QB4.
Jahmyr Gibbs, Detroit Lions, RB
I know a number of you are going to turn your nose up at this suggestion, but before you just disregard it, hear me out. This is nothing against Jahmyr Gibbs. I'm a fan. When I watch him play I see a young, explosive player who can make special things happen every time he has the ball in his hands. So I'm not telling you to go out and just give him away, but with what has transpired over the past three weeks, Gibbs' value will never be higher. In his last three games (two without Montgomery) Gibbs had three straight 20+ point games. In the two without Montgomery, this was to be expected, but it was impressive that upon Montgomery's return, Gibbs still served as the lead back with a higher snap share, more opportunities, and more fantasy production than Montgomery. In fact, if Montgomery hadn't broken away for a 75-yard TD run the contrast would be much more stark. Still, even with Montgomery having a productive outing, the fact that Gibbs remained heavily involved, including near the goal line, and produced as a result, has his value absurdly high. I still believe this is a bit premature, and if I was able to turn Gibbs into one or two players who are more of a sure thing, I'd be looking to do it. There are those who disagree with me. Over the next week, you'll see people advising you to sell Montgomery and others (like me) telling you to sell Gibbs. This just illustrates my point that no one knows yet how this will shake out, but I'm placing my bet on more than just a one-game sample size. The Lions staff loves Montgomery, and before his injury, he was getting 20 touches nearly every game. As he gets further removed from his injury I think he will get closer to that type of workload. If I'm right, and the team is just easing him back into things, Gibbs will decline in value, and by that point, you won't be able to get as much for him.
Kenneth Walker, Seattle Seahawks, RB
If you are a Kenneth Walker owner, you should be happy that Walker had a big game in week 10, because it should make it easier to sell him, which you should certainly be looking to do. In week 10, Walker ran the ball 19 times for 63 yards (an average of only 3.32 yards per carry) but managed to salvage his day with a 64-yard reception that he took to the house. This performance was good enough to finish as the RB5 on the week, but in the three weeks leading up to week 10, Walker failed to crack the top-15 at the position. Don't get me wrong, I'm not knocking Walker's talent, but the situation is horrible for him. Walker has been out-snapped by Zach Charbonnet each of the last three weeks, and looking ahead the schedule could not be much worse. The next six games for Walker are all against teams that have had success stopping the run this season. With Charbonnet chipping away little by little at Walker's playing time and usage, Walker's upside has taken a major hit. Head coach Pete Carroll loves to run the ball and there is a chance that this mentality allows for enough volume to keep Walker fantasy relevant for the rest of the season. Still, it's also possible that all it will take is one huge breakout week from Charbonnet for him to completely take over this backfield. He's already playing in game situations you would expect to see Walker. This past week, Charbonnet saw 12 snaps on third down and 13 in the two-minute drill, while Walker, saw zero. None of this looks good for Walker, and if I were able to move him while his value is still relatively high, I would.
Keaton Mitchell, Baltimore Ravens, RB
Keaton Mitchell isn't as big of a name as the other players on this list, but after two great performances on limited touches his sell-high value is likely as high as it's going to get. Over the last two weeks, Mitchell has only seen 14 total touches but has managed top-20 finishes both weeks (including a top-5 performance in week 9.) Last week, he was a popular waiver wire pickup and I even included him as one of my sleeper picks for week 10, but after two strong weeks now is the time to flip him. I'm not saying he isn't useful to your fantasy team or that he doesn't possess some upside. He clearly does, but without a major injury to one of the other Ravens running backs, I don't see Mitchell getting enough touches to produce every week. Those who own him and believe in him will argue that as explosive as he's looked, he's going to earn more touches. The team has even come out recently and said as much, but teams say a lot of things and I'd have to see it before I believe it. In week 9 he ran for 138 yards and a touchdown on nine touches (including two runs of 40+ yards) and yet, in week 10 he only got four touches, so getting more touches could mean he goes from four back up to nine. If this was a true three-man committee with each running back getting 12-15 touches, perhaps you could count on Mitchell for some consistency, but coach John Harbaugh trusts Hill and Edwards more at this point. In week 9, it was Hill who led the backfield in touches. In week 10, it was Edwards. Maybe Harbaugh will surprise us all and make it Mitchell next week, but not knowing how or when a player will be used makes that player a huge risk, and with Mitchell's value so high right now, I would be looking to trade him and let him be someone else's headache.
Deebo Samuel, San Francisco 49ers, WR
Deebo Samuel hasn't been a consistently elite fantasy wide receiver since 2021 and yet, it feels like he is still being valued that way. His lack of production this year can be blamed, at least in part, on having to battle through several injuries, but even when he's been healthy he hasn't been the type of receiver his owners hoped they were getting. Samuel's biggest game this year was in week 3 against the New York Giants. In that game, Samuel caught six of 12 targets for 129 yards and a touchdown. But that performance came with teammate Brandon Aiyuk out of the game. Other than that game he hasn't surpassed 63 yards receiving or caught a receiving touchdown in any game and he's hit double-digit fantasy points without a touchdown just once. While it's still true that Samuel has a high weekly ceiling, his floor is much lower than we were all expecting, making him extremely difficult to rely on for consistent production. This past week, he got to 13.9 fantasy points, but he was only targeted four times and needed a rushing touchdown to reach that mark. You should use his success in week 10 to sell him for a more consistent, high-end WR2, based on the idea that now that they're starting to use him more in the run game (he had three carries for 29 yards and a score) he will start to approach WR1 status. This will appear as an upgrade to your trade partner, but what you're really doing is getting a WR2 for Samuel, who is likely little more than an inconsistent WR3 for the rest of the season.
Honorable Mentions: Sam Howell, Tyler Lockett, Raheem Mostert, Devin Singletary, George Kittle
---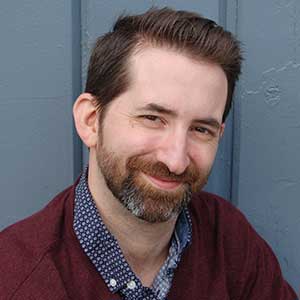 A die hard Bears fan and fantasy sports fantastic, T.J. Besler earned his journalism (and theatre) degree from The University of Iowa. When he isn't busy writing parodies for his YouTube channel Parodies for Charities he can be found either on stage performing or doing all things fantasy football related. Besler has traveled to nearly all 50 states either for work or leisure, and is grateful to everyone who has helped him along the way, especially his lovely wife Elsa, without whom much of this would not be possible. BEAR DOWN!