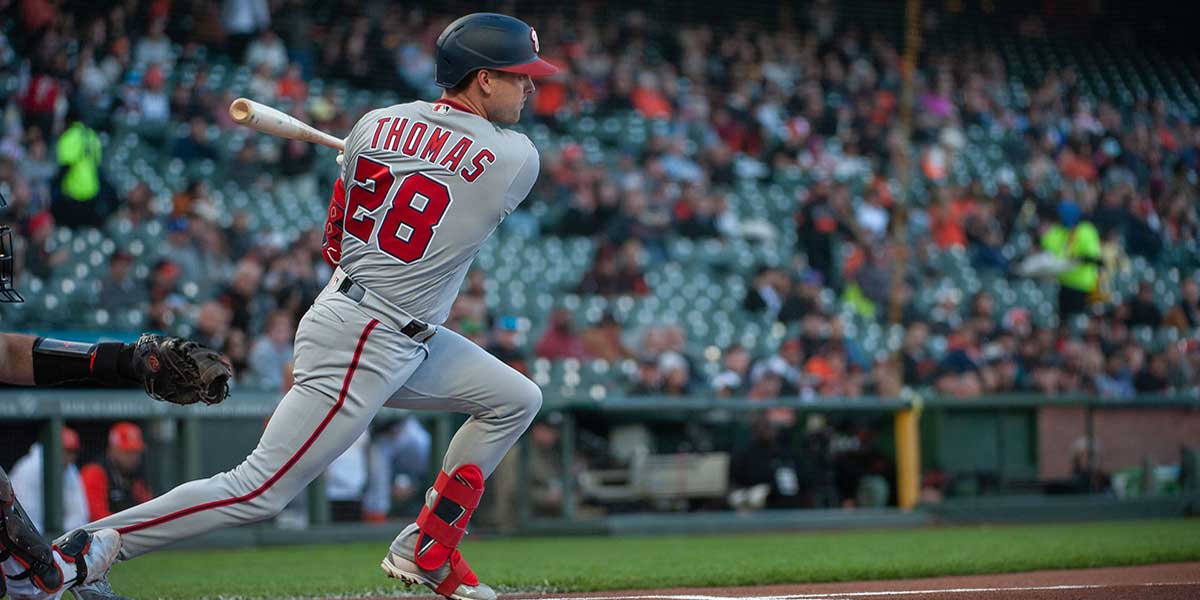 Fantasy Baseball: Waiver Wire Week 7
---
Fantasy Baseball Waiver Wire Week 7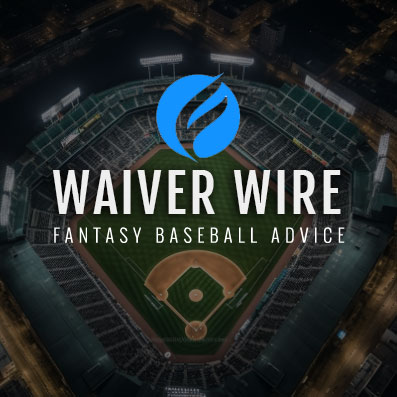 This weekly piece will look at five options under 50% rostered on Yahoo Fantasy for 12- and 15-team leagues that are worthy of waiver bids or claims. As the 7th week of the season gets underway, we starting to get a larger sample of data from which to draw conclusions. With almost five months still left in the fantasy baseball season, let's figure out who to target to help our fantasy rosters.
MLB Fantasy
Waiver Wire Week 7 Waiver Options For 12-Team Leagues
Matt Mervis, 1B, Chicago Cubs (37% rostered) - Mervis gets a second week on the waiver wire recommendations because his roster percentage has inexplicably moved up only about 7% since his call-up last week. He was the hottest waiver battle of the weekend because he is an uber-prospect for the Chicago Cubs. After a predictably bad start from Eric Hosmer and a horrific road trip where the Cubs lost six games to the Nationals and Marlins, the Cubs decided it was time for a change. Hosmer is now sitting most days and Mervis has slotted into seventh in the batting order since he arrived. The .190 average with zero home runs was not what people were expecting, but Mervis was slashing .286/.402/.560 at Triple-A with six bombs and should be able to provide a much-needed jolt of power to a Cubs team with playoff aspirations. Once he gets settles in the majors, the power will certainly come.
Lane Thomas, OF, Washington Nationals (14% rostered) - It was thought at the beginning of the season that Lane Thomas would lead off for Washington this season. But after hitting .260/.327/.302 in April, he was bumped down to sixth most days. That move has done wonders for him at the plate over the month of May. In the last 11 days, he is slashing .333/.350/.692 with four home runs, eight RBI, and a stolen base. That hot streak has prompted the Nationals to move him back into the leadoff spot over the last five games, which is just increasing his plate appearances and opportunities for fantasy success. Over the last seven days, Thomas is the seventh-most valuable fantasy hitter and he has also cut down on his strikeouts this month which has helped produce the hard contact leading to his hits.
Riley Greene, OF, Detroit Tigers (56% rostered) - Coming up from the minors in 2022, it was known that Riley Green had power to spare and would make a big impact with his bat. But it's ability to steal bases that is making him especially valuable over this first 36 games. His five steals this season are already almost halfway to a career-high in any level of the minors (12), and is four more than he had across 93 MLB games last season. The power is also starting to come back into view this month. His .529 slugging percentage in May is miles better than his .327 number from April and he has cut his strikeouts way down from 31% last month to 24% in May.
Eury Perez, SP, Miami Marlins (43% rostered) - In the last 36 hours, Perez's roster percentage has exploded from 7% to 43% on the news that the Marlins will call up MLB's #3 prospect to make his major league debut against the Cincinnati Reds on Friday. It certainly doesn't hurt that Perez will get such a good strikeout matchup to start his career. He will match his 12.2 K/9 ratio against a Reds' lineup that is striking out 24.3% of the time this season (seventh-most in the league). Perez has dominated every level he has seen so far but will actually be making the jump straight from Double-A. Just 20 years old, we can likely expect some growing pains, but this is a future ace in the making and he might be able to showcase it early.
Pierce Johnson, RP, Colorado Rockies (31% rostered) - I get it, no one likes to roster any Rockies' pitchers, even their closers. But with the recent struggles by Daniel Bard, Johnson has an even stronger stranglehold on the position and he has actually looked very good at times. The 4.40 ERA looks inflated, but you have take it with a grain of salt considering his home park. He also strikes out 13.8 batters per nine innings and has a BABIP of .400 that is likely to come down over time. With six saves in his ledger already, Johnson looks to have very little competition for the role the rest of the season.
Waiver Wire Week 7 Waiver Options for 15-Team Leagues
Eric Haase, C/OF, Detroit Tigers (12% rostered) - You never really know what you're going to get from Eric Haase on a day-to-day basis. Some days he plays catcher, while others he plays DH or outfield. Some days he bats fourth while others he bats ninth. But no matter where he plays or where he bats, there is no denying he has been extremely valuable over the last few weeks. in the month of May, Haase is batting .393/.433/.643 with two bombs, seven RBI, and a steal. He had no homers and a poor average in April, but has turned things around since. What has helped is his ability to cut his groundball rate from 49% in April to just 35% in May. The power and batted-ball skills are exactly what we need for a low-rostered catcher in all formats.
Jorge Soler, OF, Miami Marlins (21% rostered) - Jorge Soler is one of those players whose hot streaks always come and go in waves, and right now, he is riding one of those waves for the Marlins. He is slugging .622 in May with four home runs and 10 RBI and he now has nine total dingers on the season. He is locked into the second spot in the lineup every day now for Miami and has been the fourth-most valuable fantasy hitter in the last week. With more power displays this week and the pitching-depleted Cincinnati Reds coming to town this weekend, Soler is likely to see his roster percentage rise very soon. He is a very inexpensive source of power if you can stand the streakiness with the average and RBI.
Nick Pratto, 1B/OF, Kansas City Royals (9% rostered) - Nick Pratto has only been back up from Triple-A for 11 games, but he is absolutely hammering the ball since his return. In those 11 games, he is batting .357/.455/.679 with two homers and 10 RBI. He is a top-ten fantasy contributor since his return and it is attributed to the increased patience he picked up in his time back in the minors. Since his return, he is averaging a 9.1% walk rate where it was only 5.0% when he was sent down earlier in the season. That patience and approach at the plate has unlocked the power and batted-ball ability that he was known for when he was a Round 1 pick by Kansas City in 2017.
Brayan Bello, SP, Boston Red Sox (8% rostered) - Bello is another player who recently got the call back up to the majors and despite some early season struggles is looking good when you check under the hood. In his recent start against the mighty Atlanta Braves offense, he gave up just two runs with five punch-outs and got a win after his six-inning effort. That now makes three games in a row with two or fewer earned runs for Bello and he has at least five strikeouts in each one of them. His poor ERA is thanks to a fluky BABIP (.368) and homerun back luck (1.93/9 innings), so that will improve as he gets worked back into the rotation.
Zach Jackson, RP, Oakland Athletics (3% rostered) - With the release of Jeurys Familia from their roster, the Oakland A's have turned to Jackson for what few save chances they have going forward. Jackson has been the one reliable member of the Oakland bullpen with a 2.60 ERA, 11 strikeouts per nine innings, and just 0.56 home runs per nine innings. He does walk too many batters (5.06 per nine), but if you are in a league where every single save chance counts, Jackson could pike up a few while being a nice source of strikeouts along the ways. He already has one save and a win over the last 10 days with excellent ratios. In terms of a save producer that no one is talking about, Jackson is your man.
---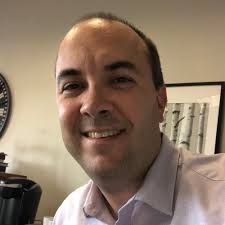 Ryan is a 20-year veteran of fantasy baseball, football, and basketball leagues. He has been writing about fantasy sports, sports betting, and DFS since 2018 and is a member of the FSWA and IBWAA. A native of Houston, he is a die-hard fan of the Astros, Rockets, and - reluctantly - the Texans. When he is not buried under sports analysis and TV show recaps, he works full-time in higher education and can be found pursuing his other passions: drinking coffee and writing about comic book investment and speculation.