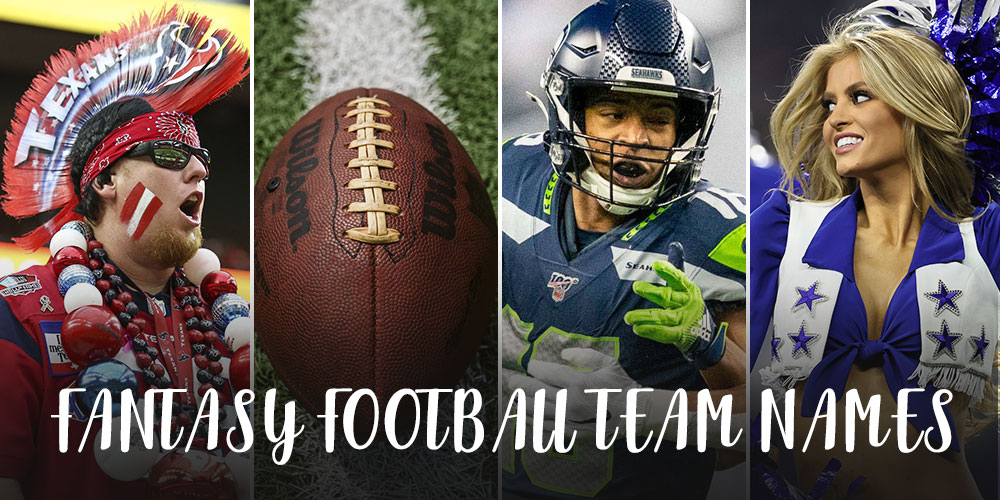 100+ Fantasy Football Team Names for 2021 Season
---
Fantasy Football Team Names
There are lots of reasons as to why you should name your fantasy football team besides it just being your first name and the word "team" are plentiful. First, it's fun. It's enjoyable to be creative, make jokes, and put smiles on other's faces. Secondly, it's a good way to easily remember which team is in what league if you have multiple leagues. Finally, it's a good way to create camaraderie amongst your league. Whether, it's a home, family, work, or any other league, you can have a good time naming your team names.
Plus, you can make it a competition. At the end of the season, the team that's voted to have the best team name wins a prize. That allows there to be a secondary competition. You can even up the competition by doing player nicknames as well if your platform allows it. (Sleeper does). It allows you to up the trash-talking, the creativity, and the amusement. Finally, fantasy football is all about entertainment and enjoyment. It's meant to be fun. Having a plain name is not "fun." Show off your groovy side by incorporating a fantasy football name that fits you or your personality.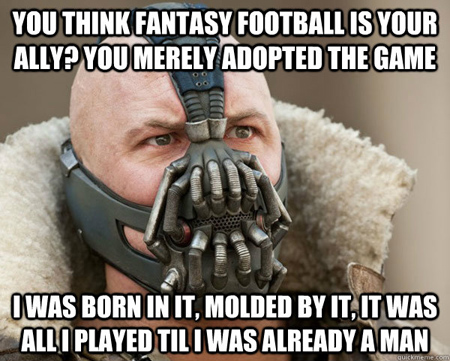 In one of my leagues, a Star Wars Dynasty league, we have a "rule"/competition besides the actual fantasy football competition. The competition is who can come up with the best team name and player nicknames. This makes for some outrageous laughs and builds camaraderie in your league. It raises your levels of friendly competition and makes for some unique names. Also, the winners will get prizes at the end of the season for their creative thinking. It gives people a reason to keep going, to enjoy the spirit of fantasy football which is to have fun, and rewards them for their work.
Some of the best names so far in the league are "A Noah Hope", "Juju Binks", "Kareem Hutt", and "Wookie Fever."
There are some rules when it comes to making your fantasy football team name and they are as follows:
Make it personal to you, after all, it should be something that people think of when they think of you. Such as with me, I'm known for being a Star Wars lover. So, I usually choose a team name that has something to do with Star Wars.
Don't use a team name you have used before as that's boring.
Be original, come up with one or find inspiration from this article. Don't just use those silly website generators that spit out random words mixed together.
Don't use your actual name, birthday, or anything identifying you like Jake's Broncos. That's boring, impersonal, and not unique.
Make sure that the player or name applies to your team. If you don't have Trey Lance on your team, your team name shouldn't be "Lance Lance Revolution". Additionally, make sure that it's something you like.
Make sure that fantasy team name looks good when it's on the trophy of the league you win!
Compiled below are over a 100 different fantasy football team names that range from your favorite players like Patrick Mahomes to IDP to combining two different players into one name. Let me know in the comments or on Twitter what yours is! Also, a quick shout out to a few Twitter users who helped me with this list: @TubaDues, @GenialGiant, @Dom, and @Smitty!
100 Fun Fantasy Football Team Names
Zeke and Destroy
The Hurts of Being a Wallflower
Dude looks like a Brady
Haskins and Elbows
Admiral Dakbar
Murray Christmas
It Just Taysom Time
80% Mental, 40% Physical, 30% Lock
The Hurts Locker
The More You Joe
Carr-onavirus
Aaron it Out
Lamando Jackson
Sherlock Mahomes
Doing hoodrat stuff with Mahomies
Sir Lancelot
Mild Stafford Infection
Lawrence and Order
Blue Bell > Mayfield
Saving Matt Ryan
Came and Wentz
Country Road, Take Mahomes
Mahomies Still
What is Aaron Rodgers
Fields of Dreams
Tua-Finity and Beyond
I'll Die on this Tannehill
Kyler-Ren
Tuafinity and Beyond
Every day I'm Russellin
"I Want It That Way" by the Dakstreet Boys
Daniel Jones' Locker
Hey Darnold
Baby got Dak
The Godfather (for Josh Allen and his Bills Mafia)
Taylor Swift <3
Dobbins' Ring
Dame Time
Super Kamario
Sunday Sermon
Captain Kamara-vel
Forte Shades of Gray
Ekeler Force
A Gurley Has No Name
Sa-Quon Jinn
Get Swifty
Obi-Quon Kenobi
The Catalina Wine Mixon
The New ReChubblic
Parliament-Funkadelic
Run CMC
America's Ass (Chris Evans)
Fresh Prince of Helaire
Hot Chubb Time Machine
Quon Solo
You Thielen Lucky, Punk?
JuJu Binks
Foster the Peoples-Jones
OBJ-Wan Kenobi
Kupp Fisto
DeebPool
TJ Who's Yo Mama
Judge Jeudy
Over the Mooney
Golladay Inn Express
Bateman: Arkham Asylum
Diggin it
Red Solo Kupp
Godwin Bless America
WaddleVision
Bateman Begins
Nuk Skywalker
Waddleburger
Silence of the Lambs
Moore Money Moore Problems
Julio let the Dogs out
Beats by DeAndre
Thou Shenault Pass
Aiyukidding Me?
Hasta Laviska Baby
Hurstrionics
Kittle Big Town
YourArmPittsStink
You Fant Touch This
Hock Potato
Darren Wallverine
Another Brick in the Waller
The Mahomes Depot
The Fantom Menace
Haley's Kmet
Kelce-3PO
Kittle Corn
I'm gonna Jarwin
Gronkey Kong
Traut Fishin'
Kittle & Pitts
Kmet the Frog
Dak to the Future
Kissing Cousins
Bad JuJu
IDP Team Names
Skull Drag Queen
Turn Down for Watt
Cotton-Eyed Joe Scho
The Seattle Ewoks
Paye-back time
The Empire Strikes Mack
Surtain to win
Watt Me Whip, Watt Me JJ
Koo and the Gang
All About That Bosa
Shake and Blake
Riders of Roquan
Emperor Palpi Queen and Darth Vander Esch
Combo Team Names
You've Lost that Love-in' Thielen
Yippee Ki Yay Justin Tucker
Dr. Ekeler and Mr. Hyde
Thor: Ragnow-Rock
Livin' On A Prater
Two Hurts, One Kupp
A Baker needs a Kupp
Raiders of the Lost Yards
As always, good luck on this season and
May the Force be with You...
STAY IN TOUCH
Sign up for FantasyData's newsletter and get awesome content sent to your inbox.
We'll never share your email address and you can opt out at any time, we promise.
---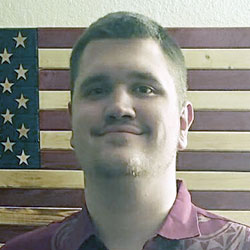 Jake is a native Phoenician and die hard fan of all the Arizona sports teams as well as the NFL and MLB. He is a Christian and a college student pursuing a dual degree in Sports Management and Sports Journalism. He is currently writing for DynastyNerds as well as a site expert at Fansided. He is obsessive about sports and stats. Jake's other hobbies include music, movies/TV, traveling and studying history. He is an avid Star Wars, Marvel, and DC fan (nerd). He wants you to know that the Jedi were the reason the Republic fell and that Dynasty>redraft. You can follow him on twitter @Darthdbacks or Discord @DarthDbacks. He is Open to doing any AMA's or podcast guest spots.