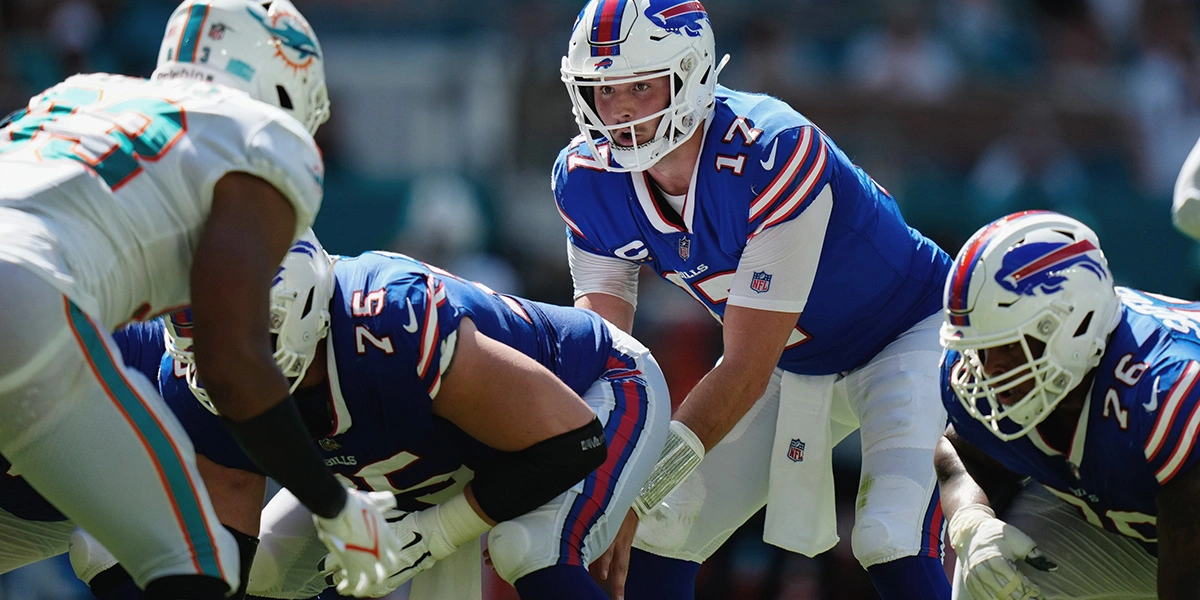 Monday Night Football Week 10 Preview: Broncos vs Bills
---
Monday Night Football Week 10 Preview
Denver Broncos (3-5) vs. Buffalo Bills (5-4)
Spread: Bills -7
Over/Under: 47.5
Breakdown
The Bills find themselves out of the playoff picture entering week 10. An unfamiliar place for Josh Allen and his Bills team. Allen has been the engine to this offense, throwing for 2,423 yards and 18 touchdowns through 9 games so far, adding another 6 rushing touchdowns. The problem has been turnovers, Allen has thrown 9 interceptions and lost 2 fumbles. James Cook is a talented halfback but could be underutilized in this offense, Cook has not rushed for over 75 yards since week 3. Cook is also a great receiving back but has not quite got it going so far. Josh Allen is not much of a check-down quarterback, he utilizes his legs in the rush game and scrambles if the pocket gets broken up. Stefon Diggs has gotten off to an amazing start to the season, bringing in 70 receptions for 834 yards and 7 touchdowns. Diggs is one of the best receivers in the league and he carries this Bills receiving game. Diggs has seen double-digit targets in 6 of his 9 games this season. The rest of the receivers have been very hit-or-miss. Gabe Davis has his good games but continues to be very streaky. Rookie tight end Dalton Kincaid is starting to break out and has seen 7 or more targets in each of the last 3 games.
The start to the Broncos season was not what new head coach Sean Payton wanted to see but they have picked it up recently. The Broncos have won their last 2 games, one of which was beating the Chiefs 24-9. They are coming off their bye week and looking to get to just one game under .500 with a win. Russell Wilson has looked better this season than last year. Only throwing for 1,613 yards but has 16 passing touchdowns and only 4 interceptions. He is controlling this offense much better and putting the team in a better situation to succeed. Courtland Sutton has been the go-to target for the offense so far. Sutton has 380 yards and 6 touchdowns. Jerry Jeudy has 336 yards but only 1 touchdown. Javonte Williams is finally starting to get back to full health and the Broncos need their young running back to be a key playmaker for this offense. Javonte Williams does not have a rushing touchdown season, only 1 receiving touchdown.
Keys to Victory
Buffalo Bills: Protect the Ball. Josh Allen needs a game with no turnovers to get the Bills back on track. He has thrown an interception in each of the last 5 games. The Broncos offense has not been great this season but giving teams extra possessions is what has the bills sitting at 5-4 so far this season.
Denver Broncos: Javonte Williams involvement. He is one of the best playmakers on the offense and needs to be trusted in a game where the score could get out of hand. Williams' involvement will help chew the clock and keep the Broncos offense on the field, or in other words, keep Josh Allen off the field against a struggling defense.
Prop Bet Pick
James Cook over 50 Rush yards (-174)
I had a tough time coming up with a prop that I really loved for this matchup but the Broncos are the worst team against the run and Cook should be heavily involved. In what could be a 'get right' game for the Bills offense, they should get their young running back involved and make him a key piece of the offense and get his confidence up. Cook has hit this line in 5 of 9 games so far this season. With the Broncos having to focus on Allen, Cook should see some good running lanes.
DFS Plays
Bills Offense: Dalton Kincaid. The Broncos defense ranks just about last against every position group and tight end is no different. With Dawson Knox still on IR, Kincaid profiles as a great pass catcher and is gaining Josh Allen's trust as the season rolls on. A huge uptick in targets in the last 3 weeks and I see no reason why he shouldn't continue to see plenty of looks.
Broncos Defense: Will Lutz. The main offensive pieces of the Broncos are all pretty expensive and not many players on this offense I trust for the price. If the Broncos can move the ball, they may struggle to find the endzone, working perfectly for Lutz. Lutz just had a 4 field goal game a few weeks ago as well. Sean Payton trusts his kicker and, in this matchup, they may need to just put up points whenever they can.
---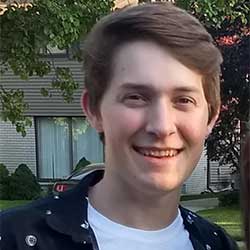 Matthew St.Pierre has always had a deep love for sports. Throughout his life, he has played and watched just about every major sport there is. With over nine years competing in fantasy leagues for football, hockey, and baseball, sports have always been a huge part of his life. Matt looks forward to building a successful career as a journalist, offering in-depth investigations and quality insights across all sports topics. Outside of sports, you'll find Matt playing video games, walking his dog, Simba, and traveling.