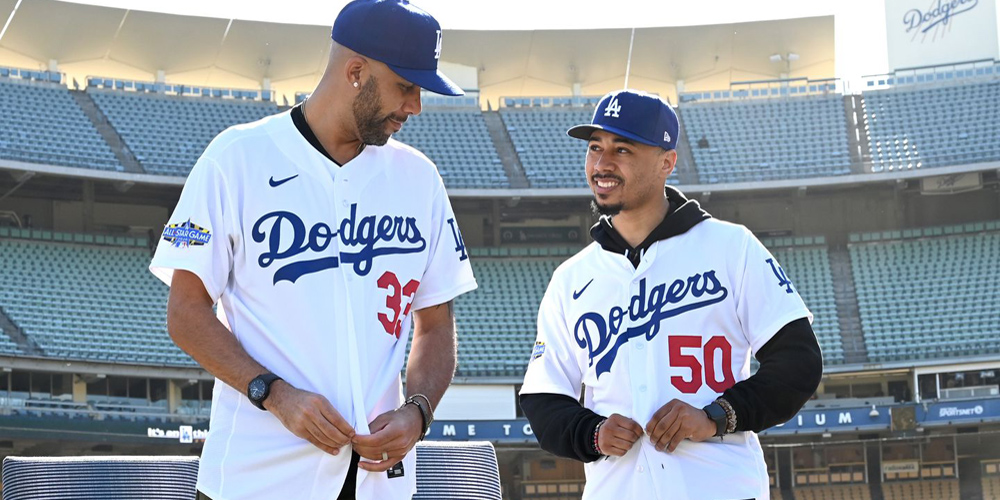 Mookie Betts Trade: Fantasy Breakdown
---
The trade between the Red Sox and Dodgers was finally completed earlier this week. Officially the trade was as follows; Mookie Betts, David Price, and $48 million going to the Dodgers for Alex Verdugo, Jeter Downs, and Connor Wong going to the Red Sox. Originally the Twins were part of this trade, but the Sox balked at taking on Brusdar Graterol when they looked at his medicals and no longer believed he could be a starting pitcher in the long term.

As for the Graterol part of this trade. The seemed to be seller's remorse here on the part of the Red Sox. There was quite a bit of backlash from fans and media when it looked like all the Sox would receive for one of the best players in the game (Betts) was Verdugo and Graterol. This reminds me of trades that have almost happened in my fantasy league over the years. A trade-in which you work with another team in your league for hours, finally come to an agreement either over the phone, email, or in person, but when it comes to putting it through on your site and hitting confirm, they balk. All of a sudden, they are scared because someone told them they are getting robbed and they start looking for a reason to back out. Still, you like the players you are receiving so much, that you still rework the deal because you want to get it done, even though you are giving up more than previously agreed to. This is what happened between the Dodgers and Sox. The Dodgers wanted Betts so badly, they ended up giving more talent than first agreed to.

Let's look at this trade from a fantasy perspective.

Mookie Betts: He is still one of the best players in MLB and there are two reasons really why the Sox traded him. First, they didn't think he would sign with them before hitting free agency after this season and didn't want to lose him for nothing. Second, they wanted to rid themselves of Price's contract. We can argue all day about whether or not a big market team like the Sox should be crying poverty, but that's what they were doing here. As for Betts, you can't tell me leaving Fenway Park and going to Dodger Stadium won't be a negative for him offensively. Throw in the change in leagues, change in comfort zone, and that the trade happened so late in the offseason and I will be wary of drafting Betts this season. Listen, he's still a first-round pick, but no longer a top-five fantasy player for me. In a mock draft that I participated in, I had the 6th overall pick and I told myself, the only way I would take Betts was if Mike Trout, Christian Yelich, Cody Bellinger, and Ronald Acuna were all off the board. Well, they were (Trea Turner was taken 5th). That was a mock, I have no idea right now if I would make the same move if that was a league that was going to be played out. I just don't like to gamble with my early picks, the problem is, I also don't like to take a pitcher with my first pick unless I'm closer to the turn, and almost every other hitter I can think of is also a possible problem.

David Price: Well if you're worried about Betts, I can just imagine what you're feeling about Price. The good news is that he goes to the lighter hitting league. He will face weaker lineups and the opposing pitcher. The bad news is his health. No one knows if he can hold up enough to make 25+ starts more or less 30+. If healthy Price could win you a league as you're unlikely to pay a high price for him and he can still pitch. That's a big if, however. If you believe he's going to make 30+ starts this season then please give me a call, I have a nice bridge to sell you. If you keep your expectations in check, think over/under 23 starts, and have the pitching depth to cover for him, he can still be worth the investment that you put into him.

Alex Verdugo: He is the centerpiece of this deal for the Red Sox. He is also questionable to be ready for opening day as he is dealing with an oblique injury. Outside of maybe a hand or wrist injury, an oblique is the last thing you want a hitter to have. They can take months to overcome and if you come back to soon and reinjure it, you're back to square one. As for Verdugo on the field, he won't be Betts but does have the makings of a solid regular. One negative to keep in mind is that in every trade conversation that Dodgers have had with teams, it was always Verdugo they were trying to move. That should raise a red flag or three. Why were they so anxious to move him in a deal? What do they know about him? Verdugo could play left or right-field and produce 20-25 HRs with a plus average for fantasy. There will be adjustments that he needs to make but he has the makings of an OF4 or OF5 this season if he can prove himself healthy.

Jeter Downs: Before you ask, yes, he is named after Derek Jeter. Downs is likely to play second base for the Sox as the heir apparent to Dustin Pedroia whose body just can't handle the rigors of MLB anymore. Like Verdugo, Downs is projected to be at least a solid regular with a chance for much more. I'm not talking superstar status, but an All-Star worthy player year in and year out. If Verdugo and Downs both hit their projected peaks, then Boston fans won't miss Betts in the long-term as they could be fun players to watch for the next 10 years or at least until their free agency hits.

Connor Wong: Wong is the kind of player we rarely see in MLB. He's a utility player who can legitimately catch. You wouldn't want him catching every day, but he wouldn't embarrass you back there. Wong can also play second or third-base and play some outfield in a pinch. As for his bat, he's all or nothing right now. Wong has the power that will play immediately but he will also provide quite a bit of free air conditioning.

Overall Boston did much better by declining to take on Graterol and changing the trade. They save themselves almost $60 million of salary this season and get a couple of players that could play with them well into this decade. They won't compete with the Yankees this season, but if they reset their luxury tax and go after a free agent or two next season they could be right there with the top teams in the American League once again.
STAY IN TOUCH
Sign up for FantasyData's newsletter and get awesome content sent to your inbox.
We'll never share your email address and you can opt out at any time, we promise.
---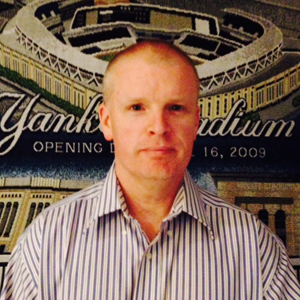 George Kurtz was born in Queens, NY and currently lives on Long Island. He started playing fantasy football in 1988 with baseball and hockey coming soon after. George got his start in the fantasy industry by luck when a friend started his own site (Fantasy Sports Forum) in 2006 and asked George to write for him. One thing led to another and George started working for RotoWire in 2007 and is still with them today. George has also written for FFReport, Leatherheads, Seamheads, Going9, Gotham baseball, and FantasyPros911. George started with RotoExperts in 2012 and is an analyst on the Fantasy Sports Radio Network. You can listen to George on weekends when he is the host/analyst of The Weekend Fantasy Update and RotoExperts in the Morning.