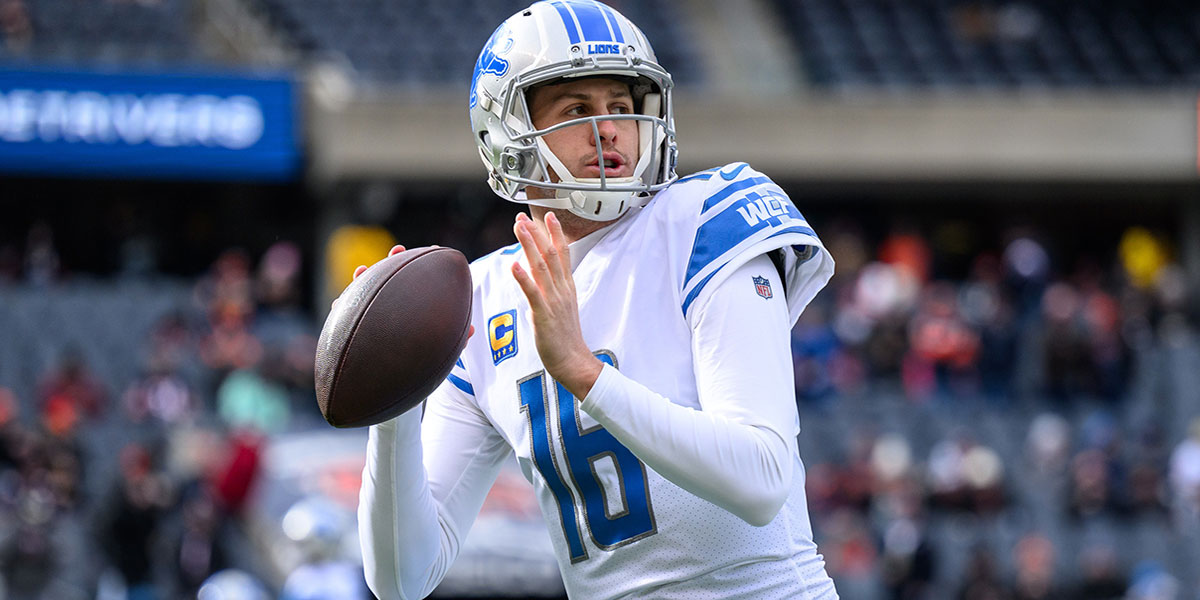 Start 'EM Sit 'EM Week 3
---
Start 'EM Sit 'EM Week 3
With week two in the books one thing is becoming abundantly clear, this season it is increasingly difficult to predict those players that will breakout or bust from week to week. All of a sudden players who went undrafted by fantasy managers (Puka Nacua, Zack Moss) are looking like potential stars, while others who were drafted in the first round or two (Ja'Marr Chase, A.J. Brown) continue to underwhelm. It is far too early to panic about these bonafide studs. History tells us that talent eventually wins out and they should be able to right the ship sooner rather than later, but the emergence of names that no one knew is leading to a very fun and exciting fantasy season that is only destined to get even more so as more breakouts emerge.
With every new injury (Saquon Barkley, David Montgomery, Nick Chubb) players who were not on the fantasy radar will find themselves thrown into a much larger role with an opportunity to produce. Not every player who gets that shot will succeed, but it should make for another thrilling and unpredictable week.
Week 3 Starts
*Start Stat Percentage, Via Sleeper
Jared Goff (QB)
Detroit Lions vs. ATL (30% Start)
There's a very real chance that by the time you read this Goff's starting percentage has risen but I'm predicting it still won't be anywhere near where it should be. Over the first two weeks, Goff has averaged over 22 fantasy points per game and is currently the QB11 on the season. Goff has thrown for 576 yards, four touchdowns, and one interception. He doesn't provide any value with his legs, but he doesn't have to when he's passing at such an elite level. He now gets to play a better-than-expected (but still work-in-progress) Falcons team in Detroit. Simply put, Goff is far more comfortable at home than on the road. Last season, Goff and the Lions averaged 33.1 points per game and just last week they scored 31 in a loss to the Seattle Seahawks. This is a good spot to be in, especially when looking at the volume in this passing game. In two weeks, Goff has attempted 70 passes, and if RB David Montgomery is forced to miss time due to a thigh injury (a very likely scenario) that would mean more Jahmyr Gibbs which could open up the passing game even more. There are some game flow concerns in this one. The Lions could get out to an early lead and not have to throw much, but if that happens Goff could have already handsomely rewarded fantasy managers with 20+ points. Start 'em.
Russell Wilson (QB)
Denver Broncos vs. MIA (14% Start)
Let me say right off the bat I am not saying (as I am with Goff) that you should start Wilson ahead of more proven guys, or the younger crop of signal callers that provide a bit more upside. I am also fully aware that at least part of Wilson's production this past Sunday was due to a very flukey 50-yard Hail Mary that bounced his way and landed in the hands of wideout Brandon Johnson. Those types of plays can not be expected every week. The fact remains though that Wilson is playing better football than most fantasy enthusiasts expected, and in two QB or Superflex leagues Wilson is a viable option. Over the first two weeks, Wilson has thrown for 485 yards, five touchdowns, and one interception, adding another 57 yards on the ground on seven carries. This is good enough for QB5 on the season. Even if you take away the 50 yard touchdown his numbers are still impressive for a two-game stretch. As he continues to get more acclimated with Sean Payton's system and develop chemistry with his weapons we could see steady production from Wilson. With Jerry Jeudy another week removed from his hamstring injury, steady if unspectacular Courtland Sutton, and emerging big play specialist Marvin Mims, Wilson & Company should find themselves in a position to produce against a Dolphins team that just let the low passing volume of Mac Jones throw for over 230 yards and a touchdown. With one of the best offenses in the league on the other side, the Broncos should have to throw early and often to keep up. This could lead to Wilson's best output to date.
Kyren Williams (RB)
Los Angeles Rams vs. CIN (16% Start)
In week two Cam Akers was a surprise inactive. The Rams seem ready to turn the page on the Akers experiment with trade rumors (once again) heating up, although one would think to get a decent return for him the Rams would want to feature him. That seems not to be the case. Akers' loss is Williams' gain. I'm not saying that Williams is a world-beater from a talent standpoint, but any running back that gets 20+ touches has to be taken seriously for lineup consideration. After scoring 25 points in half PPR formats I expect him to be owned everywhere and started in far more leagues than he is currently. He is averaging under four yards a carry but in two weeks he is also averaging over 20 fantasy points per game finishing as the RB7 in week one and the RB4 in week two. While touchdowns are not a sticky stat and extremely hard to predict, every single year there are those players that seem to have a nose for the end zone, and Williams could very well be that type of player. He currently leads all NFL players in touchdowns scored with four. He now faces a Bengals defense that has allowed 192 yards per game on the ground. With Akers in the doghouse, this backfield belongs to Williams moving forward. Start him with confidence.
Raheem Mostert (RB)
Miami Dolphins vs. DEN (31% Start)
After an underwhelming week one, Mostert remained on the bench for most fantasy managers. That is sure to change in week three after 18 rush attempts for 121 yards, two touchdowns, and 25.2 fantasy points in half PPR formats, finishing as the RB3 on the week. In two weeks Mostert has three total TDs and is the RB5. Mostert does not have much pass-catching upside, only seeing three targets (but catching all three) in two games, but on Sunday night he showed he doesn't need that role to have upside by breaking through the defense for a 43 yard touchdown. Mostert is also dominating touches in this backfield with no other running back getting more than three in either of the first two weeks. Even Tua has had more carries on the season than any running back not named Mostert. That may change a bit when Jeff Wilson returns from IR, but if Mostert continues to produce he should still lead the backfield. He now faces a Broncos defense that allowed the Commanders' Brian Robinson to run for nearly five yards a carry and two touchdowns. Being on an offense averaging 30 points a game should lend itself to quite a few scoring opportunities. Two more touchdowns are not out of the question. Put him in your lineups.
Puka Nacua (WR)
Los Angeles Rams vs. CIN (33% Start)
Some skepticism regarding Nacua was reasonable after week one, but I'm a believer after what he did in week two. While it feels like the fantasy world is upside down having two Rams players in this column, the production can't be disregarded. Through two weeks Nacua has 35 targets, 25 receptions, 266 yards, and an average of nearly 20 fantasy points per game. Those are elite-level numbers, and on Sunday he did it against a 49ers defense that is one of the premier defenses in the league. Yes, he has done it without Cooper Kupp in the lineup, but Kupp will be out of this lineup for at least two more weeks and, even when he returns, Nacua has done enough to remain heavily involved. With Kupp out Nacua is a top 15 player at the position with upside for more (he's already finished as the WR9 and WR5) and when Kupp returns he should retain top 24-30 value. Nacua looks like the real deal and is a must start in week three.
Nico Collins (WR)
Houston Texans vs. JAX (21% Start)
The Nico Collins breakout is finally happening. Collins currently sits as the WR7 in half PPR formats. In two weeks Collins is averaging over 17 fantasy points per game demanding 20 targets, 13 receptions, 226 receiving yards, and one touchdown. All this with C.J. Stroud, a rookie QB who is still finding his footing as he adjusts to the speed of the NFL game. To start the season the Texans have found themselves in negative game scripts leading to Stroud attempting a whopping 91 pass attempts. This Sunday should be no different as they face a Jaguars offense that should be able to put up points against the Texans' bottom 12 defense. As the WR1 in this offense, Collins should see double-digit targets and rack up the fantasy points for his fantasy owners. I'm not ready to trust him as a clear WR2 in fantasy just yet, but he is a solid flex play who will more than likely out perform that spot.
Hunter Henry (TE)
New England Patriots vs. NYJ (21% Start)
Hunter Henry is currently the TE2 (TE1 in week one) in fantasy. Yes, the TE2. Yes, Hunter Henry. The initial reaction to this news might be to assume it is due to less-than-predictable circumstances, but in two weeks his usage has been consistent, seeing at least six targets in each game. This usage has led to 11 catches for 108 yards and two touchdowns, with fantasy totals of 14.1 and 14.2 in half PPR formats. That's about as consistent as you can get. At a position where it's difficult to find any sort of consistency outside of the top two to three guys, Henry is a player you should get in your lineups (and if for some reason he's still available in your league, snatch him up.) This week Henry is up against a strong Jets defense that hasn't been especially generous to TEs, but they did just give up a touchdown to the Cowboys' Jake Ferguson, and Henry is producing at such a level that regardless of matchup he should be in your lineup until he proves otherwise. After guys like Kelce, Andrews, Hockenson, and Waller I would be looking to put Henry in my lineup.
Week 3 Sits
Justin Fields (QB)
Chicago Bears vs. KC (86% Start)
If you drafted Fields you likely don't have a better option on your bench, but if you do I would deploy that player this week. In two weeks we have yet to see the massive upside Fields displayed toward the end of the 2022 season. Beyond that, he's actually looked worse as a passer and more hesitant behind a line that is still a work-in-progress. He has yet to surpass 17 fantasy points this season and has thrown three interceptions compared to only two touchdowns. When the Bears traded for D.J. Moore in the offseason and made upgrades to their offensive line everyone (me included) was excited for what this new-look Bears offense would mean for Fields, but so far it has yet to come together in any meaningful way. He did run for 59 yards in week one, and rushed for a touchdown in week two, so there is still a decent floor with Fields, but until we start to see proof of his perceived ceiling I would keep him out of lineups if at all possible. The Chiefs should be able to score at will against a Bears defense that ranks toward the bottom of the league. This will force the Bears to throw, which will likely lead to mistakes and turnovers by Fields. The sheer passing volume may lead to better production, but, until we see it, I would not recommend taking that chance.
Dameon Pierce (RB)
Houston Texans vs. JAX (79% Start)
Coming into the 2023 season expectations were high for Pierce. With little competition behind him and a rookie QB running the show, it was assumed that the coaching staff would lean heavily on Pierce, leading to an elite-level volume and massive production. So far that has not been the case. Pierce has only seen a 45% snap count, 16 touches a game, and has failed to surpass six fantasy points in either of his first two weeks. He's also averaged just over 2.5 yards per carry. This has all coincided with the Texans finding themselves in negative game scripts causing them to air it out with QB C.J. Stroud. The very reason Nico Collins has begun to have a breakout season is the same reason Pierce has been unable to find fantasy success. Stroud has thrown it over 45 times a game and having little to no significant role in the passing game, production for Pierce has been hard to come by. Facing another top-tier offense in the Jaguars, I don't see Pierce getting on track this week. The Texans should (once again) find themselves down early having to rely on Stroud and the passing game more than Pierce. There could be brighter days ahead for Pierce when the Texans face less stiff competition, but in week three I would keep Pierce on your bench.
Zack Moss (RB)
Indianapolis Colts vs. BAL (26% Start)
A popular waiver wire target in week two, I expect more than 26% of teams will decide to roll the dice on Moss in week three. I would advise against it. While his 97 total yards and one touchdown on 22 touches made for an impressive 2023 debut, I wouldn't count on him duplicating his production against a stout Ravens defense that hasn't given up a rushing touchdown or a 60-yard rusher the entire season. Not a single running back on the Colts other than Moss even touched the ball on Sunday, so we should be confident that until Jonathan Taylor returns Moss will be a true workhouse, but Moss is not an elite talent and will continue to be matchup dependent. Anthony Richardson also got hurt in this game and if he has to sit out in week three the run game could suffer. Keep him on your bench until he proves he's more than a one-week wonder.
Garrett Wilson (WR)
New York Jets vs. NE (87% Start)
This is much less about the talent of Wilson and more about the talent of the guy throwing to him. In two games QB Zach Wilson has failed to attempt more than 27 passes, complete more than 14 passes, or pass for more than 170 yards in a single game. He has also thrown four interceptions compared with only two touchdowns. Unless they sign someone or Zach Wilson all of a sudden learns how to play football I don't see any pass catcher on this team (including Garrett Wilson) finding any sort of sustainable success. Yes, if you had him in your lineups the last two weeks you were rewarded with a 12-point game in week one followed by over 15 points in week two, but those point totals don't tell the whole story. Garrett Wilson had to score a TD in each game just to hit those totals, one of which was an insanely athletic catch of a badly thrown ball, and the other was a slant route that Wilson took 68 yards to the house. That simply can't be counted on each week and without those touchdowns, his outings would've been very pedestrian, and while the final box score looked good, in week two he only caught two of eight passes which leaves a lot to be desired. Now he faces one of the best defensive-minded coaches in Bill Belichick, who also has a knack for taking away the best offensive weapon of his opponent. Wilson is an elite-level talent, but until there is consistency at the QB position for the Jets he is more likely to underwhelm than produce. Keep him on your bench this week.
Terry McLaurin (WR)
Washington Commanders vs. BUF (63% Start)
After two weeks, McLaurin has 10 targets, seven receptions, 85 total yards, and one touchdown, averaging less than 10 fantasy points a game. If you had McLaurin in your lineup in week two you ended up feeling good about that decision and his 13.9 points, but 10 of those points came on one play, something that is unlikely to happen most weeks. He is also saddled with a QB in Sam Howell that looked better in week two but is still very rough around the edges and who, at this point, is more likely than not to be hurt his pass catchers. McLaurin also has emerging 2nd-year receiver Jahan Dotson to compete with for targets. Playing against an elite offense like Buffalo could lead to playing catch up all game which could, in turn, lead to fantasy production, but head coach Ron Rivera could just easily try to slow the game down by employing more of RB Brian Robinson who has looked good this season. With how the season has started for McLaurin, I would rather take a wait-and-see approach before putting him into my lineup.
Kyle Pitts (TE)
Atlanta Falcons vs. DET (83% Start)
Kyle Pitts has to be one of the most frustrating players in fantasy football. His ability is unquestionable. He came into the NFL as an elite talent at the position and continues to be one, but other than a rookie season that saw him finish with over 1,000 receiving yards, his career has been underwhelming. Most of this is because, in the last two seasons, he has been catching passes from either Marcus Mariota or Desmond Ridder. In 2023, Pitts has yet to see more than five targets, go over 44 yards, or score more than six fantasy points in a game. He has also yet to score a touchdown and this past week was outperformed by teammate TE Jonnu Smith. The Falcons have also leaned heavily on Bijan Robinson and Tyler Allgeier and the run game. Through the first two games, the Falcons have run the ball 71 times compared to throwing it 50 times. There simply is not enough volume in the passing game to make any pass catcher a viable option. At only 22 years of age (which is crazy to me) Pitts has time to find his footing in this league, and at some point (most likely not this season) his talent should allow him to start producing at a level worthy of it. For that to happen, Ridder will either have to take a step forward or be replaced, but until then Pitts should be on your bench.
Popular Pages
---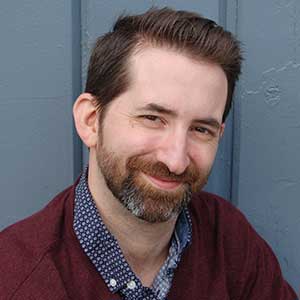 A die hard Bears fan and fantasy sports fantastic, T.J. Besler earned his journalism (and theatre) degree from The University of Iowa. When he isn't busy writing parodies for his YouTube channel Parodies for Charities he can be found either on stage performing or doing all things fantasy football related. Besler has traveled to nearly all 50 states either for work or leisure, and is grateful to everyone who has helped him along the way, especially his lovely wife Elsa, without whom much of this would not be possible. BEAR DOWN!