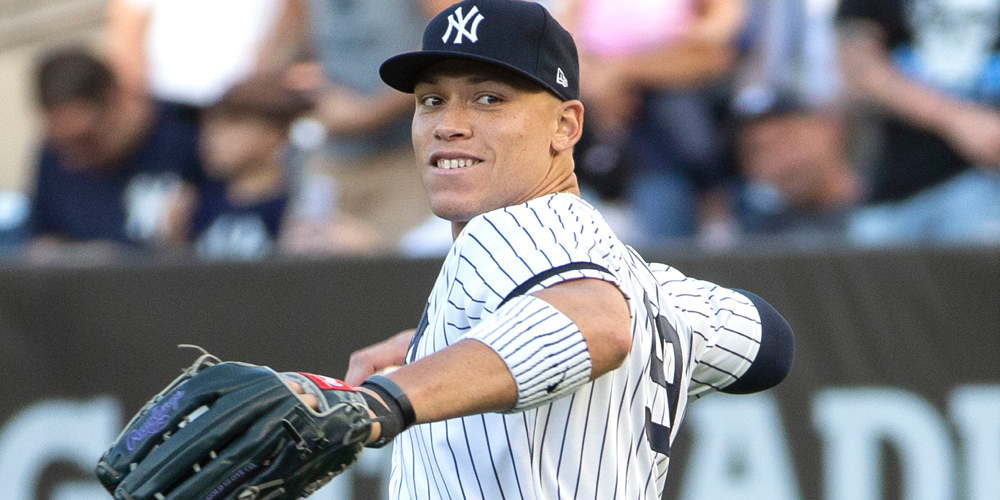 Fantasy Baseball Risers and Fallers (8-13)
---
When it comes to making pickups, we are at the point in the season where trying to make up ground in our ratio categories (AVG, WHIP, ERA, etc) can be extremely difficult to impossible. Those numbers can be set in stone due to the amount of games that have already been played. Making up a point or two may seem easy, but in reality, it's probably not going to happen. You're really looking to make up tenths of a point, that is more realistic. Counting categories, however (HR, SB, RBI, R, W, S, K), we have a much better idea of what it will take to move up or down in that category. Keep this in mind when claiming players from this point forward. Please have a realistic expectation of what that player claimed can do for you.
Risers
Bo Bichette, Toronto Blue Jays: I'll be the first to admit that I was surprised the Jays called up Bichette after the trade deadline. In a lost season, I thought they would do all they could to keep him in the minors and thus guarantee another year of control. While I applaud the Jays decision, I also believe they did this as a PR move to cover up that they traded Marcus Stroman and Aaron Sanchez and now have little to no pitching at the major league level. Who cares though? Bichette is an offensive monster and should be claimed in all leagues. I'm one of those who actually believe he is a better prospect than Vladimir Guerrero Jr.
Gio Urshela, New York Yankees: General manager Brian Cashman has received quite a bit of criticism for not upgrading the starting pitching for the Yankees at the trade deadline. Truth is the price was too high and Cashman probably did the right thing as adding one SP wasn't going to make the Yankees equal to the Astros or Indians as far as their rotation is concerned. There is no argument however that Cashman has been a miracle worker though as far as finding position players this season. The Yankees are approaching 30 players being placed on the injured list this season. Miguel Andujar was one of the first players to hit that list. Urshela has been a godsend. We all knew he could field, but a minor adjustment in his swing has led to his looking like Babe Ruth at the plate. Urshela should certainly be in your lineup and the Yankees feel the same. So much so that they will look into trading Andujar this offseason or possibly moving him to first base.
Miles Mikolas, St. Louis Cardinals: There was so much hype about Mikolas coming into this season. Quite a few had him as a top 25 SP, this after really only one good season in the majors and not having a dominating arsenal of pitches. Mikolas got off to a slow start, not a terrible one, just not what was expected. Mikolas has seemed to find his groove however during the summer. In his last 10 starts, he has only given up more than three earned runs twice. I don't think he will ever return the value expected out of him in March, but he's a solid start once again.
J.D. Davis, New York Mets: The Davis trade from the offseason is one that actually seems to be working out for the Mets. While it's true he really doesn't have a position to play in the field, the man can hit. Injuries to Robinson Cano and Dominic Smith have opened up a full-time role for Davis and he is taking full advantage. Over the last two weeks, Davis is batting .341 with four HRs, nine RBIs, and his OPS is 1.140. Those are fantastic numbers. Sure, there will be some regression, but he can still help your fantasy team down the stretch.
Nathan Eovaldi, Boston Red Sox: It's been a strange season for Eovaldi. He came in expecting to be a starter. Then he got hurt, suffered a setback, and was going to be the team's closer when healthy. Well, he did return but was used as a multiple inning reliever because the bullpen was so bad. Now, he's back to being a starter as the Sox have moved Cashner to the bullpen. I don't really know what you can expect from Eovaldi down the stretch. He may not have enough time to truly stretch himself out as a starter, but this has to be better for his fantasy owners than as a middle reliever.
Fallers
Matthew Boyd, Detroit Tigers: This has been an up and down season for Boyd. Wins were always going to be tough to come by because of how bad the Tigers are, but he still shouldn't be giving up as many runs as he has. Over his last 10 starts, only three of them have come with less than four earned runs. Sure, he still piles up strikeouts, and if that's what you need, go for it, but he's a ratio killer and is unlikely to get a W. He's become a one-category guy as the season has moved on.
Aaron Judge, New York Yankees: Judge just doesn't look right. Yes, he still takes his walks and will score his share of runs, but he's just not hitting the ball with authority. He rarely pulls the ball in the air. Judge doesn't have a HR to left-field this season and doesn't even hit fly balls to left. The bottom line for me is that I don't think he's fully recovered from his oblique injury from earlier this season.
Andrew Cashner, Boston Red Sox: As mentioned above, Cashner has been removed from the starting rotation. Outside of one start, Cashner has been terrible for Boston. This was a move that had to be made. Will it help the Sox make the playoffs? No, they are a sinking ship, but fantasy owners should follow what Boston has done and also take Cashner out of their rotation and actually, remove him from their roster entirely.
Dakota Hudson, St. Louis Cardinals: We are in the dog days of August and it's starting to look like the long season is catching up to Hudson. He's only gone more than six innings once in his past eight starts an over his past three appearances, he has failed to get past the fourth inning. Hudson really shouldn't be started for your fantasy team until we see a good performance out of him.
Jon Lester, Chicago Cubs: Lester himself stated before his last start that he is the weak link in this rotation. Yeah, he was probably a little hard on himself, but he also wasn't that far off either. Lester is really not much more than an average starting pitcher at this point in his career and if you have him in your lineup for each start, you're going to get burned from time to time. Lester is closer to a matchup guy than not at this point in his career.
STAY IN TOUCH
Sign up for FantasyData's newsletter and get awesome content sent to your inbox.
We'll never share your email address and you can opt out at any time, we promise.
---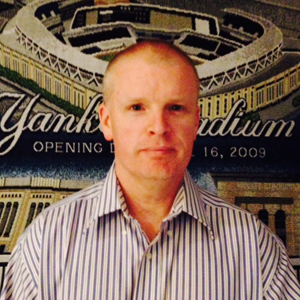 George Kurtz was born in Queens, NY and currently lives on Long Island. He started playing fantasy football in 1988 with baseball and hockey coming soon after. George got his start in the fantasy industry by luck when a friend started his own site (Fantasy Sports Forum) in 2006 and asked George to write for him. One thing led to another and George started working for RotoWire in 2007 and is still with them today. George has also written for FFReport, Leatherheads, Seamheads, Going9, Gotham baseball, and FantasyPros911. George started with RotoExperts in 2012 and is an analyst on the Fantasy Sports Radio Network. You can listen to George on weekends when he is the host/analyst of The Weekend Fantasy Update and RotoExperts in the Morning.