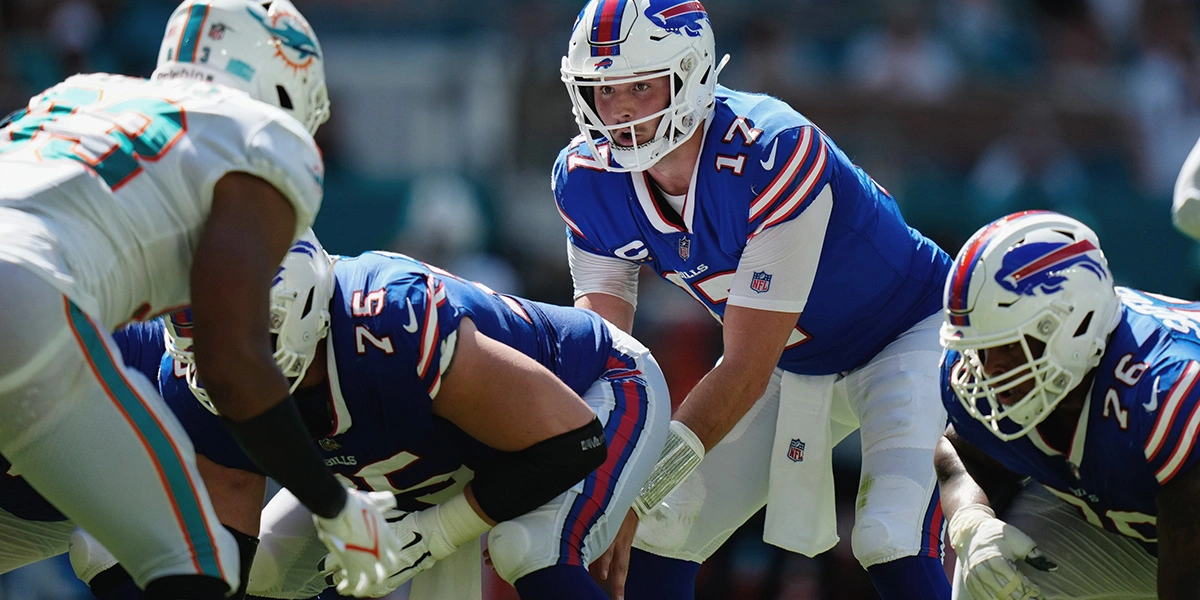 Monday Night Football Week 17 Preview
---
Buffalo Bills (12-3) vs Cincinnati Bengals (11-4)
Spread: Bills -1.5
Over/ Under: 49.5
Breakdown
This Monday Night Football game has the potential to be one of the best games of the season. Even though both teams have already clinched a playoff spot, the Bills are still competing for the best record in the AFC trying to secure the 1 seed and the bye week, while the Bengals still need wins to secure the division over the Ravens. The Bills offense has playmakers all over the field. None are more important than Josh Allen. Allen is currently third in MVP voting and Burrow, whom he's going up against this week, is second in odds (Mahomes has the best odds to win MVP). Allen has thrown for 4,029 yards and 32 passing touchdowns. These are great numbers on their own, but what he does on the ground sets him apart from other quarterbacks. Allen has 746 yards rushing and 7 touchdowns on the ground. Each season he seems to get more and more comfortable in this Bills offense. Devin Singletary is the every-down back but rookie James Cook is starting to be more and more involved in the offense as the season goes by. They complement each other very well as Singletary is the short-yardage back and Cook excels in his run-after-the-catch ability. What has helped Josh Allen excel has been the presence of elite wide receiver Stefon Diggs. Diggs already has 101 receptions, and he's turned that into 1,325 yards and 10 touchdowns. Diggs is one of the best receivers in the league and has been for the past few seasons. Gabe Davis and Isaiah McKenzie are the other two primary receivers and are very solid in their role. Dawson Knox has been solid this season and has a touchdown in each of the team's last 3 games.
No Super Bowl hangover for the Bengals as they find themselves with a playoff spot already secured and have played well all season. Joe Burrow has been the catalyst for this offense. Burrow has thrown for 4,260 yards and 34 touchdowns. The Bengals have one of the best wide receiver cores in the whole league and they are very young. Tee Higgins is only 23 and Ja'Marr Chase is only 22 years old. Chase has missed time this season (4 games) and has still put up great numbers. Chase has 960 yards and 8 touchdowns. Another 1,000-yard season is coming for Chase and Higgins has already passed that threshold. Higgins was great in the absence of Chase and has 73 receptions for 1,022 yards and 7 touchdowns. Tyler Boyd is good enough to be a second receiving option on most teams so Burrow has a luxury with Boyd being the third receiving option in this offense. Joe Mixon has had a solid season, accounting for 787 yards on the ground with 6 touchdowns. He did have 4 rushing touchdowns in one game so that skews his numbers a little bit. Mixon is a good runner and contributes nicely to the passing game, he just hasn't found consistency this season.
Keys To Victory
Bills: Pass rush getting to Burrow. The Bengals right tackle La'el Collins suffered a serious injury last week and will not be playing in this game, a huge loss for the offensive line. If Burrow doesn't get time in the pocket to hit his wide receivers, the big-play ability of the Bengals offense is gone. Burrow is one of the most sacked quarterbacks in the league, yet he is in the middle of the pack when it comes to pass attempts when he is blitzed. If the Bills can get pressure on Burrow without blitzing, that will be a key component in the Bills winning.
Bengals: Mixon and Perine need to be involved. The Bengals identity on offense is the passing attack but Mixon is a good back and while he was hurt, Perine filled in very nicely. Establishing a positive run game will not only help with the play action and passing attack, but it will also keep the clock running and the ball away from Josh Allen and the Bills offense.
Prop Bet Pick
Tee Higgins Anytime Touchdown Scorer (+175)
This whole season Higgins has seen 5 or more targets in every game except one. The opportunity is there in a game that previews to be a shootout between two of the best teams in the AFC. In his last 5 games, he has 4 touchdowns, and in one of those games, he left after only one play with a hamstring injury. He has been on fire recently and with his large frame, he is a great redzone threat.
DFS Plays
Bills: Isaiah McKenzie. Many of the Bills playmakers have a much larger salary than McKenzie. McKenzie is not the most consistent but he does offer big play ability and the chance to score on special teams. Should be a high-scoring game and getting Josh Allen's slot receiver in your lineup for pretty cheap offers good upside.
Bengals: Tyler Boyd. If the Bills defense is preoccupied with stopping Chase and Higgins, Boyd is going to get looks. Boyd has seen 4 or more targets in every game this season except two. It's not flashy but he is consistent and in a game with an over/under at about 50 points, you want key receiving threats in your lineup.
STAY IN TOUCH
Sign up for FantasyData's newsletter and get awesome content sent to your inbox.
We'll never share your email address and you can opt out at any time, we promise.
---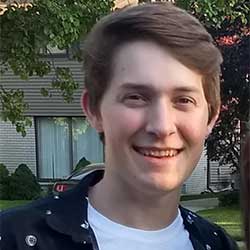 Matthew St.Pierre has always had a deep love for sports. Throughout his life, he has played and watched just about every major sport there is. With over nine years competing in fantasy leagues for football, hockey, and baseball, sports have always been a huge part of his life. Matt looks forward to building a successful career as a journalist, offering in-depth investigations and quality insights across all sports topics. Outside of sports, you'll find Matt playing video games, walking his dog, Simba, and traveling.