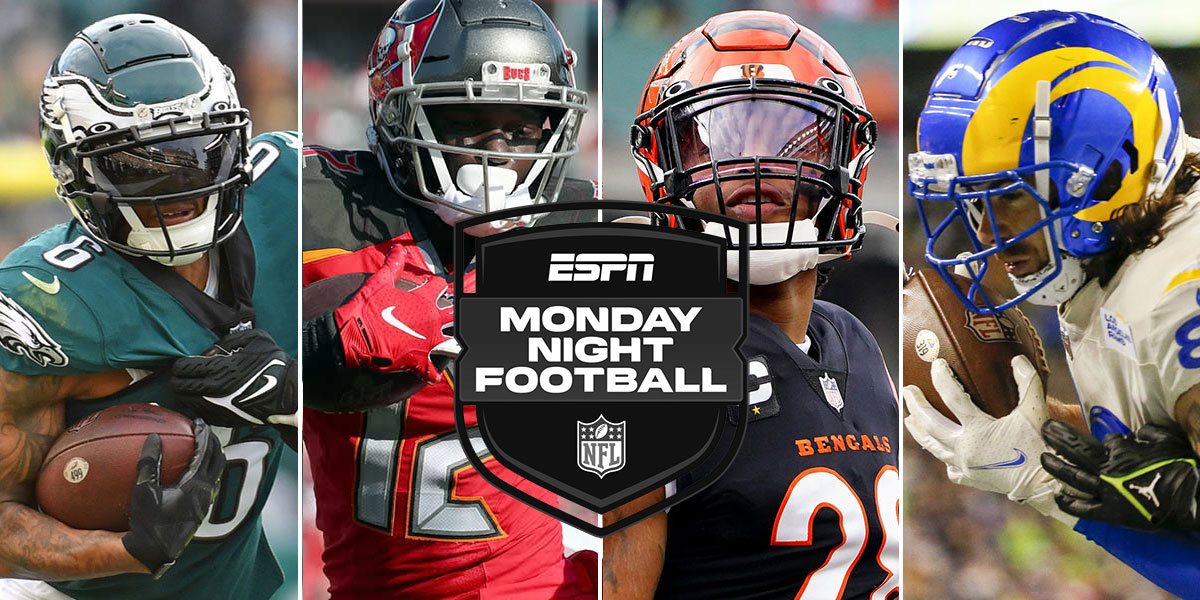 Monday Night Football Week 3 Double Header Preview
---
Philadelphia Eagles (2-0) vs. Tampa Bay Buccaneers (2-0)
Spread: Eagles -4.5
Over/Under: 45
Breakdown
The Bucs have been one of the season's biggest surprises starting 2-0. Baker Mayfield has looked great through 2 games but faces his toughest test yet. Baker has thrown for 490 yards and 3 touchdowns so far; he has not thrown an interception yet. Mike Evans continues to look like the elite receiver he has been his whole career. Last week, Evans went for 171 yards on 6 catches and added a score. Chris Godwin has been solid so far but I expect him to heat up as the season progresses. Second-year running back Rachaad White is looking to impress in his second season. White is coming off of a good week 2 where he rushed for 73 yards, 1 touchdown, and added 30 receiving yards on 5 catches. This is a big test for the Bucs, but if they look competitive in this matchup this could be a good sign for their chances in the NFC playoff picture.
The Eagles are such a complete team it's hard to nit-pick anything they do. They have won a pair of one-score games and Jalen Hurts hasn't even had to throw for over 200 yards in either game. The Eagles run game was what carried the load last week. D'andre Swift ran for 175 yards and a touchdown. Jalen Hurts added 35 yards on the ground and 2 rushing scores. The Eagles offense can beat you on the ground or in the air with their pair of elite wide receivers, DeVonta Smith and A.J Brown. One of the best receiver tandems in the league has looked the part this season so far. Brown had a quieter week 2, only accounting for 29 yards, but Smith had 131 receiving yards and a touchdown. Dallas Goedert is off to a slow start but he is one of the better pass-catching tight ends in the league, look for his involvement to go up, especially in the redzone.
Keys to Victory
Eagles: Get all aspects of the offense involved. The Eagles are 2-0 but both have been one-score games, and the offense hasn't looked like it's clicking on all cylinders yet. Balancing out the passing and rushing attack will make this elite offense even harder to stop. Getting the big 3 passing targets involved; Brown, Smith, and Goedert, will result in high-efficiency rushing attempts from Hurts, Swift, and Gainwell.
Buccaneers: Baker keeps spreading the ball around. Baker has been really good at spreading the ball around so far. Mayfield has completed passes to 7 different pass-catchers in back-to-back games. Getting the tight ends and running backs comfortable in the passing game will open up the deep pass to Mike Evans and keep the defense on its toes.
Prop Bet Pick
DeVonta Smith Over 61.5 Receiving Yards (-113)
Smith brought in 131 receiving yards last week, more than double what this line is set at. The Bucs defense will have a tough test stopping all the elite options that the Eagles have on offense.
DFS Picks
Eagles offense: Dallas Goedert. The Buccaneers have a good defense but through 2 weeks they rank 21st in stopping the tight end (fantasy scoring.) Goedert is the cheapest salary-wise of any of the main Eagles pass catchers. The Eagles should see a few trips to the redzone and Goedert is due for some high-value targets in the endzone.
Buccaneers offense: Cade Otton. Not a flashy pick but Otton brought in all 6 of his 6 targets in last week's competition. The Eagles also rank dead last in defending the tight end (Fantasy scoring.) In a game where the Bucs could be trailing, I like Otton to receive plenty of targets.
Los Angeles Rams (1-1) vs. Cincinnati Bengals (0-2)
Spread: Bengals -1.5
Over/ Under: 43.5
Breakdown
The big story leading into this game is the availability of Joe Burrow. Burrow is dealing with a re-aggravation of his calf injury that he suffered in the preseason. Burrow and the Bengals offense has struggled the first two weeks and it could be partially to blame for his injured calf. If Burrow were to miss then Jake Browning would be under center. Ja'Marr Chase has yet to top 40 yards receiving this season. With a healthy Burrow this could have been a get-right game for the offense but even if he plays the offense has not been impressive the first two weeks. Tee Higgins was held without a catch in week 1 then exploded for 8 receptions, 89 yards, and 2 touchdowns. Joe Mixon is off to a pedestrian start to the season, with the rest of the Bengals offense.
The Rams have looked good to start the season, handling the Seahawks in week one 30-13 and hung with the 49ers last week but ultimately lost 30-23. Rams star receiver Cooper Kupp is on the IR with a hamstring injury and cannot return till week 5 at the earliest. In the meantime, rookie wide receiver Puka Nacua has filled his shoes amazingly. Nacua has 25 catches for 266 yards through two games. The most catches by a rookie in his first two games in NFL history. He clearly seems to be Stafford's favorite target, while Kupp is out, and should keep seeing plenty of targets. Tutu Atwell has also played well this year, bringing in 13 receptions for 196 yards. The Rams just traded Cam Akers to the Vikings so the backfield is all Kyren Williams'. Williams has been very involved in both the running and pass-catching game, bringing in 6 receptions on 10 targets for 48 yards and a touchdown. The Rams go as Matthew Stafford goes, and so far, he has been solid, passing for 641 yards but only 1 touchdown.
Keys to Victory
Rams: Matt Stafford has to protect the ball. He threw 2 interceptions last week in the loss to the 49ers. He is a gunslinger type of quarterback, but in what seems to be a pretty even matchup, controlling the ball and winning the turnover battle will be vital in winning this game.
Bengals: Ja'Marr Chase's involvement. He is the best playmaker on the team, get him the ball and let him make plays. Chase has 10 catches through two games, which isn't terrible, but only 70 yards. If Burrow is to miss it may be harder to get Chase the valuable touches he needs to see for the Bengals to improve as a team this season.
Prop Bet Pick
Puka Nacua Over 65.5 Receiving Yards (-113)
It may be only his third game in the NFL, but he has proven to be the top target in this offense right now and should see double-digit targets again this week. The Rams don't have a great run game and rely on short quick passes to keep the chains moving and so far Puka has been that guy.
DFS Picks
Rams Offense: Tyler Higbee. Higbee is much cheaper than the receivers and Kyren Williams. Higbee saw 7 targets last but only managed to bring in 3 catches for 12 yards. Not a flashy pick but should see plenty of targets in a high-volume passing offense.
Bengals Offense: Joe Mixon. They will be leaning more on the run game in this game with an injured Burrow or with the backup quarterback playing. Mixon will also be involved in the passing game, as he received 5 targets in each game.
---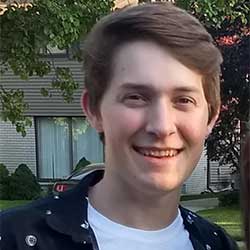 Matthew St.Pierre has always had a deep love for sports. Throughout his life, he has played and watched just about every major sport there is. With over nine years competing in fantasy leagues for football, hockey, and baseball, sports have always been a huge part of his life. Matt looks forward to building a successful career as a journalist, offering in-depth investigations and quality insights across all sports topics. Outside of sports, you'll find Matt playing video games, walking his dog, Simba, and traveling.