NFL DFS Picks: Week 12
---
NFL DFS Picks: Week 12
The thesis of Thanksgiving—at least for my liking—might be the strongest of any holiday: family, football, and gratitude. It's like the Mike Davis of holidays; it steps in checking all the boxes—with social, entertainment, and abstract components—then gets unnecessary flak for not being the shiniest toy—and finally tries not to wear down over time through repeated usage. Well, that final point embodies how I think a lot people feel about the food, at least. I'm not opposed to pivoting to chicken as a contrarian play in 2021.
While I was tempted to make this entire introduction one rolling metaphor of holidays as backup RBs, my pattern was invalidated due to Frank Gore now again being the starter for the Jets (what's Gore, you ask? Veterans' Day, duh), so I'll circle back all the way back to what I led off with in Week 1 and make another calling for gratitude. It's worth remembering that we didn't know if we'd have football at all this season, so to have any Thanksgiving games, in addition to a full slate on Sunday, is special.
I'd also like to share my own appreciation for my cousin Connor. Connor introduced me to fantasy football back when I was just seven years old, setting up an ESPN account for me with the password being his name—impossible to forget. Perhaps it's especially apt that family introduced me to this game, and long after the days where I'd comb over every fantasy magazine in the bookstore, I'm on the opposite end creating content myself. With one more shoutout to my guys from Chicago now in our 11th year running our league, I encourage everyone to express your own gratitude this week, whether it be related to family, football, both, or something entirely different. Now, about that fantastic slate on the way as well—let's hop into my Week 12 NFL DFS Picks.
Fellow FantasyData expert Chris Mitchell and I co-host a podcast, Slate Breakers, going into further detail on each DFS main slate. Episodes will be embedded in these preview articles once live later in the week, and for even more content, make sure to follow me on Twitter.
Quarterback
We get a few of the big dogs back on the main slate here, as Kyler Murray ($8200 on DraftKings) sets the stage followed by Patrick Mahomes ($8000) and Josh Allen ($7600). You could even make an argument for Justin Herbert ($7200) as being part of the top tier, and while Chargers-Bills has "just" the 3rd-highest over/under on the slate at 52.5, it's a game that sports obvious shootout upside. I'd say my current read on these QBs would be Mahomes > Allen > Murray > Herbert (with Allen being the most appealing given his price), though they're all certainly viable.
Because at least one of those first four guys is very likely to have a smash day, any lower-priced options need to have lucrative upside of their own to give you a shot in tournaments. That brings me to the rushing equity of Cam Newton ($6400)—who has 12 carries inside the five this season—and Taysom Hill ($6200), who offers a wide range of outcomes on both ends. I'm content to try Matt Ryan ($5900) at home if his wideouts are available though going to Derek Carr ($5700) on the other side might be a simpler move, with Carr someone who could work for cash in this matchup. Lastly, whether it's a healthy Teddy Bridgewater ($6300) or XFL legend P.J. Walker ($5400) again, the Panthers starter should be in consideration.
Favorite Plays: Patrick Mahomes ($8000), Josh Allen ($7600), Derek Carr ($5700)
Running Back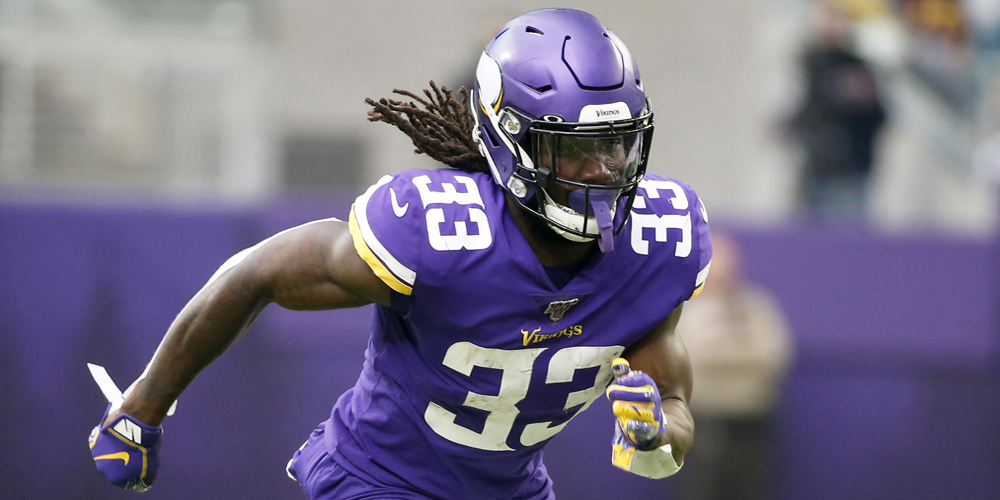 Dalvin Cook ($9500) has everything you want and is undoubtedly the best flex play on this slate. Lock him in for cash; don't shy away in tournaments either. I imagine Nick Chubb ($7100) will garner interest with the Browns favored by 6 points, but don't forget about Kareem Hunt ($5600), either—Hunt's salary has rocketed down such that he's a great value. If you think Mike Glennon can lead a capable offense, James Robinson ($6300) works on the other side.
I like Jonathan Taylor ($5900) as a tournament play with upside, and if Myles Gaskin ($5700) is activated, you should have your eye on him as the potential lead back against the Jets. Wayne Gallman ($5000) is another mid-tier guy, though it's worth noting his recent stretch has been buoyed by TDs, which are inherently volatile, rather than receiving work.
Satellite backs tend to lack huge ceilings, but with the position so bereft of locks this week beyond Cook, I can understand wanting to give a shot to Nyheim Hines ($4600) or James White ($4500). You'll want to monitor the injury statuses of Josh Jacobs ($7200) and Todd Gurley ($5500) to make sense of them as well as their backups, Devontae Booker ($4000) and Brian Hill ($4000). It's a relatively shallow week at RB.
Favorite Plays: Dalvin Cook ($9500), James Robinson ($6300), Jonathan Taylor ($5900), Kareem Hunt ($5600), Brian Hill ($4000)

Wide Receiver
Price aside, I'd roll with Keenan Allen ($8000) or Tyreek Hill ($7800) as my favorite WR play here. I might even go as far as taking Stefon Diggs ($7600) over DeAndre Hopkins ($8100), too, while you can already see that the WR talent makes for tons of stacking combinations—you can dive further into those with our stacking tool. Calvin Ridley ($7100) makes for another high-floor plug-in, and Cooper Kupp ($6400) should see plenty of looks against a 49ers team that's weak against the slot.
Double-digit targets were an encouraging sign for Chris Godwin ($6000) in Week 11; DeVante Parker ($5900) is your best bet at Dolphins passing game exposure; Jakobi Meyers ($5300) shouldn't be overly popular after having a quiet performance. Curtis Samuel ($5100) is easily the cheapest of the key Panthers weapons, while Nelson Agholor ($4900) is a salary saver for getting a piece from a high-totaled contest, and sandwiched in between, Tyler Boyd's ($5000) short catches make him the most likely Bengals WR to continue putting anything together.
You can decide for yourself whether Damiere Byrd ($4100) had a splash day that'll earn him additional work going forward, and either Keelan Cole Sr. ($3600) or Laviska Shenault Jr. ($3300) wouldn't need much to pay off against a beat-up Browns defense. 26 targets over the past three weeks for K.J. Hamler ($3500) makes him a higher-volume punt, with Denzel Mims ($3500) another rookie in the same mold boasting one-play potential. I also love Gabriel Davis ($3000) for leverage in differentiating Bills-Chargers stacks, since the core pieces will be heavily owned.
Favorite Plays: Tyreek Hill ($7800), Cooper Kupp ($6400), Chris Godwin ($6000), Tyler Boyd ($5000), Gabriel Davis ($3000)
Tight End
An impressive season for Travis Kelce ($7000) continues as he's now eclipsed 27+ DraftKings points in three consecutive games, and he'd actually rank as the #4 WR on the year outright. Being in a tremendous matchup of his own, going to Darren Waller ($6000) is a perfectly sound decision, and I won't blame anyone who wants to take the safety of one of the AFC West beasts.
The Bills have been particularly giving to TEs this year despite being so solid against the position in 2019, making Hunter Henry ($4800) a good bet. Evan Engram ($4500) is still one of the better picks from a mediocre bunch—Jordan Reed ($3600) has returned to a full-time role, too. The Vikings pass catchers are always good leverage when Dalvin Cook is this chalky, so I'll make note of Irv Smith Jr. ($3100), and Anthony Firkser ($2600) is still one of the "appealing" total punts.
Favorite Plays: Darren Waller ($6000), Hunter Henry ($4800), Jordan Reed ($3600)
STAY IN TOUCH
Sign up for FantasyData's newsletter and get awesome content sent to your inbox.
We'll never share your email address and you can opt out at any time, we promise.
---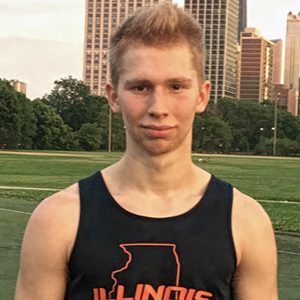 Peter Gofen started playing fantasy football at the age of seven and has amassed numerous meaningful and even more meaningful championships in the years since. His YouTube channel, PeterJaguars, has over 2.5 million total views, in the heyday of which he correctly predicted the entire 2017 NFL playoff bracket. Peter currently resides in California as a student at Stanford University, where he commentates Cardinal Sports for Stanford's campus radio station, KZSU 90.1 FM.