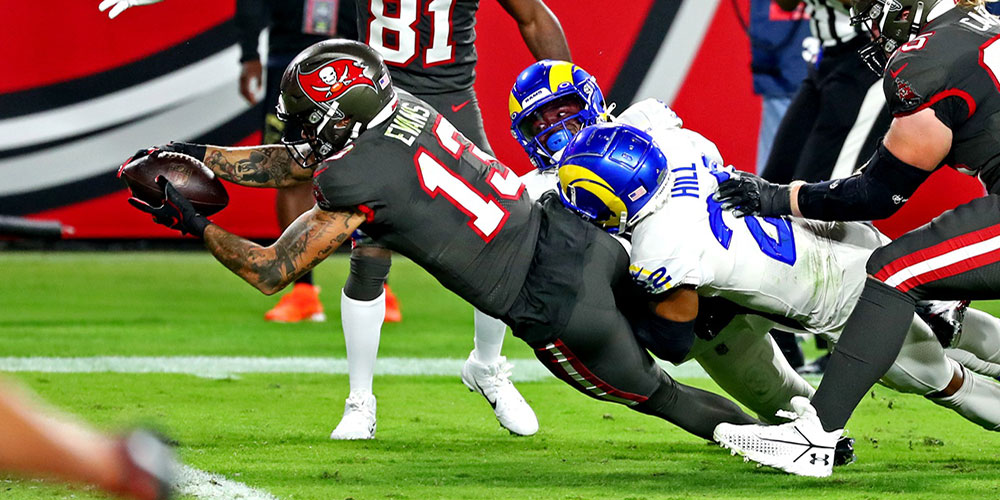 10 Best Ball Fantasy Football Targets
---
Best Ball Targets for 2021
Best Ball is the new Mock Draft. It's practice for your family league or office league but there is just a little sometime on the line to keep all the people playing heavily involved. This article focuses on a few of my favorite Best Ball targets as we enter the NFL preseason. A lot could change over the next five weeks, but as I write this, these players are ones who I feel have the best value.
What is Best Ball?
Best ball leagues are quickly becoming the most popular form of fantasy football. The appeal for most fantasy managers who enjoy the format is that best ball leagues virtually eliminate the risk of benching your best performers, as lineups are determined by the highest scores per position. There is no management. You draft your team and you're done.
We've all experienced the frustration that follows benching a player who goes ballistic on your bench after you had inserted them in and out of your lineup a dozen times prior to kick-off. Some might argue that removing the risk associated with making the right start/sit decisions ruins a lot of the strategies that make fantasy football fun. I'd argue that best ball leagues remain extremely competitive and present a new challenge, forcing managers to apply different strategies that they may not be comfortable or familiar with, including drafting for upside and ceiling while ignoring guaranteed volume. There is also no waiver wire or trade ability, making best ball drafts just as important as dynasty start-up leagues.
20 players will be drafted and the top eight or nine (1QB, 2 RB, 3 WR, 1 TE, 1 FLX/2 FLX) players with the highest scores in their position will constitute your lineup at the end of each week. Injuries happen, which means fantasy managers need to build depth using 12 bench spots to roster high-upside backs, receivers, and tight ends. Most best ball leagues are limited to one quarterback in the lineup, with the Flex position varying between one or two spots in the lineup that are restricted to running backs, wide receivers, or tight ends. Stacking players is another preferred strategy in best ball drafts that the more casual fantasy manager may not be aware of. Typically, stacking is defined as pairing a quarterback with one of their wide receivers. However, stacking also applies to pairing a quarterback with their tight end or running back. Stacking is a popular tactic within redraft leagues as well since one play can generate double the production in a lineup.
With these strategies in mind, let's take a look at 10 players to target in best ball drafts.
Where Can You Play Best Ball?
FFPC - You can play in a number of different formats and price points. However, all leagues at FFPC have Tight Ends getting 1.5 PPR.
Underdog Fantasy - A great place to start for those who want to dip their toe in the water with BestBall. Half point
DraftKings - Not available in every state
Helpful Links
---
FantasyData Subscriptions
Before we jump into this article, I wanted to let you know that this year's Fantasy Football Draft kit is included in our Premium and Premium Plus memberships. We have over 250 player forecasts, Fantasy Rankings, projections, and Cheat Sheets for those look for something quick and easy to use to win your draft.
Tyler Lockett (WR - SEA)
Seattle ranked 14th in its target share to wide receivers in 2020 with Tyler Lockett and D.K. Metcalf both finishing the season as WR1s in an offense that ranked 18th in total attempted targets. Shane Waldron is the Seahawks' new offensive coordinator, who was hired to replace former OC Brian Schottenheimer after the offense stalled out continuously in the latter half of the 2020 season. This hire will increase the already elite target share seen by both Lockett and Metcalf, resulting in Russell Wilson dialing up home-run passing attempts that we've seen connect time and time again. Lockett has developed great chemistry with Wilson across the last six seasons but does tend to fade during certain weeks, which is why he is the ideal receiver to target in best ball drafts. However, Lockett edged Metcalf out in target share and dealt with more accurate targets during 2020, relying on his 4.35 speed and elusiveness to bypass defenders no matter where he lined up on the field.
Who is the most underrated player in the NFL? pic.twitter.com/NnxVA4Bjgu

— PFF (@PFF) July 3, 2021
Lockett produced a much higher 75.8 percent catch rate than Metcalf's 64.4 percent catch rate, which allowed Wilson to build confidence and rely on him more in the red zone and end zone despite his smaller frame. Fantasy managers can acquire Lockett in the fifth round of best ball drafts as the WR23, which is fantastic value for a proven WR1 who surpassed 10 targets per game in three separate outings, including a 20 target week that resulted in 15 receptions for 200 yards and three touchdowns. The selection of rookie wideout D'Wayne Eskridge will only soften the coverage Lockett sees and even if his targets dip below double digits during certain weeks, his ceiling is immense, which is arguably the most important factor in best ball formats. Draft Lockett without hesitation and you won't be disappointed.
Alvin Kamara (RB - NO)
Sean Payton will choose either Michael Thomas or Alvin Kamara as the focal point of a new-look Saints offense in 2021. With the retirement of Drew Brees, no longer is Kamara guaranteed multiple check-downs and screen pass targets in each game, as either quarterback Taysom Hill or Jameis Winston will look to use their own unique skillset to operate within the Saints offense. Kamara saw 107 targets in 2020, turning these lucrative opportunities into 83 receptions for 756 yards and five touchdowns. He was easily the most valuable fantasy player to have on your roster in PPR formats during 2020, averaging 2.02 fantasy points per attempt.
He remains a highly sought-after prospect in 2021 fantasy drafts, including best ball leagues. The proven dual-threat ability Kamara has displayed out of the backfield across the last four seasons makes him worth his current ADP as the RB5. He's much more valuable in best ball leagues because there will definitely be weeks where his carries are limited and his involvement in the passing game will be stymied by force-feeding Michael Thomas and emerging tight end Adam Trautman. Using a first-round pick to acquire Kamara continues to be the right decision to make, as he is a blue-chip prospect on a continuously successful New Orleans franchise that always finds a way to get the most out of their top players. Michael Thomas could see 150 targets and reduce Kamara's 60 percent opportunity share, which may lead to more efficient touches despite a decreased workload in 2021. Kamara's role will be defined better once the quarterback competition is decided, but either way, his elite 5.0 YPC average and 32.2 percent juke rate will generate massive point bursts on a weekly basis once again in 2021.
Suggested Read: Fantasy Impact: Michael Thomas Ankle Injury
Saquon Barkley (RB - NYG)
Saquon Barkley is only three years removed from an RB2 finish as a rookie, where he saw 121 targets and carried 261 times to finish with over 2,000 total yards and 15 touchdowns. His insane athleticism and strength in his legs allowed him to be a workhorse near the goal-line during his 2018 rookie season, racking up seven touchdowns on the ground and converting 15 targets into 11 receptions for 69 yards and three touchdowns. With Daniel Jones' mobility, expect him to extend plays when protection inevitably breaks down, finding Barkley out of the backfield similar to how Eli Manning relied on the All-Pro running back during his final season. Yes, it's a new offense with some interesting pieces comprising the wide receiving corps, notably Kenny Golladay and rookie Kadarius Toney. However, the Giants are going to use their best player on the field as often as possible, which is Saquon Barkley.
In 2019, Barkley still finished as the RB10 in half-PPR formats but his targets were nearly cut in half with Daniel Jones under center as a rookie. The unfortunate and untimely ACL tear that Barkley suffered during Week 2 of the 2020 season derailed their chemistry and prevented fantasy managers from getting more data to determine whether Jones would funnel more passes to Barkley instead of the tight end position, which accounted for 27.3 percent of the team's total target share last season. Perhaps OC Jason Garrett will lean into Barkley the same way he leaned into Ezekiel Elliot during his time in Dallas, which would result in heavy usage in both facets of the offense. Especially with a quarterback that ranked 47th in completion percentage in 2020, it's likely Barkley will receive usage similar to his 2018 season than his 2019 season. Drafting Barkley in best ball leagues is a premium but the ceiling he provides is among the best any player can offer, making him one of my favorite targets early on within the first round of best ball drafts.
Cooper Kupp (WR - LAR)
Matthew Stafford signing with the Los Angeles Rams this offseason impacted no player more than Cooper Kupp, who finished as the WR27 in half-PPR formats with Jared Goff under center in 2020. Kupp and Robert Woods are going to both see notable increases in their usage in Sean McVay's offense with Stafford bringing his gunslinger mentality and grittiness. The Rams targeted their wide receivers the eighth-highest amount of times with a 64.9 percent target share, despite Goff averaging a meager 90.04 quarterback rating (QBR) in 2020. McVay will continue to be the primary play-caller for the offense that revamped its wide receiving corps, adding a pair of speedsters in Desean Jackson and rookie Tutu Atwell to pair with Kupp, Woods, and Van Jefferson.
Kupp averaged more yards per route (1.92) than Woods and averaged a slightly higher 23.7 percent target share. He commanded a higher target per snap rate than Woods on virtually the same workload, which is encouraging when factoring in Stafford's propensity to fit throws into tight windows up the seams and vertically down the sidelines, two areas of the field that Kupp dominates opposing defenders. Take advantage of Kupp being valued as the WR21 in best ball drafts and secure a fringe WR1/high-end WR2 at the 4/5 turn. With one of the league's best defensive units, the Rams might lean on their running game instead to manage the clock. In which case, Kupp will be featured in jet sweeps and other pre-snap motion packages to return additional value as a rusher in your best ball lineups, averaging 8.2 YPC on four carries last season. Stafford is not a mobile quarterback, which creates more opportunity around the goal-line and in the red zone for Kupp to see valuable touches. He's a great best ball prospect and another great value player available at the end of the fourth or early fifth round in current best ball drafts.
Matthew Stafford (QB - LAR)
The Los Angeles Rams juiced up their entire offensive personnel by trading Jared Goff for Matthew Stafford this offseason, loading up on the massive arm talent Stafford displayed for a decade in Detroit. Despite missing Kenny Golladay and lacking a talented wide receiving corps in 2020, Stafford attempted 61 passes of 20+ yards and completed 42.6 percent of his deep ball attempts despite having one of the worst protection rates across the entire league.
Goff averaged 36.8 passing attempts per game under Sean McVay in comparison to Stafford's 33 attempts, which means that we can expect Stafford to climb into the top-seven for passing attempts with his new team in 2021. Equipped with a better offensive line and a markedly superior wide receiving corps in Los Angeles, we might see the veteran hit his ceiling for the first time in his 13 year career. It's important to note that Stafford posted a 4.9 percent touchdown rate in comparison to Goff's 3.6 percent touchdown rate, despite playing through injuries on an inferior team. Assuming Stafford can stay fully healthy in 2021, the Rams are serious contenders in the NFC, allowing fantasy managers to bolster their best ball lineups by drafting Stafford in the ninth round of best ball drafts. Stafford is currently being valued as the QB12 in PPR formats, which allows you to stack him with either Cooper Kupp or Robert Woods to roster a potent combination of explosive players capable of producing week-winning plays at any given moment. Even ignoring the stacking strategy, Stafford holds enough standalone value to be a worthy ninth-round selection as the QB1 in best ball lineups, allowing fantasy managers to accrue top-tier running backs, wide receivers, and tight ends earlier within the draft.
Mike Williams (WR - LAC)
Mike Williams is built for best ball formats, as he offers massive upside with his big frame in one-on-one contested catches but his floor tends to be low due to seeing just a 15.7 percent target share in 2020. Rookie quarterback Justin Herbert relied on Keenan Allen quite heavily but may be afforded additional time in the pocket in 2021 thanks to the Chargers' front office using their first-round draft pick on Northwestern University left tackle Rashawn Slater. In 2020, Herbert had a 79 percent protection rate, ranking 32nd amongst all quarterbacks. This prevented him from delivering more accurate and consistent targets to Williams on the perimeter, instead of forcing shorter targets to Allen, who was often featured in the slot.
Williams had a ridiculously high average depth of target (ADOT) at 14.8 yards per target, meaning Herbert funneled the majority of his deep balls to Williams, which are naturally lower percentage throws. Despite seeing only 85 targets, the majority of which were more difficult opportunities, Williams maintained an 85.7 percent true catch rate, using his 6'4", 220 lbs. frame to haul in 48 receptions for 756 yards and five touchdowns. He is only one year removed from a 1,000-yard season and two years removed from scoring 10 touchdowns on just 66 targets. The Chargers hired a new offensive coordinator in Joe Lombardi, replacing Shane Steichen and likely increasing the amount of passing attempts for Herbert in 2021. With well over 600 passing attempts projected for Herbert, Williams should see more short-yardage usage and an increase in catchable targets thanks to an improved offensive line and a new playcaller. He's a fantastic late-round value in best ball drafts as the WR48 with an ADP of 118.
Mike Evans (WR - TB)
A lot of fantasy managers are exercising unnecessary caution with Tampa Bay Buccaneers wide receiver Mike Evans heading into 2021 based on the lack of yardage he produced, hauling in 70 receptions for 989 yards and a blistering 13 touchdowns. He saw 19 red zone targets, including 16 end zone targets, while dealing with just an 18 percent target share in Tom Brady's first season under center with the Bucs. Evans is a no-brainer in best ball formats, as he accounted for 13 touchdowns and averaged 2.27 fantasy points per target, ranking eighth amongst all wideouts in 2020.
Don't let the presence of Chris Godwin and Antonio Brown diminish the significant returns Evans can provide in best ball lineups. He is Brady's preferred target in the end zone thanks to his massive 6'5" frame despite a relatively low 43.5 percent contested catch rate and disappointing 6.4 percent drop rate. These numbers might be cause for hesitation in redraft and dynasty leagues but best ball allows fantasy managers to draft Evans as the WR16 in the beginning of the fourth round, a solid value considering the massive ceiling he is capable of providing coming off of a 1,000 yard, 13 touchdown season. His chemistry and connection with Brady will only get stronger in 2021, meaning he will continue to be the alpha target in the Bucs' wide receiving corps, making him a highly coveted wideout in best ball drafts.
Travis Etienne (RB - JAC)
An entirely new regime is being constructed in Jacksonville, featuring two rookies drafted in the first round of the 2021 NFL Draft out of Clemson. New Jaguars' head coach Urban Meyer and offensive coordinator Darrell Bevell kept the Clemson backfield intact in quarterback Trevor Lawrence and running back Travis Etienne, which could prove to be a massively beneficial fantasy stack to possess in best ball leagues. The two have already played with each other for three seasons at the highest level of collegiate football, competing against NFL-caliber defenders in the ACC as well as during the College Football Playoff during every year of Lawrence's tenure. The chemistry and continuity cannot be overlooked or dismissed, especially when Etienne was selected in the first-round of a new regime that could've used the draft pick to improve arguably the worst defense in 2020.
James Robinson, an undrafted free agent, ascended the fantasy running back leaderboards during his rookie season to finish as the RB7 in half-PPR formats. He averaged 4.14 points per target and saw an insanely high 85.2 percent opportunity share, while becoming much more pedestrian under center averaging just 3.6 YPC compared to 6.5 YPC while in shotgun formation. No offense to Robinson, but Etienne is almost guaranteed to average higher yards per carry and fantasy points per target than Robinson did in 2020 due to his top-tier athleticism and continuity with Lawrence. The wide receiving corps is young and raw, with veteran Marvin Jones Jr. providing experience as a reliable target in an otherwise developing crop of wideouts. Meyer heavily implemented RPO-styled offenses in college and could use Etienne as he did Curtis Samuel, deploying him as the featured carrier or receiver in jet-motion sweeps and screens. He's valued as the RB22 in best ball drafts, which is a good spot to get one of the most explosive running backs with exceptional hands and agility in space. Dual-threat running backs are preferred in PPR formats because the workhorse backs that see maximum carries but limited targets don't produce as highly. This is demonstrated taking players like Mike Davis and Aaron Jones who saw heavy target volume and carries within their offense, compared to the limited target share experienced by Josh Jacobs and Kenyan Drake last season.
A lot of questions surround the offense but with a bad defense, Lawrence and Etienne will be playing catch-up frequently, allowing for short dump-offs and designed routes out of the backfield that will pay dividends for fantasy managers in best ball leagues. He's due to explode at least three to four times a year against the porous defenses of the Tennesee Titans and Houston Texans, making Etienne a great target in the back of the fourth round in best ball drafts.
Suggested Read: If Trevor Lawrence is the Real Deal, Jaguars May Be Undervalued
T.J. Hockenson (TE - DET)
Everything is pointing in the right direction for Detroit Lions tight end T.J. Hockenson to become a unanimous breakout star in his third season in the Motor City. The offense lacks a proven wide receiver and Jared Goff is certainly a downgrade from Matthew Stafford despite possessing more youth and playoff experience. With Marvin Jones Jr. and Kenny Golladay rostered in 2020, Hockenson managed to finish as the TE4 in half-PPR formats but only saw an 18 percent targetshare within the offense. In comparison, Travis Kelce, Darren Waller, and Mark Andrews all saw at least a 24.9 percent target share or higher, meaning that Hockenson's targets are going to soar with a depleted wide receiving corps and a quick-release quarterback in Goff.
In fact, Goff had a 38 percent pressured completion rate, ranking 21st in the league on a Rams offense with a better offensive line and more skilled receiving options. Inexplicably, Hockenson only saw 17 red-zone targets and seven end zone targets in 2020. This number is guaranteed to increase in 2021, with Goff recognizing the alpha receiving option happens to run the majority of his routes closest to the line of scrimmage. If Penei Sewell proves to be worth the top-seven pick the front office used to draft him, the play-action could become a staple of an offense with a talented backfield consisting of D'Andre Swift and Jamaal Williams. Goff was extremely effective in play-action during his tenure under Sean McVay and could form a quick connection with Hockenson, particularly on quick slants and double move seam routes, to yield massive fantasy points in lineups. Having an edge in the tight end position is imperative in best ball leagues, especially since a high-volume tight end can function as a WR1 out of the Flex position. Hockenson is going to see a much higher target share and produce a coveted 1,000 yard, 10 touchdown season that will prove lethal in best ball lineups.
Will Fuller V (WR - MIA)
The suspension of Will Fuller V in the final quarter of the season has plummeted his ADP in most fantasy drafts, where he is currently being valued as the WR35 in best ball drafts. A change of scenery might be the best thing for the talented wideout, who combines his size, hands, and speed to create multiple massive fantasy outings per season. At least, this was the case with Deshaun Watson, not Tua Tagovailoa. The 27-year old surpassed 100 yards receiving in five separate games across 12 starts in 2020, including a six reception, 170 yard, two-touchdown performance against the Detroit Lions in his final game before the suspension.
We saw what transpired with De'Andre Hopkins and Stefon Diggs changing teams last season, as both finished within the top-five wide receivers in half-PPR formats. His big-play ability will completely revamp a Miami Dolphins offense that struggled to move the ball vertically during Tua's rookie season, relying on its tight end depth and the emergence of Myles Gaskin in the backfield to grind out the clock and score points in the red zone. Now with Fuller on one side of the field and rookie Jaylen Waddle lining up on the other perimeter, the defense will have to make a choice who the more dangerous deep-threat is, which will inevitably leave Fuller in soft one-on-one coverage where he excels so frequently. He ranked 12th amongst all wideouts in 2020 with eight touchdowns despite only playing 11 games, finishing as a WR3 due to the high touchdown total and accounting for the most yards (879) in his five-year career.
Everything is trending up for Fuller and as the WR35 available in the seventh round of best ball drafts, he should cause no hesitation and is a valuable addition to your fantasy lineups. He provides massive upside and has flashed his ability to deliver multiple touchdown outings and big chunk plays throughout his career, which he managed to do during his rookie season without Watson. Tua is underrated and has a much better supporting cast in 2021, which will see Fuller dominate and become one of the unquestioned top ten best ball targets.
STAY IN TOUCH
Sign up for FantasyData's newsletter and get awesome content sent to your inbox.
We'll never share your email address and you can opt out at any time, we promise.
---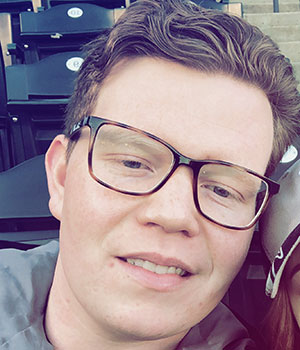 Matt is an avid writer and enjoys analyzing the game within the game that is fantasy sports. Music is another constant in his daily life. Matt loves spending time with his fiancé and three pets, which typically involves some type of outdoor exercise or adventure. He likes to read, listen to Podcasts, and is constantly motivated to create the most accurate and engaging content in the fantasy sports industry. Pat McAfee is a massive inspiration to Matt, along with his parents and friends. He is guilty of ordering the same menu item at restaurants.