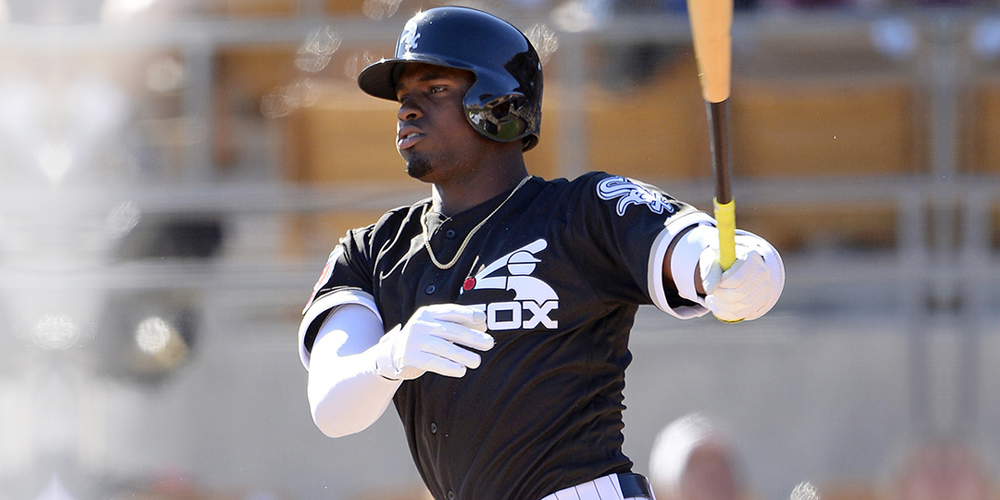 9 Fantasy Baseball Rookies That Can Help Owners This Season
---
In a re-draft league, how you approach drafting rookies can determine the amount of success or failure that you will have. Rookies can be unpredictable. Not everyone hits from day one. Mike Trout may be the best player in the game today, if not of this generation, but even he failed when first called up from Triple-A. Baseball is a game of adjustments. Even if a hitter does come up and hits everything thrown to them, what happens when scouts find holes in his swing, and they will? How the batter reacts to these adjustments will generally determine their long term success. If he can make those adjustments, well then you have gold, but if not, you may be stuck with a player who is going back to Triple-A.
Rookie pitchers bring different problems. Sure, they have to make adjustments also as hitters and opposing coaches will look at film trying to see patterns, what their out pitch is. The bigger problem, however, at least in my mind, is worrying about whether or not they will have a pitch count per start and/or an innings limit for the season. Let's face it, they all do. That means even an outstanding rookie pitcher may be useless to you down the stretch or during your playoffs.
In a straight draft, sure I might take a rookie, but the price has to be right. Everyone and their mother loved Vladimir Guerrero Jr. last season. He was going to hit 50 HRs, bat .350, drive n 140 runs, and bring the Blue Jays back to the playoffs. His ADP was the third round. That was nuts. There was no value there. He could only disappoint, which he did. One thing about fantasy owners, we like the new toy. Why? Because they have yet to disappoint us. We haven't gotten mad at them yet.
I'm a conservative drafter, especially in the early rounds. I don't believe in taking too many chances unless I have to. I like to be able to look at a player's past and have a good idea of the type of numbers they are going to put up, and with a rookie, I just can't do that, not with any true conviction.
The following are my top fantasy rookies that can help fantasy owners this season. Keep in mind the wording here. These aren't what I consider the top rookies in MLB, only the ones that can help fantasy owners. One other thing to keep in mind, if you draft a rookie, you need to be patient. We all know that MLB owners will keep a rookie down in the minors not because they deserve to be, but because they are manipulating his service time. This could mean that they won't start the season with the team but will eventually be called up. Fantasy baseball is a marathon, not a sprint.
1. Jo Adell, Los Angeles Angels: When it was announced the Joc Pederson was going to be traded from the Dodgers to the Angels, those owners in dynasty or keeper leagues who had Adell had to be cursing and wanting to throw a brick through their televisions. Then, thanks to the anger of owner Arte Moreno (he was upset about the Mookie Betts trade taking so long to finalize), the deal was nixed, and now there really isn't anything or anyone stopping Adell from opening up from day one with the Angels. Okay, maybe they will play the service time game for a couple of weeks to a month, but I still want Adell, he's a star waiting to happen.
2. Luis Robert, Chicago White Sox: If I was going to rank rookies this season, it's likely I would take Robert first. Why the Sox signed Robert to a six-year $50 million contract. This means the only reason he wouldn't open up the season with the team is if he falls on his face during spring training. Robert may be that one-star player that no one is talking about and he plays in a bandbox.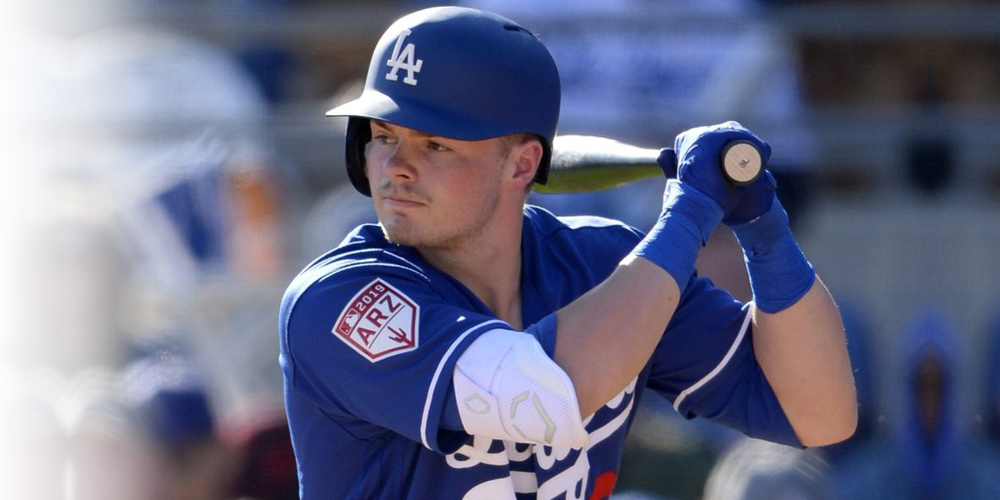 3. Gavin Lux, Los Angeles Dodgers: Lux is going to be a great player and every team in baseball knows it as they were asking for him in every trade call with the Dodgers this offseason. The only problem with Lux is that he may not be an everyday player as the Dodgers are loaded with talent and not everyone can play. The second problem is that because of that talent, he is likely to hit at the bottom of the lineup, maybe even 8th right before the pitcher. He's going to be a star though, but I do wonder if that's next year.
4. Jesus Luzardo, Oakland Athletics: Luzardo was supposed to be a breakout star last season but injuries have forced us to wait until this year. Luzardo pitches for a good team in what might be the best pitcher's park in the American League if not MLB. Those injuries last season however limited to only 55 IP. The A's say they won't have a limit for him this season but that is likely coach speak. Luzardo has only pitched more than 100 IP in one season and it's hard to see him throwing more than 150 this year.
5. Carter Kieboom, Washington Nationals: Someone has to replace the departed Anthony Rendon and Kieboom could be that player. Kieboom did have a cup of coffee with the Nat's last season but a strong spring should secure his chances at getting the first crack at the job. There is a risk however as the Nats signed veteran Asdrubal Cabrera and Howie Kendrick as insurance in case Kieboom doesn't work out.
6. Dustin May, Los Angeles Dodgers: This rotation for the Dodgers is loaded. Clayton Kershaw, Walker Buehler, Julio Urias, Tony Gonsolin, Ross Stripling, David Price, Jimmy Nelson, and May. Obviously, they can't all start. If you believe May is going to start, you want him, if not, you want him as a reserve to wait until he does.
7. A.J. Puk, Oakland Athletics: Puk made his return from Tommy John last season but only threw 11 innings for Oakland and 36.2 overall, so even if he does earn a spot in the rotation, he will have those limits we talked about above. He is a top pitching prospect and as with Luzardo will pitch in a great ballpark for pitchers. Will Oakland, however, be willing to go with two rookies in their rotation who both may need to have their innings and pitches watched?
8. Jose Urquidy, Houston Astros: For the second season in a row the Astros have lost a starting pitcher. First, it was Dallas Keuchel, now Gerrit Cole. Urquidy should be in the starting rotation from day one. Sure, I'm worried about what happens with everyone on Houston due to the sign-stealing scandal, but that's more for the hitters, not as much for the pitchers. He should be a nice back end starter for your rotation.
9. Brendan McKay, Tampa Bay Rays: Okay, McKay pretty much got rocked last season when called up. The Rays however still believe in him and he should rebound this season. He's going to pitch every five days for a good team and although technically he is still a two-way player, he's rarely going to see an at-bat other than a pinch-hitting spot here and there. McKay is not Shohei Ohtani.
STAY IN TOUCH
Sign up for FantasyData's newsletter and get awesome content sent to your inbox.
We'll never share your email address and you can opt out at any time, we promise.
---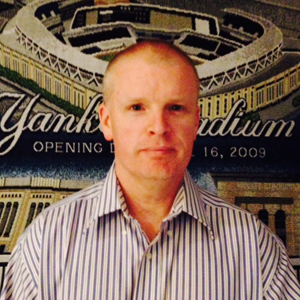 George Kurtz was born in Queens, NY and currently lives on Long Island. He started playing fantasy football in 1988 with baseball and hockey coming soon after. George got his start in the fantasy industry by luck when a friend started his own site (Fantasy Sports Forum) in 2006 and asked George to write for him. One thing led to another and George started working for RotoWire in 2007 and is still with them today. George has also written for FFReport, Leatherheads, Seamheads, Going9, Gotham baseball, and FantasyPros911. George started with RotoExperts in 2012 and is an analyst on the Fantasy Sports Radio Network. You can listen to George on weekends when he is the host/analyst of The Weekend Fantasy Update and RotoExperts in the Morning.