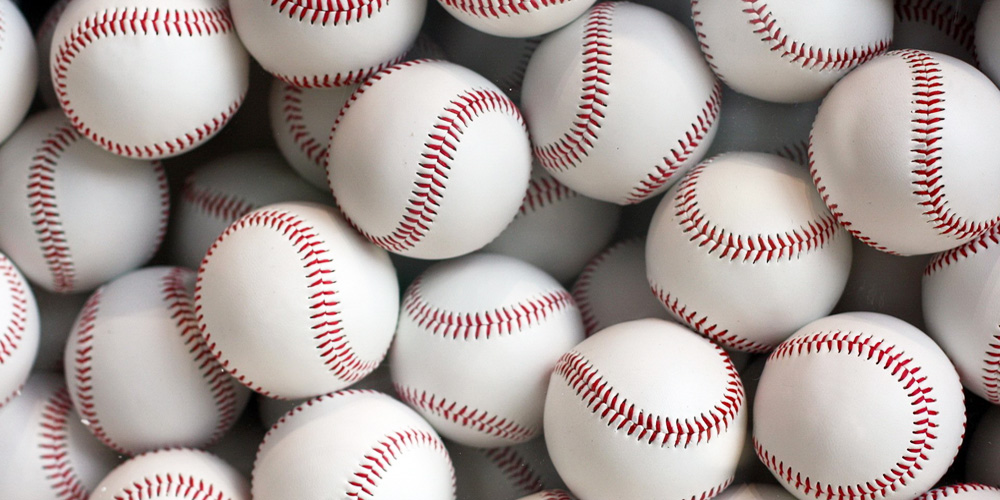 2020 Fantasy Baseball Draft Guide
---

Big News: FantasyData has launched a Daily Fantasy MLB Optimizer! Research, build, tweak and repeat the process until you are satisfied with each one of your lineups using our very own MLB Optimizer!
---
Fantasy Baseball Draft Guide
Fantasy Baseball drafts are around the corner and I'm here to help you crush it. Here's a guide to walk you through some concepts that are focused on this upcoming season, fantasy baseball in general, and fantasy sports overall.
To start, there are a few golden rules regardless of sport you should keep in mind:
As long as you have your process and stick to it, you can never be wrong. Just have a reason for drafting a certain player at your spot and you will have success. Even if the player doesn't pan out, if your justification is sound, it's a good pick.
Nobody knows the future. All you can do is use the information you have available at the time and make the best-informed decision in the moment.
Before each pick, ask yourself how likely is it that this player will outplay their draft position? Will they be drafted higher next year? Because that's what wins league, finding value.
Everyone has a different draftboard, what you think will happen never will. So be prepared to have your heart set on certain players and watch them get drafted two rounds earlier and be prepared to get tremendous value on others.
Know your league rules. It seems so simple, but so often overlooked. If you are involved in a league where Quality Starts is a category, you need to add that into your prep. Some players are better for roto, some are better for head-to-head. Know your rules and adjust accordingly.
Let's get into some more detail:
Wait to take on risk:
There's a time and a place to take on risk, the first 4 or 5 rounds are not it. Early on, you should be targeting proven players that you feel you can relatively predict how they are going to perform. Look for players that have stayed mostly healthy throughout their career and have a track record of success that spans at least 2 seasons. If a player has a good season, they are on your radar, but if they do it twice (or more), you know it's for real.
Know Which Positions Are Shallow and Which Are Deep:
This is a simple concept that is easily ignored. When you know a position is deep, then it's safer to wait to draft from that position and you should address a different position. On the other hand, if a position is shallow, then you will want to address it sooner rather than later. Middle infield is deep this year, first base is a bit shallow along with outfield. According to our current ADP rankings, there are 7 shortstops being taken in the first 50 picks – Lindor (6), Story (7), Turner (9), Tatis (23), Bogaerts (26), Baez (28), and Mondesi (42). First base, on the other hand, there are only 3 taken in the first 50 picks – Freddie Freeman (15), Peter Alonso (34), and Anthony Rizzo (45). Cody Bellinger would be in there with the first baseman also if eligible at first in your league. Freddie Freeman, although ranked lower overall, maybe a better overall pick than Trea Turner because of his position scarcity. The goal is to build the best team from top to bottom and sometimes that means paying up a bit for position.
Have your own lists:
You can go to 50 different fantasy sites and find 50 different lists and at the end of the day, none of them will be exactly how you rank players. You should develop your own lists that fit your league and have players you like higher. These lists should be broken down by position and most of all be tiered. You need to put in tiers to know where the talent drop-offs are. Let's say you find yourself on the clock and you are considering adding an outfielder or a starting pitcher and you notice there's only one more outfielder in a tier, while there are a bunch of SPs in the current tier. Going with the outfielder is advantageous because next time you're looking for an outfield it will be an entirely different class of player while there's a good chance that a comparable SP will still be there next time around. In addition, your lists need to be broken down by position to save you time when you're on the clock and give you the best chance to make the best decision. If you know you want a third baseman, you won't find yourself scrolling down a master list of all players in baseball to find the next best one, you can immediately know who has already been selected, so you can focus quickly on who's still available and make the best choice.
Mock, Mock, then Mock Again:
Now I'm not saying you need to do 25 or 30 round mocks all the time, but if you can do the first 6-10 rounds you will be far ahead of the competition. The more you mock, the more you'll be able to have a sense for how the draft will go and you'll know what positions you want to generally be taking at each pick. Let's say you're picking 5th in a 12 team league, which means you have picks 5, 20, 29, 44, and 53 in the first 5 rounds. If you keep mocking and realize that if you wait until the third round (pick 29) to take your first starting pitcher, it bumps you to a lower SP tier, but if you address SP at 20, you get a much better arm, then you should select your ace at 20, rather than wait till 29. The more you mock, you more you figure this out and will be able to draft the best team from top to bottom.
Take-Two Starting Pitchers in the First Five Rounds:
While having a strong offense takes precedent over pitching in most cases, it's hard to ignore pitching and those teams that do, and just expect to stream all season, rarely win championships. You need some solid arms to anchor your staff and you're going to have to spend a little early to address that. With home runs being hit at a record pace last year, it's easy to see how premium pitching isn't as deep these days as it once was. The top 10 look solid but if drops off quickly. At the very least take one top pitcher, but if you choose that route, get ready to pound pitching in the middle rounds because of your lack of depth. Not taking some strong pitching in the first five rounds also limits your flexibility. If you ignore it early and commit to it in the middle rounds, you won't be able to pounce on a solid bat that may be slipping because you are forced into taking a pitcher.
K:BB Ratio is Important, Like Very Important:
K:BB Ratio is my favorite stat for batters AND pitchers. Batters that can keep their K:BB ratio down have a better chance to hit for average and if you make contact, you have a higher likelihood of driving in runs or getting on base and coming around to score. If you are a pitcher, a higher K:BB ratio means you can use the strikeout to get out of jams, you keep your pitch count down by not giving up free passes, when you do give up hits and home runs there's fewer guys on base to score which keeps your ERA down, and you can go deeper in games to put yourself in a better position for wins. The top 20 pitchers in 2019 had an average K:BB ratio of 4.61. The next 20? 4.05. When it comes to hitting, the top 20 batters in 2019 had a K:BB ratio of 1.74, while the next 20 were at 2.08. I'm confident if you drafted solely on K:BB ratio, you would be competitive.
Avoid Drafting Players Already Injured:
It's hard enough to stay healthy over a 162 game slate as it is, do you really want to start off injured? I didn't think so. Drafting a player that is reportedly out a month or longer can have huge repercussions. Fight the urge to take these players when you see them falling. Whatever timeline you're hearing for that player's return is not real, nobody knows how anybody is going to heal, there are fast healers and slow healers. Players like this become more apt to get re-injured as well. Furthermore, you are limited in your roster spots and when you take a guy who you know is already going to miss a chunk of the season to start, you are putting yourself at a massive disadvantage. If everybody else is playing with 25 spots and you are playing with 24, you can't play the waiver wire the same way you normally would and your weekly (or daily) lineup options are limited. We all deal with injuries and to put it bluntly, they suck. You can't avoid them when they happen in season but you can on draft day. The most successful teams are all too often the healthiest teams. Starting off injured is not the move. Avoid it altogether and let somebody else deal with rostering a player they can't start and can't drop, believe me, you don't want that headache.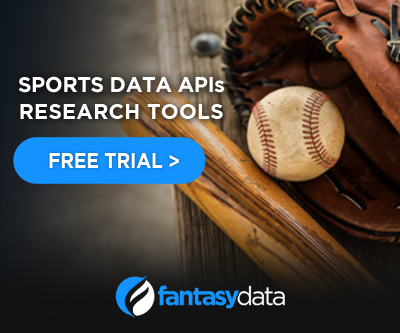 Have your sleeper list handy on a separate piece of paper:
We all have stories about our sleepers of the past and how they greatly outplayed their draft position. After all, that is how you win leagues, by drafting players that will be drafted higher the following year. Finding value where other owners don't. If you're reading this, you care about fantasy baseball success and are taking in a lot of information over a relatively short amount of time. When you come across the mention of someone who could be a low risk/high reward player, write it down. I read about Trevor Story in 2016 as he was getting the nod as the Rockies starting shortstop and he was in the back of my mind to draft but I forgot to write it down. He was drafted by someone else when I was filling out my roster with guys I probably eventually cut. Story hit 7 home runs his first week in the majors and hasn't looked back since. In those super late rounds, take on as much risk as you can with young guys who are in a position to explode. The worst case is you cut them. The best way to remember these guys is to have a separate list for them so they don't get lost in the shuffle.
Have a do not draft list:
This is the opposite of your sleeper list. When you are making your own list, I recommend literally leaving off guys you won't draft. For example, I know I won't draft Miguel Sano this year, therefore, he's not even on my board. Sano does have the ability to go yard at any time, but he's never played in more than 114 games, never had more than 424 at-bats, is a lifetime .245 hitter, has a horrible K:BB ratio and doesn't hit a lot of doubles. I would much rather take a shot on Hunter Dozier, who is going more than 50 picks later and is coming off a career year last year where he had 26 homers, 29 doubles, and 10 triples, which were tied for first in all of baseball.
Beware of Outliers:
Drafting a player based on just last year's numbers can be very dangerous. You can't expect that 2019 is the new norm for someone. I mentioned in a previous article that Tim Anderson led baseball last year with a .335 average, but going into last year he was a career .259 hitter. Did Anderson just all of a sudden figure out how to hit well? NO! It was an outlier. DJ LeMahieu hit 26 homers last year, in his 8 seasons prior to that he only hit double-digits twice and never hit more than 15. It was an outlier. Don't draft LeMahieu this year and be surprised when he only his 12. Look for guys that are trending in the direction you want them to go, not for guys that had a fluke season.
STAY IN TOUCH
Sign up for FantasyData's newsletter and get awesome content sent to your inbox.
We'll never share your email address and you can opt out at any time, we promise.
---
A native of Boston, Dave has been playing fantasy sports year-round since 1998 and focuses mainly on re-draft leagues. A trained analyst in finance and business, he's dedicated himself to applying those skills to the world of fantasy sports and translate those concepts and themes to fantasy success. When not pouring over box scores or trying to pull off a blockbuster trade, he enjoys spending time with his wonderful wife and three kids, playing cards, shuffleboard, shooting pool and seeing live music.