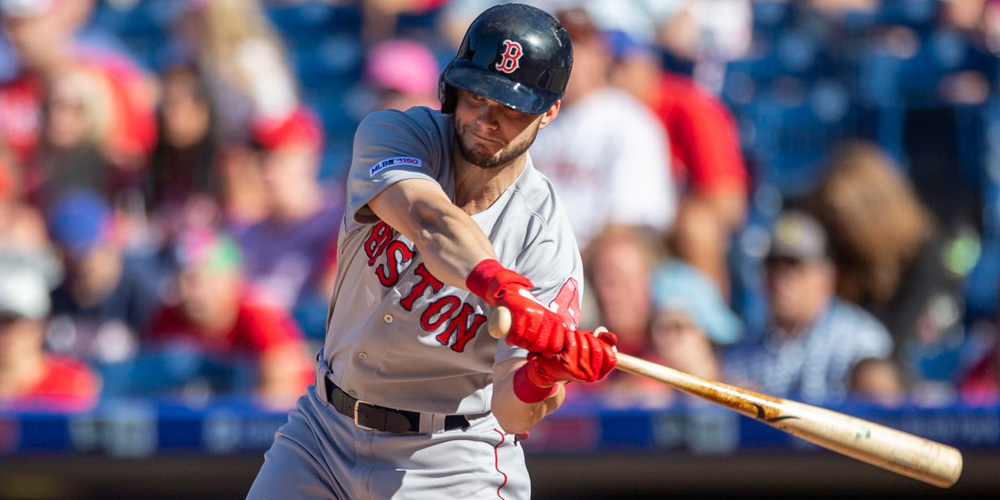 Fantasy Baseball: Who Could be the Next Christian Yelich?
---
Big News: FantasyData has launched a Daily Fantasy MLB Optimizer! Research, build, tweak and repeat the process until you are satisfied with each one of your lineups using our very own MLB Optimizer
---
My task today was to find the next Christian Yelich for fantasy owners this season. What do we mean by this? Well, it's to find the next player, currently playing in MLB, someone who has played for at least 3-4 seasons, who is about to take off into stardom. In other words, you won't see Jo Adell of the Angels or Wander Franco of the Rays on this list. Yes, they might be great, but they are still rookies. We are looking for players who may be average to above-average right now but are about to take that next step.
We also won't be putting any pitchers on this list. That's really a different column and let's face it, pitchers always seem to be an injury waiting to happen. My selections for this list were taken from an average draft position (ADP) of 50-150. That means in 10 team leagues, players who are taken between rounds 6-15.
Now, one of the reasons that Yelich took off was that he was traded to Milwaukee from Miami. Not only are the Brewers a much better team, but they also play in one of the best ballparks for hitters in baseball whereas Miami seems to be the Grand Canyon. Yelich couldn't have been disappointed when he was dealt, and news came out earlier today that he is about to sign an extension with the Brewers that will be worth more than $215 million. I can't guarantee by any means that any of the below players will be as fortunate.
As for my five players to watch, here they are.
Andrew Benintendi, Boston Red Sox: The Sox have made so much news this offseason. They traded Mookie Betts and David Price. They fired manager Alex Cora due to his role in the sign-stealing scandal. We are still waiting to see what punishment MLB will hand down to the organization for their role in this scandal. Today we find out that Chris Sale will undergo an MRI on his sore elbow and those results will be sent to Dr. James Andrews (gulp). Perhaps with the pressure off, very few truly expect the Sox to do much this season with that starting staff, Benintendi will finally realize his vast potential. Benintendi also looks like he may hit leadoff, at least to start the season and that could lead to seeing more fastballs. Yes, he's left-handed, but Fenway Park is still a great hitter's park and that lineup can still mash.
Michael Conforto, New York Mets: I never understood what the Mets and then-manager Terry Collins were thinking when they originally called up Conforto and then platooned him. Why would you want to tell a player that you don't think he can hit left-handers even though there was little to no evidence to support that conclusion? Conforto has gotten past that and this kid can hit. Sure, I'd be happier if he hit in more friendly confines but there is little we can do about that. Yes, Conforto has to stay healthy and play 140+ games, but he has all the tools and with the media and fans loving teammate Pete Alonso, Conforto gets to fly under the radar.
Matt Olson, Oakland Athletics: First off, if you're a believer in position scarcity when it comes to your fantasy drafts, first base is a problem. There just aren't that many players here that we can truly trust. When in doubt, go with a 1B in your draft. As for Olson, remember last year when he suffered the broken hamate bone while the A's were opening up the season in Japan versus the Mariners? I do, and I was worried that injury may sap him of his power for most if not all of the 2019 season. Well, that didn't happen. Olson hit 36 bombs in only 127 games, and he did this while playing his home games in Oakland. The coliseum might be the toughest park to hit in as far as long balls (not to mention the vast amount of foul territory) are concerned in the American League. Olson is going to hit 40+ this season.
Rhys Hoskins, Philadelphia Phillies: Like Benintendi, Hoskins was also a much-publicized prospect and was expected to be the next big thing for Philly. I wonder if the team forcing him to play left-field rather than his more natural 1B was part of the reason he never realized that potential. Granted, playing in Philadelphia is rough also as they are neck and neck with New York as far as which is the toughest market to play in, especially when you're not playing up to expectations. Still, players like Bryce Harper and J.T. Realmuto take some of the pressure off and that's not a ballpark he plays his home games in, that's a whiffle ball field.
Marcell Ozuna, Atlanta Braves: If you're looking for a direct comparison with Yelich, well, Ozuna is it. They both played for the Marlins at the same time and were both dealt the same offseason when Derek Jeter took over. Ozuna left the Cardinals for the Braves via free agency this season and signed a one-year make-good contract. Ozuna has all the motivation he needs to put up big numbers and then sign a big contract after the season. It certainly won't hurt hitting in a lineup with MVP favorite Ronald Acuna Jr. Like so many players, health may be the only thing that can hold him back.
STAY IN TOUCH
Sign up for FantasyData's newsletter and get awesome content sent to your inbox.
We'll never share your email address and you can opt out at any time, we promise.
---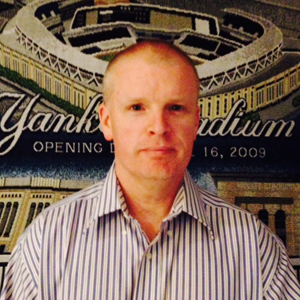 George Kurtz was born in Queens, NY and currently lives on Long Island. He started playing fantasy football in 1988 with baseball and hockey coming soon after. George got his start in the fantasy industry by luck when a friend started his own site (Fantasy Sports Forum) in 2006 and asked George to write for him. One thing led to another and George started working for RotoWire in 2007 and is still with them today. George has also written for FFReport, Leatherheads, Seamheads, Going9, Gotham baseball, and FantasyPros911. George started with RotoExperts in 2012 and is an analyst on the Fantasy Sports Radio Network. You can listen to George on weekends when he is the host/analyst of The Weekend Fantasy Update and RotoExperts in the Morning.