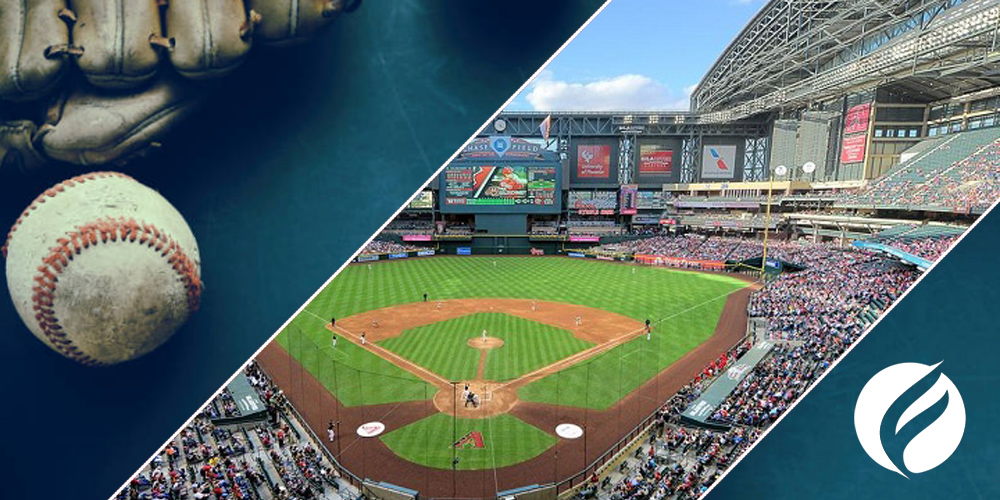 MLB DFS Tips: The Fundamentals of Hitting
---
MLB DFS Tips
Finding hitting can be stressful in Daily Fantasy. Trying to find that perfect stack, navigating who is in the lineup, and which park has the best conditions that day. I used to dig really deep into every baseball stat and even tried to teach myself every sabermetric term there was. All it did was stress me out and confuse me more and more until it wasn't fun to play. It doesn't need to be that hard. You just have to pay attention to where the runs are expected and who you think is going to score them. Here are my daily building blocks for playing MLB DFS.
Quick Links
Vegas Run Totals
I start by looking at what Vegas is projecting for each team. This is where I find which teams I am considering for the day. I know this sounds simple and it truly is. If Vegas is projecting the Yankees, the Rays, and the Brewers to score 6 plus runs then those are the teams I start my build around. Common sense shows Vegas knows what they are talking about for the most part. I will say this a lot in this article. The objective is to score all the runs. We want all the runs so making sure you go for the guys in the best spots is the smart way to go.
Park Factors
Another really simple step. We all know which parks are the best for hitters, and we all know where baseballs go to die. I don't want to stretch too much here but I would gladly take the teams playing in Coors, Chase Field, or Great American Ball Park. Once again this is about driving the ball out of the ballpark and I want teams that hit for power in power hitter parks.
ISO - Isolated Power
ISO focuses on the raw power of a hitter. It only focuses on extra-base hits. A hitter can go 1-5 with a double giving him an ISO of .200 while another hitter goes 2-5 with a single and a double. The second hitter has a higher batting average but the exact same ISO. Base hits don't win you GPPs. Power does. The scoring of DFS is simple. We want guys who are going to crush the baseball. So to really simplify it. On Draftkings a hitter who goes 3 for 4 with three singles scores 9 points. Now if the hitter behind him goes 1 for 4 with a home run he scores 10 points for just that swing. Now if we factor in that the home run was a two-run shot because of the guy who hit the single, your slugger just scored 16 points. Power is your money maker. Although here in a bit I'm going to show you why rostering both guys together is a plus option.
FB% and LD% - Fly Ball Percentage, Line Drive Percentage
If we are looking for guys who are going to drive the ball out of the park then we need to focus on guys who hit it in the air. Can't round the bases on a grounder. Finding hitters who elevate the baseball means more opportunity for it to leave the ballpark. Rhys Hoskins leads all of baseball last year with a 50% fly-ball rate and that lead to 67 extra-base hits. On the other side of this Whit Merrifield leads the MLB last season in LD% with a 28.5% rate. Merrifield had 67 extra-base hits also. If you had either of these guys in your lineup most days you were in a pretty good spot at their positions.
Stacking
I said earlier I was going to explain why rostering the singles hitter and the slugger together was a plus option. Stacking is the answer. If you are unsure of what stacking is, here is a quick and simple example. When you see the Brewers are projected for 6 runs tonight against whoever they are playing you expect the lineup to put up the runs and not just one player. Keeping cost in mind because we all have to operate in the predetermined salary cap we can do or best to build a 5 man stack for our lineup. It would revolve around Christian Yelich but bring in the batters around him so you maximize all the runs you can. Once again THIS IS ALL ABOUT GETTING ALL THE RUNS POSSIBLE. If Keston Hiura hits a double and then Lorenzo Cain walks, it brings Yelich to the plate with a chance to score a ton of fantasy points. Let us add it up with the assumption Yelich hits the homer.
Keston Hiura - 7 points for the double and the run scored.
Cain - 4 points for the walk and the run scored.
Yelich - 18 points for the 3 run homer.
A swing like this in a GPP can take you from the bottom of the heap to the top very quickly if the rest of your lineup works. It is really simple to play Yelich, Trout, or Judge but you will need to find those valuable pieces to go with them.
These are the basic things I do daily. As we get closer to baseball season I hope to dig into things like ownership of players, more advanced stats, and why weather is something extremely important. Using an MLB optimizer is something that is also a huge plus, Check out our new MLB Lineup optimizer at FantasyData today!
STAY IN TOUCH
Sign up for FantasyData's newsletter and get awesome content sent to your inbox.
We'll never share your email address and you can opt out at any time, we promise.
---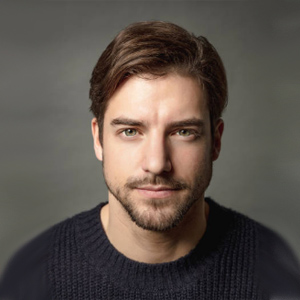 Matthew is a long time fantasy football and dynasty football fan. He lives in Las Vegas and grew up rooting for the Raiders. The team moving to his hometown was very exciting news. Matthews is married and has two young boys.