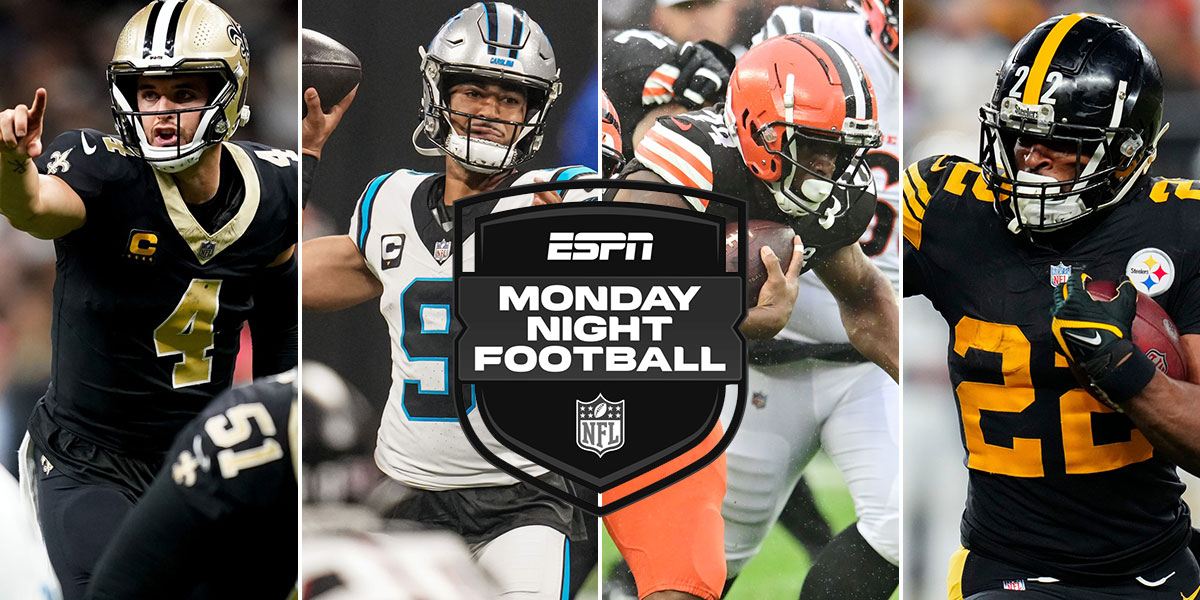 Monday Night Football Week 2 Double Header Preview
---
Monday Night Football Week 2 Double Header
New Orleans Saints (1-0) vs. Carolina Panthers (0-1)
Spread: Saints -3
Over/ Under: 39.5
Breakdown
The first game of the Monday Night Football doubleheader pits two NFC South rivals against each other in what is shaping up to be a competitive division. The big off-season story with both of these teams was the addition of new starting quarterbacks. The Saints went out and got veteran signal-caller Derek Carr, while the Panthers are rebuilding around rookie first-overall pick Bryce Young. The Saints have talent all over the field, but getting second-year wide receiver Chris Olave a more complete passer, could be the key to unlocking this offense. Olave has the skill set to be a top receiver in this league and could be in for a breakout sophomore season. The Saints, run game is spearheaded by Jamaal Williams for the first three weeks, until Alvin Kamara is back from suspension in week four. The Saints still have Michael Thomas, and now the speedster Rashid Shaheed is coming off a good week 1, which saw him score and rack up 89 receiving yards.
The Panthers offense may not stack up with the Saints', but this offense is on the come-up led by Bryce Young. Young did not have a great debut in week 1 and the Saints defense turned over Tannehill 3 times in week 1, so Young has his work cut out for him. Running back Miles Sanders will need to be effective to open the passing attack. Veteran receiver Adam Thielen is the leader of the receiver room but, look for rookie Jonathan Mingo to carve out a bigger role as the season progresses.
Keys to Victory
Saints: Run the Ball more effectively. In last week's game, Derek Carr threw for over 300 yards and the Saints only beat the Titans 16-15. A big reason why the game was so close was because the offense only ran for 69 yards, not nice. Jamaal Williams will be the lead back and he is a great goal line back but the Saints need a change of pace back. Look for rookie Kendre Miller to make his debut. He is questionable but the Saints selected Miller in the 3rd round of the 2023 draft so look for him to be involved.
Panthers: Make Bryce Young's life easy in the passing game. The Saints have a very good defense so this will be tough, but keeping Young comfortable in the pocket will be a key to winning this game. Get Sanders and Chuba Hubbard involved in both the pass and rush attack. Keeping passes close to the line of scrimmage and managing the tough throws for Young is how the Panthers run an effective offense.
Prop Bet Pick
Jamaal Williams Anytime touchdown scorer (+125)
All Williams did last season was put the ball in the endzone. He scored 17 rush touchdowns for the Lions. I think the Saints win this game on the road and Williams scores to put the game away.
DFS Picks (Using Fanduel's salary)
Saints Offense: Rashid Shaheed ($6,200) Shaheed was heavily involved in the week 1 offense and I don't see why that would stop. The speedster only needs one target to make a difference in the game with a deep catch. He even saw 2 rushing attempts. A very exciting player with a very reasonable salary cost to put in your lineup.
Panthers Offense: Hayden Hurst ($6,000) Hurst seemed to be one of Young's favorite targets last week and caught the only touchdown he threw. The Panthers receiving core isn't the strongest and Hurst showed in week 1 he can get the job done.
Cleveland Browns (1-0) vs. Pittsburgh Steelers (0-1)
Spread: Browns -2.5
Over/Under: 38.5
Breakdown
The Browns are coming off of a very impressive win where they handled the Bengals 24-3, holding Burrow to only 82 passing yards. The Browns will have Deshaun Watson under center, who is trying to bounce back after a season of not meeting expectations. Watson had a solid week 1 with 154 pass yards and 1 touchdown while adding 45 rush yards and another score. The engine that runs this offense is Nick Chubb. One of, if not the best, pure runner in the NFL. Chubb is coming off a great game where he ran for over 100 yards and brought in 4 receptions for 21 yards. Amari Cooper is most likely missing this game with a groin injury so look for Elijah Moore to take a step up in this contest.
The Steelers are coming off of a tough week 1 defeat to the 49ers 30-7. The Steelers got down early and were forced to throw most of the game, Pickett attempted 46 passes compared to Najee Harris and Jaylen Warren only having 9 carries combined. Getting the halfbacks more involved will be pivotal to the success of the Steelers in this game and all season long. Sadly, Pittsburgh's top receiver, Diontae Johnson has a hamstring injury and will be out for a few weeks. George Pickens and Allen Robinson will be tasked with this leading the pass catchers for the next few weeks.
Keys to Victory
Browns: Stop the Run. The Browns have a great defense and that will likely be the backbone of this team all season. Myles Garrett and the defensive line will be tasked with Stopping Najee Harris all game. Stopping the run will make the Steelers have to throw more and after seeing how that went in week 1 that should be the goal.
Steelers: Stop Nick Chubb. With Amari Cooper unlikely to play in this game, the passing attack should be slightly hindered. Stopping Nick Chubb is not easy at all, but focusing on that will make Watson have to throw more, and stopping that will be more accomplishable than containing Chubb.
Prop Bet Pick
Nick Chubb Anytime Touchdown Scorer (+115)
I was shocked to see Chubb having this good of odds to score. McCaffrey torched the Steelers defense last week for 152 yards and a rushing touchdown. With Cooper most likely missing this game, the Browns will heavily lean on the run game. The Steelers have a good defense, but with Cameron Heyward out and the volume that Chubb will see, I like him to find paydirt in this game.
DFS Picks
Steelers Offense: Pat Freiermuth ($5,800) Freiermuth is one of the best young, pass-catching tight ends in the league and he will need to take a step up if the Steelers want to succeed. He saw four targets last week and brought in one of them for a touchdown.
Browns Offense: David Njoku ($5,400) I'm a sucker for a tight end in what seems to be an intense divisional matchup. A game won and lost in the trenches and Njoku should be heavily involved in the passing attack.
---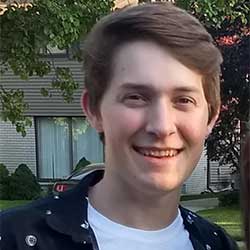 Matthew St.Pierre has always had a deep love for sports. Throughout his life, he has played and watched just about every major sport there is. With over nine years competing in fantasy leagues for football, hockey, and baseball, sports have always been a huge part of his life. Matt looks forward to building a successful career as a journalist, offering in-depth investigations and quality insights across all sports topics. Outside of sports, you'll find Matt playing video games, walking his dog, Simba, and traveling.