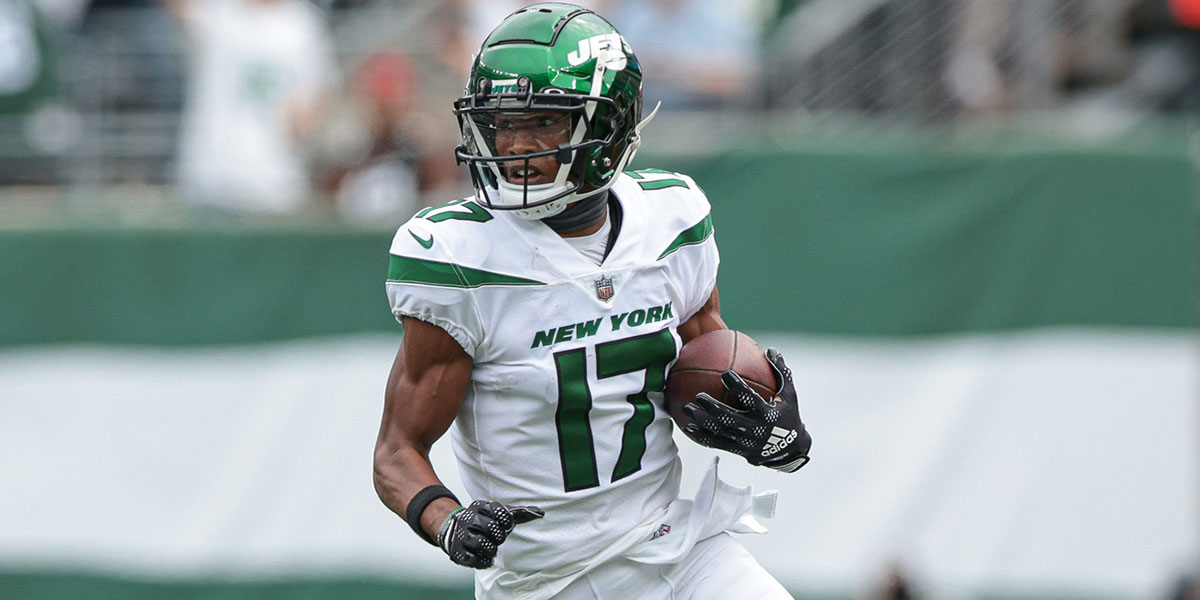 RB/WR Opportunity Breakdown For Week 13
---
RB/WR Opportunity Breakdown For Week 13
The most important thing about fantasy football is how many fantasy points a player scores. But that's not the end of the story, not by a long stretch. The peripheral statistics also tell an important story. Looking at snaps played, snap share, targets, and target share gives you a complete picture of a player's usage during football games. If a player isn't producing but they are getting snaps and opportunities, then your concerns can be tempered because they are still part of the game plan. Conversely, if they are scoring points but on minimal usage, you also might want to temper your expectations for them going forward. As a FantasyData subscriber, you have access to several tools, including statistics, advanced metrics, and efficiency metrics, to help you navigate the fantasy football map.
Quick Links
Running Backs
A week after James Cook looked like he was forcing his way into some usage the Bills regressed to the mean and it was Devin Singletary back as the undisputed RB1 for them in Week 12's win over the Lions. Though Cooks played on just two fewer snaps than the week prior, that was still a drop from a 24.6% snap share in Week 11 to an 18.2% share this week. Cooks' rushing workload also dropped as he only had two rushing attempts for an 11.76% share of running back rushing attempts. Not only did Singletary and Josh Allen have more rushing attempts than Cooks, but wide receiver Isaiah McKenzie matched his two rushing attempts. On the bright side, Cooks did dominate targets out of the backfield with an 83% running back target share (5 of 6), though he was only able to convert two of those targets into receptions into 14 receiving yards, and is still comfortably ahead of Nyheim Hines in the pecking order.
The New York Jets quarterback wasn't the only position that saw some upheaval this week. James Robinson was a healthy scratch, which would lead you to presume that Michael Carter, or maybe even Ty Johnson would have a strong week. But Carter was unable to produce as early in the game he was splitting rushing attempts with Zonovan Knight, and then left the game early due to an ankle sprain. Even if Carter doesn't miss anytime the Jets running back room is a messy one. Knight ended up leading the backfield in both rushing attempts (by a wide margin), and in targets. One thing can be said with certainty, Mike White likes throwing to his running backs. Last year he hyper-targeted both Carter and Johnson in the games he started and on Sunday he targeted a running back on 24.13% of pass attempts, so that trend continued. If Carter is unable to go next week both Knight and Johnson could have value as flex plays, with Knight being the preferred option.
#Jets Week 12 RB Usage

- Zonovan Knight: 49% snaps, 14 carries, 3 targets (103 yards)
- Michael Carter: 28% snaps, 6 carries, 2 targets (36 yards)
- Ty Johnson: 15% snaps, 5 carries, 2 targets (78 yds)

Carter was banged up, will have to monitor - but Knight is worth picking up

— Michael F. Florio (@MichaelFFlorio) November 27, 2022
Sometimes no matter how much you pour over the data from these games you are still at the mercy of the gods. A week after Antonio Gibson seemingly passed Brian Robinson Jr. on the depth chart, setting season highs in snaps share, playing on 67.6% of offensive plays, and capturing a higher share of the running back rushing share (54% to 46%) for the first time since Robinson was activated in Week 5, Gibson fell back to second fiddle this week against the Falcons. Robinson captured 58% of the running back rushing share, with 18 attempts on the day, while Gibson saw just 9 attempts (29%) and Gibson also saw Jonathan Williams (4 attempts) cut into his workload. As much of a concern as it was for Gibson to cede rushing work, he also ceded targets and Robinson matched his 3 targets on the day. Robinson won the opportunity share battle on the day 56% to 32%, and the pendulum has swung back in his direction.
Receiving Options
The insertion of Mike White thankfully didn't just impact the Jets running backs, it also seemed to reinvigorate the passing offense in general and Garrett Wilson specifically. Wilson saw just 3 targets in what may be Zach Wilson's final start for a good long while capturing a minuscule 13.6% target share in Week 11. With White under center, Wilson saw a team-leading 8 targets on his way to a 28.5% target share on the day. You can't guarantee fantasy success but with that type of volume you can expect a player of Wilson's caliber to produce, and he did so on Sunday with 5 receptions for 95 yards, including two touchdowns. Elijah Moore didn't see the same type of volume, even if he did end up having a productive day for fantasy. His snap share plummeted with the return of Corey Davis to the lineup, with Moore playing on just 34.9% of snaps a week after playing on 54% of snaps. While Moore scored 14.4 fantasy points on the day, he did so on just two targets capturing a 7.1% target share this week. Moore saw fewer targets than not just Wilson, he was also out-targeted by Zonovan Knight, Tyler Conklin, C.J. Uzomah, and Davis. No wide receiver can remain fantasy relevant with such paltry volume and Moore is best left on your benches unless there is a dramatic shift in targets in New York.
There are 11 receivers who've secured a 30% or higher target share over the past their past three games. Just making that cut is Chris Godwin who's seen exactly 30% of Tampa Bay targets with 31 targets in the Buccaneer's past three games. This has helped Godwin creep past the 20% mark (at the low end of a good target share), and he now sits at 21.5% on the season. Godwin's spike it targets has paid off in fantasy as he's set season highs in fantasy points in consecutive games with 19.1 fantasy points in Week 10 against Seattle, and then 29 points against Cleveland in Week 12 (the Buccaneers were on a bye in Week 11). Godwin is currently averaging 14.2 PPG, which would be his lowest seasonal average since his 2018 year, but with his target spike, and snaps increasing, he played on a season-high 95.7% of offensive snaps this past week, there's every reason to believe Godwin will continue to see an increase in fantasy scoring.
Prior to Week 12, Kliff Kingsbury noted that Marquise Brown would be on a "pitch count" in his first game back from the IR. Brown proceeded to play on 97% of offensive snaps, and his 64 snaps played matched James Conner for second most snaps played behind Kyler Murray who played on all 67 of the Cardinals' snaps on Sunday. Brown not only played a ton of snaps he also lead the Cardinals with 8 targets, besting DeAndre Hopkins' 6 targets, and his 27% target share was right in line with his seasonal 26.3% target share. Though his yards per target and yards per reception were season lows, it's likely both should increase when Rondale Moore/Greg Dortch return to the roster, and Brown isn't forced to play so many snaps out of the slot as he did this past week. Though he only scored 10.6 fantasy points in his return, all the peripherals bode well for Brown's fantasy prospects going forward.
Brown played on 97% of snaps Sunday. Imagine if he wasn't on a pitch count! https://t.co/NIXaXmilPp

— (((Shane says))) (@ShaneIsTheWorst) November 29, 2022
Diontae Johnson has been a disappointment all season averaging just 10.1 PPG, and nothing changed on Monday night. Despite leading the Steelers with 8 targets, Johnson was only able to produce 9.9 fantasy points for the week. Despite an almost elite 25% target share on the season Johnson has failed to exceed double-digit fantasy points in six of 11 games this year, and even though he leads the Steelers with a 19.6% target share over the past three weeks he's only been able to average 8.8 PPG. In contrast to Johnson, George Pickens has made the most of his targets this year. Pickens is averaging 9.9 PPG this year, just 0.2 points per game behind Johnson despite only capturing a 16% share thus far. That target share discrepancy has closed over the last three weeks with Pickens seeing a 17.4% target share, and Pickens has made the most of the targets averaging 14.5 PPG during that span. Pickens' ascension to the WR1 role in Pittsburgh is in full bloom, and he is beginning to look undervalued as Fantasydata's 23rd-ranked wide receiver in dynasty formats.
STAY IN TOUCH
Sign up for FantasyData's newsletter and get awesome content sent to your inbox.
We'll never share your email address and you can opt out at any time, we promise.
---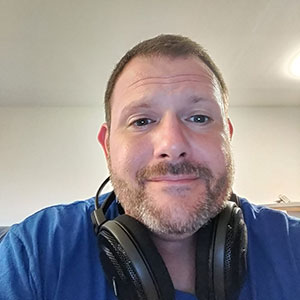 Shane Manila is currently a writer for Dynasty League Football, co-host of the Dynasty Trades HQ podcast, Manic and Chill (DLF YouTube), and Dynasty Intervention. Don't let all the dynasty talk fool you though, Shane loves redraft (almost) as much as he does dynasty football. An FSWA member, Shane formerly contributed his redraft insights via FantasyPros.com. At its core fantasy football is a weekly game, regardless of what format you are playing, and helping you make the correct decisions every week is Shane's only goal. Well, and to entertain you. No reason you can't be informed and entertained at the same time.