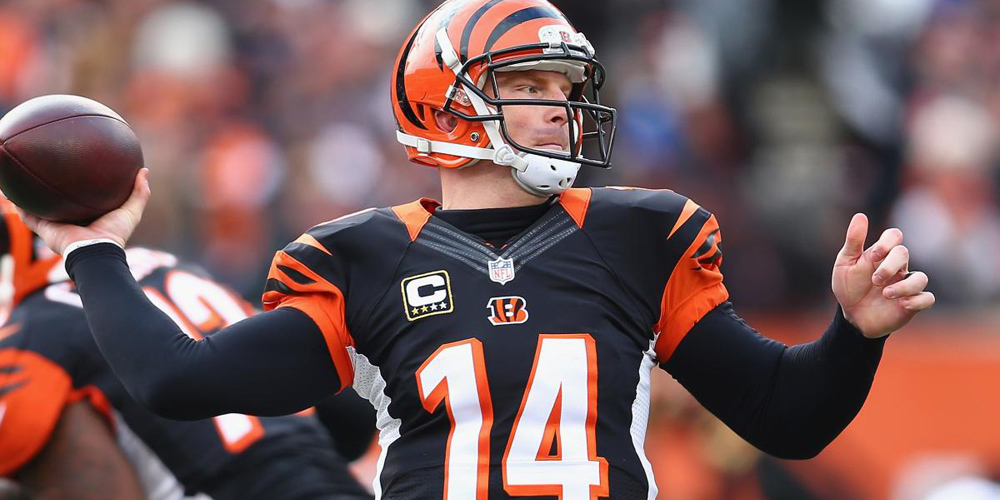 8 Fantasy Football Sleepers for Week Two
---
Before the 2019 NFL season started, I wrote about 12 Fantasy Football Sleepers going into Week 1 of the season, which included players drafted outside the top 150 by Average Draft Position (ADP). Now that Week 1 is complete, we have finally have some 2019 regular season data to look at to begin determining the landscape of NFL offenses and defenses. The first week of the season always brings with it a lot of noise that isn't predictive of what's to come, but also some signals that we don't want to ignore.
I'll be writing the Fantasy Football Sleepers article each week here at FantasyData, and now that the season is underway, the players eligible for this piece are those that are owned in under 25% of Yahoo fantasy leagues. If there's a player at 26%, maybe even 27% ownership, and I really like him as a sleeper for the week, I'm going to write about him and you can't stop me. I'll assume 0.5 PPR as the scoring format, and 12-team league size. Let's get to it.
Week 2 Quarterback Sleepers
Andy Dalton, QB, Cincinnati Bengals, 17% Owned
Andy Dalton was a top-12 fantasy quarterback for four different weeks in 2018, and the QB24 or worse on four different occasions. A thumb injury cost him the final five weeks of the season, and fantasy drafters clearly remembered the missed time and the lower-scoring games, drafting him as the QB27 in the offseason with an ADP outside the top 200. What they didn't account for was a coaching change in Cincinnati, and the effect Zac Taylor could have on this Bengals offense.
It never a great idea to wildly overrate the effect a head coach, but the Bengals passed on 62% of their offensive plays in 2018, eighth-most in the NFL. In Week 1 against the Seahawks under Taylor, the Bengals comfortably led the entire league, passing on 80% of their total plays, and while the game was within seven points, they maintained a heavy passing script at 70% That kind of passing volume can have a huge impact on a quarterback's ceiling, and Dalton finished Week 1 as the QB12 with 418 yards passing and 2 touchdowns. The Bengals' pace of play was also among the league leaders, as they operated at the sixth-fastest pace in Week 1, with 70 total offensive plays. By comparison, the Seahawks had the tenth-slowest pace of play in Week 1 and ran 49 total offensive plays.
Ultimately, it's the players on the field that are responsible for maximizing the situation they're given, and the players around Dalton did just that. John Ross had the biggest game of his career with 158 yards and 2 touchdowns, and he averaged 2.25 yards of separation on his targets, 10th-most among wide receivers. Tyler Boyd, Dalton's projected top target while A.J. Green is sidelined, caught eight of 11 targets for 60 yards with an average depth of target (aDOT) of 6.8 yards in Week 1 after averaging an aDOT of 10.1 in 2018. Dalton matches up with the San Francisco 49ers in Week 2, and while they did limit the Buccaneers to 17 points in Week 1, they were one of the worst in the league in 2018, allowing an average of 27.2 points per game. Dalton is a good bet to outperform a number of the quarterbacks ranked ahead of him in Week 2.
Marcus Mariota, QB, Tennessee Titans, 12% Owned
The 2019 season is probably the most important of Marcus Mariota's young career. He enters the final year of his rookie contract after injury and underperformance have kept him from living up to his first-round pedigree. He started 2019 as well as fantasy investors could have hoped for, finishing as the QB9 with 248 passing yards and three touchdowns against a Browns defense that was projected by many to be one of the best in the league.
While Mariota's completion percentage wasn't great at 58.3%, his efficiency metrics tell a different story. Mariota had a True Passer Rating (a quarterback rating that factors out unpressured throwaways and dropped passes) of 141.7, fifth-highest for the week, as well as an accuracy rating of 7.3, tied for ninth-best. Mariota also added 24 rushing yards to his total, which when he's healthy is a somewhat underrated aspect of his game, as he's rushed for over 300 yards and two-plus touchdowns in each of his past three seasons.
Week 2 brings the Indianapolis Colts to Tennessee, with a talented defense that nevertheless allowed the Chargers to score 30 points in Week 1. Rookie wide receiver A.J. Brown certainly looked the part of a number one, with 100 receiving yards on just four targets. Corey Davis was a fantasy dud with zero yards on three targets, but if he can bounce back and improve, Mariota has a strong trio in Brown, Humphries, and Davis. Delanie Walker returned with a bang, catching five of his six targets for 55 yards and two touchdowns. If you've owned Marcus Mariota, you've been burned by Marcus Mariota, but don't let that steer you away from what should be a solid start at home against the Colts.
Week 2 Running Back Sleepers
Mike Davis, RB, Chicago Bears, 15% Owned
Full transparency: Mike Davis was an early-offseason bestball target of mine, with the logic that his role on a rush-heavy offense behind an excellent offensive line was bound to return value, and the Bears wouldn't draft a running back with their first pick in the draft after trading away their first or second-round selections. Of course, the Bears did just that and drafted one of the better running back prospects in the class in David Montgomery. The running back king is dead, all hail the running back king; such is life in the NFL. Then, Week 1 of the season happened, and Mike Davis was in for 41 of the Bears' 60 offensive snaps, while Montgomery only saw 28 snaps. Tarik Cohen lined up in the slot or out wide on 47 of his 51 offensive snaps, operating essentially as a slot receiver. Meanwhile, Davis was targeted seven times out of the backfield, catching six passes, albeit for only 16 yards.
David Montgomery will almost certainly see increased usage as the season rolls along, but Davis' snap share makes him an interesting prospect against a Denver Broncos defense that allowed 96 rushing yards and two touchdowns to Oakland's running backs in Week 1. Chicago will face off against linebackers Josey Jewell and Todd Davis on most run plays, which is a fairly neutral matchup. Davis is returning for his first game of the season from a preseason calf injury, and Jewell is a sophomore linebacker who appears to be stronger defending the run than in coverage. The Broncos only managed 16 points against an Oakland defense that was one of the worst in the NFL in 2018, and if the Bears can take an early lead, the game script would support a heavier volume of rushing attempts by Chicago than their 15 total in Week 1.
Rex Burkhead, RB, New England Patriots, 12% Owned
Rex Burkhead is another running back whose demise-related reports seem to have been premature. Sony Michel is the lead back in the Patriots offense, and it's extremely unlikely we will see him post more attempts than yardage again this season as we did in Week 1. Even so, if Burkhead can finally avoid the injury bug, he appears to have a decent role in this Patriots offense. Burkhead's versatility is what makes him intriguing to the Patriots and therefore fantasy owners, as his presence on the field does nothing to tip off what the offensive playcall will be. Burkhead played 20 snaps lined up in the backfield in Week 1, and lined up in the slot or out wide for 12 additional snaps. Burkhead was targeted eight times giving him a target rate (targets per snap played) of 25%, the highest rate of any receiver in New England. He turned in 44 rushing yards and 41 receiving yards on five receptions, finishing as the RB20 in 0.5 PPR formats.
Part of Sony Michel's projected 2019 upside was the assumption that he would be more heavily implemented into the passing game, but until it actually happens, it's hard to bet on it. Additionally, James White has been expected to dominate receiving work out of the backfield, but we saw a pretty even split between him and Burkhead in Week 1. New England travels to Miami in Week 2 in what is usually a trap game for them, but it's extremely difficult to forecast anything but a lopsided win in this one. Miami was just thoroughly dominated by the Ravens on the ground and in the air, and the Patriots just laid 33 points on an ascending Steelers defense, and now they've added Antonio Brown to their offensive weaponry. Burkhead will be part of New England potentially building an early lead, and over the final five games of the 2018 season, after Burkhead returned from injury, he earned 8.9 fantasy points from red zone touches to James White's 9.8. If the Patriots do establish a sizable lead in the first half, Burkhead is also likely to see a healthy complement of snaps alongside Sony Michel.
Week 2 Wide Receiver Sleepers
A.J. Brown, WR, Tennessee Titans, 23% Owned
A.J. Brown was considered by many to be the best wide receiver prospect coming out of the 2019 NFL draft, but when he landed in Tennessee, many fantasy players did the dusting-off-the-hands gesture and walked away. If you present me with a choice between talent and opportunity, I'll take the opportunity every time in fantasy, but sometimes an abundance of the former forces the latter into existence. A.J. Brown's Week 1 performance opened a lot of eyes, and hopefully, one pair belongs to Titans offensive coordinator Arthur Smith. Brown turned just four targets into three receptions for an even 100 yards receiving.
Brown will face off against the Indianapolis Colts on Sunday, and he'll draw primary coverage from rookie cornerback Rock Ya-Sin. Ya-Sin allowed all three targets into his coverage to be completed in Week 1, which included a 28-yard touchdown. Brown's wide receiver teammates project to face more accomplished cornerbacks in Kenny Moore and Pierre Desir, and if Brown can continue to create the kind of separation we saw last week, he should draw some high-value targets. Brown will need the Titans to increase his snap share to achieve the WR1 status he's capable of, as he only lined up for 43% of the Titans snaps in Week 1, but the bet here is that the Titans will watch the film at least bump Brown above Tajae Sharp in the pecking order. Brown averaged half a point per snap in PPR formats last week, and even a modest increase should see him best his WR35 finish in Week 1.
Chris Conley, WR, Jacksonville Jaguars, 4% Owned
Chris Conley received minimal hype this past offseason, often going undrafted in even larger fantasy leagues, while teammate Dede Westbrook received plenty of fantasy love (including from yours truly). Part of the perceived value in Westbrook was due to Nick Foles tendency to target slot receivers, as well as Westbrook's Yards After the Catch (YAC) proficiency. Unfortunately, Week 1 saw Nick Foles succumb to a shoulder injury that will sideline him through at least Week 11. Enter quarterback Gardner Minshew. He stepped in and impressed against the Chiefs, and while Westbrook commanded the most of his wide receiver targets with five, Conley was next with four, and he was far more efficient with them. In fact, 68 of Conley's 97 total yards came from Minshew's throws, along with his touchdown.
Minshew spread the ball around effectively, and D.J. Chark put up the most eye-popping stat line along with an absurd aDOT of 26.5, but the Jaguars' Week 2 matchup could tilt in Conley's favor. Conley moved around the offensive formation regularly last week, but with D.J. Chark seeing almost half his snaps lined up to the right, and Westbrook lining up in the slot almost 90% of the time, Conley is likely to see plenty of time to the left side of the formation, meaning primary coverage from cornerback Bradley Roby. Roby allowed five of the six targets in his coverage to be caught for 53 yards and a touchdown. Meanwhile, Jonathan Joseph will be primarily covering Chark, with his 4.31 speed that can meet or exceed Chark's, and Joseph was PFF's 16th-highest-graded cornerback in coverage in 2018. If Minshew continues to effectively find the open man, Conley should reap the benefits on Sunday.
Week 2 Tight End Sleepers
Vernon Davis, TE, Washington Redskins, 22% Owned
Vernon Davis has done this before. Stepping in for an injured Jordan Reed has become a sizable portion of his resume, and despite playing in his 15th season at age 35, Davis continues to be ready to answer the call. Davis turned 7 targets into 4 catches for 59 yards and a touchdown, which was truly a thing of beauty. Davis Lined up for 82% of Washington's offensive snaps, and finished the day as the TE5. Despite this, he remains under 22% owned in Yahoo league post-waivers, and Jordan Reed won't be suiting up against the Cowboys on Sunday.
Speaking of Washington's matchup with the Cowboys, this Dallas team just allowed 124 yards and a touchdown to the Giants tight ends, fourth-most of Week 1. This wasn't really a new development either, as they allowed 875 yards to the position in 2018, 12th-most, and seven touchdowns, tied for sixth-most. Quarterback Case Keenum had more success than most expected, myself included, and only Chris Thompson received more of Keenum's targets than Davis. Only eight tight ends saw more targets in Week 1, and they're all owned and started at much higher percentages than Davis. If you're a Jordan Reed or Hunter Henry owner, Davis could be the solution to your Week 2 tight end woes.
Noah Fant, TE, Denver Broncos, 11% Owned
In most cases, I'm not clamoring to pick up anyone that Joe Flacco is throwing to. He was fine against the Raiders defense in Week 1, throwing for 268 yards and a touchdown with no interceptions. One thing to like about Joe Flacco is that he likes targeting his tight ends. He really, really likes to target tight ends. Week 1 saw wide receivers catch the vast majority of his throws, but he did manage to target rookie tight end Noah Fant five times. Perhaps more encouraging is the fact that Noah Fant stepped in on 81% of the Broncos offensive plays. Fant is an athletic marvel who will experience his share of rookie struggles, but could break out in the right matchups.
The Broncos face the Chicago Bears in Week 2, who should present a far more difficult overall challenge defensively than the Raiders did last Sunday. What makes this matchup enticing is that the Bears played Green Bay in Week 1, and allowed 72 yards and a touchdown to their tight ends, and the Packers aren't exactly known for their heavy tight end usage. Chicago's opposing quarterbacks see the talented cornerback trio of Prince Amukamara, Buster Skrine, and Kyle Fuller covering their wide receivers, so it's completely understandable that they would want to look elsewhere for options. It may be hard to find soft spots in the Bears defense, but matching up a tight end with either Danny Trevathan or Roquan Smith at linebacker is a decent bet. Fant enters this contest as the fantasy TE24, and if the Chicago defense again effectively funnels the opposing passing offense to the tight end, Fant has the ability to take advantage.
STAY IN TOUCH
Sign up for FantasyData's newsletter and get awesome content sent to your inbox.
We'll never share your email address and you can opt out at any time, we promise.
---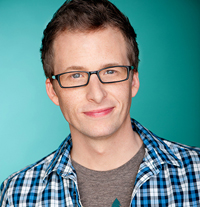 I'm just a guy who was born in Massachusetts and went to college in Minnesota (Macalester College) and moved to New York and then went to grad school in San Francisco (The American Conservatory Theater) before moving back to New York and finally to Los Angeles. I began playing fantasy football in a single league in 2001, which quickly grew into multiple leagues and has continued into just about every form that fantasy football takes today (no developmental leagues yet). My strong opinions are loosely held, always trying to get better.