Fantasy Impact: Hayden Hurst shipped to Atlanta
---
Hayden Hurst Traded to Falcons
In one of the most action-packed days that we've ever seen in an NFL off-season, players were being dealt like candy left and right. While the bigger names of DeAndre Hopkins, Stefon Diggs, and David Johnson are surely going to garner the most attention, there were a handful of lesser-known transactions that could end up having a significant impact, one of them being Hayden Hurst.
Trade Recap
In a move to try and supplement the loss of Pro-Bowl TE Austin Hooper, the Falcons flipped a pair of picks for Hurst, outlined below:
Trade terms.

🏈Atlanta gets: Tight end Hayden Hurst and Ravens' 2020 4th-round pick.

🏈Baltimore gets: Falcons' 2020 2nd-round pick and Falcons 2020 5th-round pick.

As it turns out, the Falcons' fifth-round pick already has been sent to Jacksonville for Calais Campbell.

— Adam Schefter (@AdamSchefter) March 16, 2020
Why does this trade make sense? In order to get this answer, we have to look at it from two different perspectives; that of the Ravens, and that of the Falcons.
From the Ravens' perspective, Hurst was merely an insurance piece behind their tight end of the future, Mark Andrews. While Andrews had some durability concerns throughout the 2019 season, he was by far the best receiver on the team in 2019 while occupying 24.34% of the targets in the passing game. Being able to flip their third-string tight end for a pair of picks, while keeping their star in Andrews and also keeping 2nd stringer Nick Boyle was a move with little downside for a team that should continue to dominate the AFC.
As far as the Falcons, saying that the loss of Austin Hooper will be impactful would be an understatement. While Calvin Ridley and Julio Jones each missed their share of games with injuries, Hooper was able to step up as a top-option in a pass-heavy offense. With this loss, they needed a TE who can fit in seamlessly and establish themselves as a primary red-zone threat, which is exactly what they see in Hurst, who was a 1st round pick in the 2018 draft.
Fantasy Impact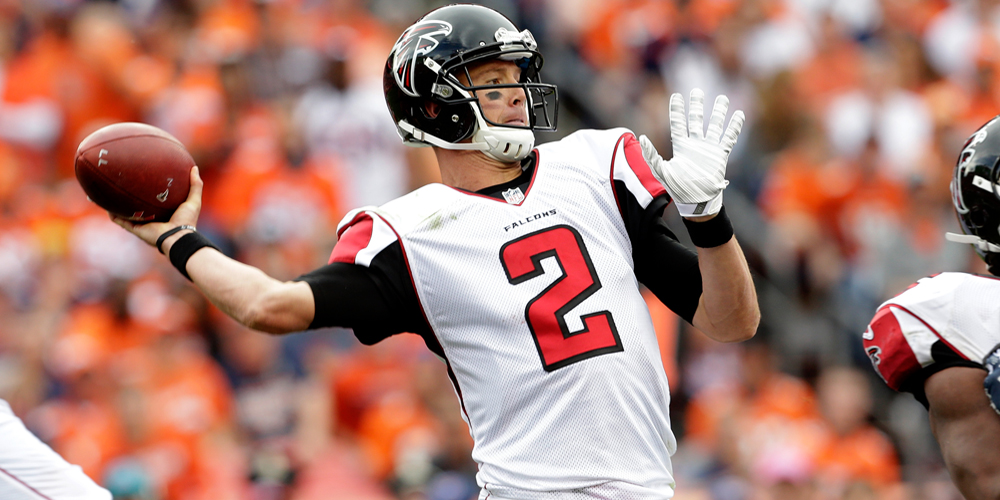 Dissecting this trade a little deeper, this could have significant fantasy implications for Hurst, as he transitions from playing with Lamar Jackson, who with no discredit to him, ranked 26th in passing attempts in the NFL last season, to Matt Ryan, who ranked 3rd. The sheer shift in potential volume alone could give Hurst a safer floor than he's experienced in his two NFL seasons to date.
The question, however, is what will Hayden Hurst be able to do with a potential uptick in volume? Austin Hooper established himself in this Falcons' offense last season with a receiving grade of 80.5 (per PFF) last season en route to his second Pro Bowl bid. While this may seem like a tough act to follow, Hurst was able to post a receiving grade of 77.3 last season in his limited opportunity, showing that he should be able to fill the void.
Hurst was able to post this grade on a mere 39 targets in 2019 (30 receptions, 9.4% target share), turning them into 349 receiving yards (11.6 yards per catch) and a pair of touchdowns. His 11.6 yards per reception mark also topped Hooper's mark of 10.5 yards per reception in 2019.
I am not here to say that Hurst will match, or even top Hooper's elite 2019 season, but the potential is certainly there given the fact that there are now 15.54% of the targets in Atlanta vacated by Hooper. On top of that, Hooper garnered 21.13% of the target share in the red-zone, showing the tendency to rely on TEs inside the 20-yard line in this offense.
Closing Thoughts
With Hurst almost a shoo-in to receive exponential more work in 2020 than he did in his 2019 season, it'll be interesting to see if he can maintain the elite level of efficiency that he saw in 2019, where he failed to drop a single pass in 39 targets, while also averaging over 11 yards per catch. His above-average pass-protection should help keep him on the field and given the expanded opportunity.
Assuming that Atlanta remains a pass-heavy offense that continues to heavily-incorporate their TE in their red-zone schemes, it would be appropriate to approach Hurst as a top-15 tight end entering the 2020 fantasy season, with the potential to slide into the 5-9 range of the top-10.
My bold prediction: 67 receptions, 730 receiving yards, 7 touchdowns, finishes as the TE8 in 2020
STAY IN TOUCH
Sign up for FantasyData's newsletter and get awesome content sent to your inbox.
We'll never share your email address and you can opt out at any time, we promise.
---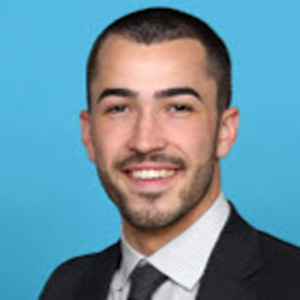 Joe Metz is a fantasy sports fanatic who has been playing in fantasy football and baseball leagues for the last 9 years. He gravitated towards the Daily Fantasy side of the industry when he was in college and has spent the better part of the last 5 years writing for various DFS sites. The same analytical approach that he uses for his DFS research has propelled him to year-over-year success on the season-long side as well. He works for the Milwaukee Bucks sales team by day, aligning his fandom not only with the Bucks, but the Brewers and Packers as well.