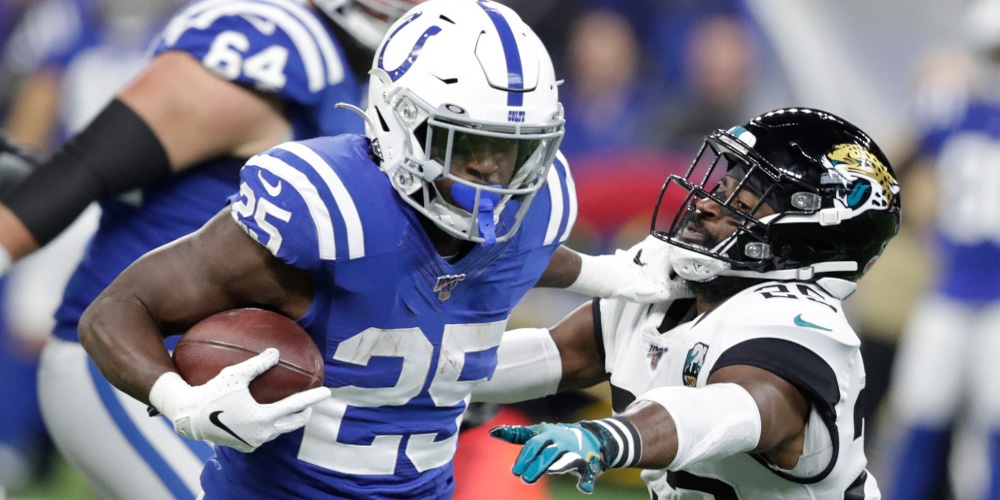 Is Marlon Mack This Year's Fantasy Football Steal?
---
In fantasy football one of the most important aspects to building a strong team is the middle of the fantasy draft. After you pick your studs in the beginning, the real sleuth work comes with finding the diamonds in the rough from rounds 7-12. In this portion, you are usually looking for that break out wide receiver, or up and coming running back that has the ability to steal the show. However, this year you have a few options of starting running backs in the mid-rounds that are being depreciated. None more important than Indianapolis Colts running back, Marlon Mack.
Marlon Mack's ADP is 8.04 (in PPR format), but he finished as RB22 last year despite missing two games. Even with rookie Jonathan Taylor and Nyheim Hines on the team, his draft value can be view as a bargain. I believe Marlon Mack can be the catalyst to a strong start to the season giving your team the chance to start the first 4-6 weeks of the NFL season with a positive record.
Unusual Circumstances
Let's start with the elephant in the room, Coronavirus. This season will be affected by this pandemic, in fact, it already has. There were no team mini-camps this spring which are always a great way to get rookies acclimated with teammates and the team facility. This setback is small, but it's already putting this year's crop of rookies behind previous years. Teams will be also forced to change their patterns of training. There will most likely be fewer preseason games, less in-person training, and possibly other changes to how a coach prefers to bring his players on board. This means the coach (Frank Reich) is going to rely on who he can trust on the field. He will use players that know how to properly run his offense and pass protect. This means that veterans, such as Marlon Mack, will have an edge over Jonathan Taylor to start the season. Taylor will be still be used, but in important situations, the ball will be in the hands of a veteran that has already earned the coach's trust.
The next step is to look at the players around the running back, especially the offensive line. According to Pro Football Focus, the Indianapolis Colts had the NFL's third-best offensive line in 2019. Also, all five starters played over 1,000 snaps on the season. As the old saying goes, "the best ability is availability." 2019 was the first year since 2000 that the Colts fielded the same five offensive linemen for all 16 games.
At the end of 2019, the Colts landed as the seventh overall rushing attack averaging 133.1 yards per game -- just 1.5 fewer rushing yards per game than the fifth-place Dallas Cowboys. In total, The Colts ran the ball 471 times for 2,130 (4.5 avg) and 17 touchdowns. They also ranked fifth in carries in the NFL with 29.4 a game. All these stats are important because the more chances your back gets the more chances he can put points on the board (simple math really but you still have to say it for everyone).
Now the Indianapolis Colts went out and signed Philip Rivers, so some people are going to say "Well, they will become a passing team now." Nothing could be further from the truth as Rivers, although he has in the past worked with Frank Reich, is with a whole new cast of characters in an offseason where Corona is severely limiting their ability to build connection. This will also force teams to lean towards the ground game to move the ball until the team's unity can be in place.
Finally, we can break down the player, the starting running back for the Colts, Marlon Mack. Last year was the first time he hit 1,000 yards in his career. He also finished the year with 247 rushing attempts and eight touchdowns in only 14 games. Also, according to Michael Florio (@MichaelFFlorio), Marlon Mack was 6th in the league with 50+ runs of 15+ MPH last year. The only running backs ahead of him on this list were Dalvin Cook, Aaron Jones, and Christian McCaffrey.
Players with 50+ runs of 15+ MPH in 2019:
Lamar Jackson, 93
Dalvin Cook, 73
Kyler Murray, 62
Aaron Jones, 53
Christian McCaffrey, 52
Marlon Mack, 51
Chris Carson, 50

— Michael Florio (@MichaelFFlorio) June 25, 2020
Mack was trusted by Reich in this offense often, he moved the chains and earned the 5th most first downs in 2019.
Top 5 RB's with the Most First Downs
Ezekiel Elliott (78)
Chris Carson (75)
Derrick Henry (73)
Lamar Jackson (71)
Marlon Mack (67)
Conclusion
In terms of fantasy investment, rookies this season seem more high-risk than usual to me. Jonathan Taylor's ADP is 4.01 in PPR formats. As high as his talent potential can be in the NFL, due to Coronavirus and the uncertainty of this season, I believe you should lean towards a player such as Marlon Mack in the mid-rounds. I feel Taylor is a gamble in the fourth round. Mack is a talented RB who already has a full understanding of this offense and can survive the unpredictable offseason we will have ahead of us. A pick like Mack at his ADP can land you a starting running back that is tied to one of the best offensive lines in the NFL that is also paired with a new quarterback who will have to rely on these factors as he gets settled into the offense. This one pick could help build your RB2/Flex position, especially within the first 6-8 weeks of the NFL season.
STAY IN TOUCH
Sign up for FantasyData's newsletter and get awesome content sent to your inbox.
We'll never share your email address and you can opt out at any time, we promise.
---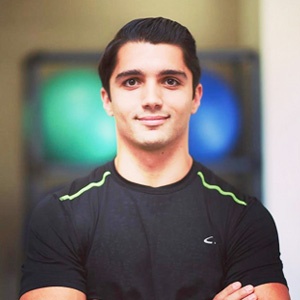 Former minor league soccer player/winner of TKO. Avid Philadelphia Eagles fan, Philadelphia born and raised, who also named their mascot (Swoop) for the team. Huge fantasy football fanatic who is all about the stats and ready to debate any topic. I have written for major publications within the sports and fitness world. Things I will debate until my last breath: Superman is the best superhero, Tim Tebow would have been a sustainable QB if he went to the Jacksonville Jaguars, and pineapples dont belong on pizza.