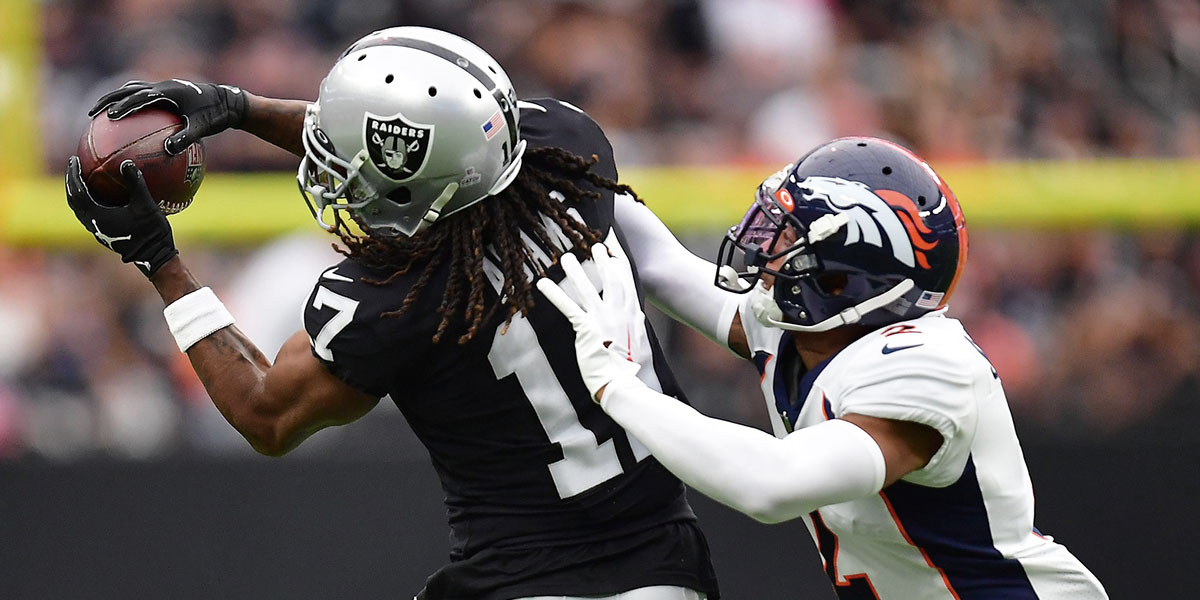 RB/WR Opportunity Breakdown For Week 12
---
RB/WR Opportunity Breakdown For Week 12
The most important thing about fantasy football is how many fantasy points a player scores. But that's not the end of the story, not by a long stretch. The peripheral statistics also tell an important story. Looking at snaps played, snap share, targets, and target share gives you a complete picture of a player's usage during football games. If a player isn't producing but they are getting snaps and opportunities, then your concerns can be tempered because they are still part of the game plan. Conversely, if they are scoring points but on minimal usage, you also might want to temper your expectations for them going forward. As a FantasyData subscriber, you have access to several tools, including statistics, advanced metrics, and efficiency metrics, to help you navigate the fantasy football map.
Quick Links
Running Backs
One game into a Khalil Herbert-less existence and David

Montgomery

's arrow is pointed straight up. Montgomery's 79.7% snap share was the third highest among running backs (before Monday Night Football) this week. Sharing a backfield with Justin Fields is going to impact Montgomery's overall workload, as his 41.5% share of all rushing attempts ranked just 21st, but when accounting for only running back attempts Montgomery captured 73.9% of the work (17 of 23 attempts), easily dismissing Trestan Ebner who totaled six rushing attempts and one target on his 21.7% snap share. Montgomery split rushing attempts from within the 20 3/3 with Ebner but as the attempts got closer Montgomery pulled away with a 2/1 edge from within the 10-yard line and a 1/0 advantage from within the 5-yard line. It was a near shutout in the receiving game as well with Montgomery out targeting Ebner 4/1. With this usage, Montgomery could be a less heralded running back that helps drag you into the fantasy playoffs.
James Cook had a career day as a rusher on Sunday (an admittedly low bar, putting up 86 yards on 11 attempts which is an insanely high 7.86 yards per rushing attempt. He had a 36% running back rush share Sunday, finishing behind Devin Singletary (60%) who also ran for 86 yards but on 18 attempts, and well ahead of Nyheim Hines who had just one rushing attempt on the day. The 36% running back rushing share was his second-highest share of the rushing work this year, while his 11 rushing attempts tied his Week 2 total for most this season. Though the raw volume of targets (2) may have been lacking, it's also encouraging that Cooks out-targeted Hines (1 target), and matched Singletary (2 targets) on the day. And while Mr. Clay does make a valid point that Cook played on less than a third of offensive snaps Sunday, it should be noted that this was his second-highest snap share of the season. Meanwhile, Hines has played less than 10 snaps in back-to-back weeks and has seen back-to-back weeks of just 1 opportunity.
James Cook looked great and had 86 yards on 11 carries today...but the rookie only played 16 snaps (25.8%).

— Mike Clay (@MikeClayNFL) November 20, 2022
Opportunity is everything at the running back position. Jamaal Williams is leading the NFL with 12 rushing touchdowns, which have largely been off the back of his league-leading 20 rushing attempts from within the 5-yard line. Williams has converted nine of those attempts into touchdowns (which also leads the league), and touchdown scoring now accounts for 47% of Williams' fantasy scoring this year. Among the multiple disappointing aspects of D'Andre Swift's season (career?), is his lack of usage near the goal line, having only three rushing attempts this season from within the five-yard line. Swift averages 0.42 such attempts per game compared to 2.0 per game for Williams. Swift is also only averaging 3.85 targets per game and his opportunity share of 32% is far behind Williams's 55% share. I expect some regression in Williams's touchdown scoring but there's little reason, based on the usage patterns we've seen so far this season, to expect Swift to suddenly become an RB1.
Receiving Options
The purpose of this weekly series isn't to toot my own horn when a player pops after they're featured, but I'd be remiss if I didn't mention Treylon Burks. A week after Burks returned from injury to a healthy 56.6% snap share, and 17% target share, Burks had the best game of his rookie season against the Packers on Thursday Night Football. Though his snap share fell to 50%, his target share ballooned to 29.6%as he set career highs in targets (8), receptions (7), and receiving yards (111). Burks was highly touted as a prospect due to his yards-after-catch skills, and it was known that he would need to work on the finer details of route running, but on Thursday night he also flashed the upside he possesses downfield hauling in multiple 20+ yard receptions. Burks still has some room to go before I'll be comfortable relying on him for fantasy in 2023, let alone the rest of 2022. History has shown that rookie wide receivers that fail to reach at least 550 receiving yards, or ones that see a significant drop in their dynasty ADP from their rookie seasons to their sophomore seasons rarely turn into viable fantasy assets. Right now Burks is sitting at 264 receiving yards, and if the season ended today it's hard to see how his ADP wouldn't suffer a stark drop, but he still has seven more weeks to reverse his fortunes, and the last two weeks have a set a good precedent going forward.
Looking forward to plays like this for the #Titans from Treylon Burks for a long time pic.twitter.com/YPiuPhQtrQ

— Wes on Broadway (@TitansStats) November 18, 2022
Davante Adams is on an absolute heater right now. Over the past three weeks, he leads the league with a 39.6% target share, and his 44 targets over that span are 10 more than the next closest player (Travis Kelce). With Darren Waller and Hunter Renfrow both on the IR, it's not absurd to think that Adam's continues to see a massive target share for the rest of the year, considering that Adams has finished with a 30%+ target share the past three seasons, and is sitting on a 32% share this season. If Adams were to finish with a 32% share that would only be the second-highest of his career just behind his 33.9% share during the 2020 season. I typically preach that you should avoid acquiring wide receivers 29 years or older, but Adams' production is enough that I would completely overlook that ethos and be willing to give up significant rookie draft value (i.e. an early-mid 2023 1st-round rookie pick) if it took that to add Adams to my roster for a title run.
Joshua Palmer continued his year second-year breakout this week, hauling in eight of ten targets on his way to 106 receiving yards while adding a couple of touchdowns. Over the past three weeks, two of which both Keenan Allen and Mike Williams, and a third without Williams for all of one drive, Palmer's 26.4% target share ranks 13th highest among wide receivers. His 19.7% target share is just on the verge of very good and a marked improvement over his 7.5% target share during his rookie year. Mike Williams has a history of not being able to stay healthy, and though Keenan Allen is signed through the 2024 season, he can be cut post-June 1st next year which would save the Chargers a little more than $14 million in cap space. Palmer has become a sneaky target for me in dynasty leagues, and he's certainly worth rostering in redraft leagues as well.
It's been a blast watching Christian Watson score a touchdown on 35% of his targets the past two weeks, but Allen Lazard is still the more consistent target in the Green Bay offense. Lazard leads the Packers in target share this season with an 18% share, and despite Watson's surge the past few weeks he still sits at 11% target share for the season. The difference over the past three weeks is even more pronounced with Lazard capturing a 26.3% target share compared to Watson's 16.8% target share. Touchdowns are a less sticky stat than targets so if I'm betting on just one Green Bay receiver for the rest of this season my money is on Lazard to be the better fantasy option.
STAY IN TOUCH
Sign up for FantasyData's newsletter and get awesome content sent to your inbox.
We'll never share your email address and you can opt out at any time, we promise.
---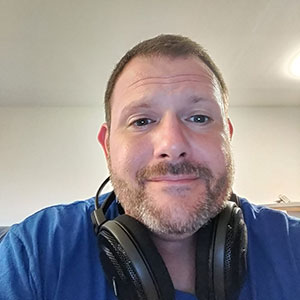 Shane Manila is currently a writer for Dynasty League Football, co-host of the Dynasty Trades HQ podcast, Manic and Chill (DLF YouTube), and Dynasty Intervention. Don't let all the dynasty talk fool you though, Shane loves redraft (almost) as much as he does dynasty football. An FSWA member, Shane formerly contributed his redraft insights via FantasyPros.com. At its core fantasy football is a weekly game, regardless of what format you are playing, and helping you make the correct decisions every week is Shane's only goal. Well, and to entertain you. No reason you can't be informed and entertained at the same time.