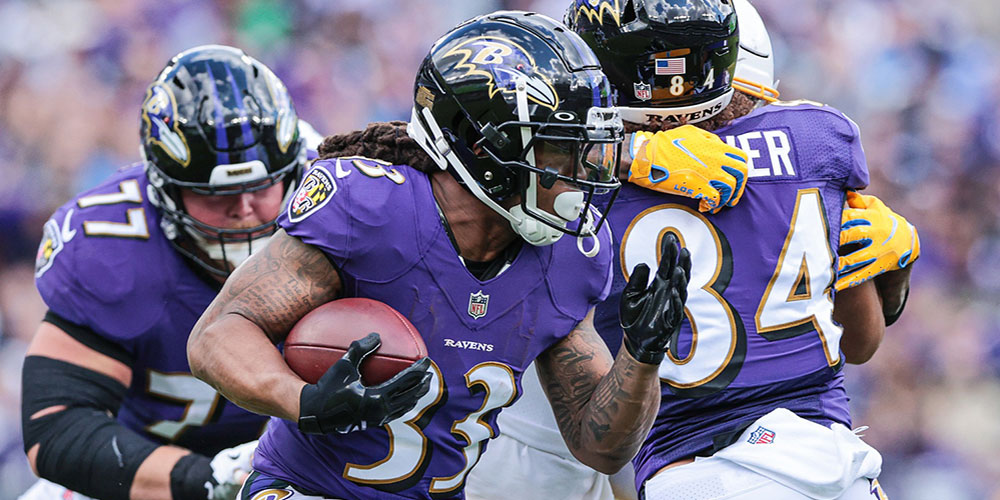 Waiver Wire Pickups Week 12
---
Waiver Wire Pickups Week 12
Every week during the fantasy football season is like a gauntlet. A majority of the season, you have to contend with bye weeks, nearly every week, you have to contend with significant injuries, but this week of the year, a new obstacle is thrown in front of us. Instead of just one game being played on Thursday, Thanksgiving brings three games, which brings about its own set of complications. Instead of players from just two teams attempting to battle through an injury to play, we have to monitor and be ready to pivot from players from six rosters. This week that means we will likely have to replace CeeDee Lamb (concussion) and Justin Fields (ribs), who were both injured Sunday, with the quick turnaround. On the bright side, just two teams Arizona Cardinals, and the Kansas City Chiefs, are on bye this week, so at least we won't be missing many players to non-injury-related days off.
QB Waiver Wire Pickups
Cam Newton
Carolina Panthers (57% Sleeper Rostership / 37.9% ESPN Rostership)
Sometimes you just get a call right. Not always, but sometimes. Last week I touted Cam Newton as the quarterback you needed to add from the waiver wire, and he paid off big-time this week. Newton's dual-threat capabilities were on full display this week, with two passing touchdowns and a rushing one as well.
Cam Newton touchdown run and celebration. pic.twitter.com/E13rLJyx0t

— Chad Ryan (@ChadwikoTWW) November 21, 2021
Despite throwing for 189 yards on the day, Newton added 46 rushing yards on ten attempts, and his 30.16 fantasy points are good enough for the QB4 entering Sunday night football. Newton may not dazzle as a passer, but he does just enough when you include his rushing upside to post top-ten scoring weeks.
RB Waiver Wire Pickups
Devonta Freeman
Baltimore Ravens (60% Sleeper Rostership / 34.7% ESPN Rostership)
With the return of Latavius Murray from I.R. this week, there was cause for concern that perhaps Devonta Freeman's workload would be threatened, but after this week's action, I think we can put those concerns away. On Sunday, Freeman set season highs in both rushing attempts (16) and targets and receptions (six). Freeman saw 22 opportunities to 12 for Murray and remains entrenched as a volume-based RB2 for the foreseeable future. Over his past six games, including an 8.8 fantasy points effort against Miami in Week 10, Freeman is averaging 14.18 fantasy points per game. He's been incredibly consistent, scoring at least 11.3 fantasy points in every game, except for that Miami game. If he is on your waiver wire, you need to pick him up immediately.
Ty Johnson
New York Jets (29% Sleeper Rostership / 18.7% ESPN Rostership)
Michael Carter was one of many players unable to finish their respective games on Sunday. Carter injured his ankle in the third quarter during the Jets loss to the Dolphins and was ruled out of the game fairly quickly. Carter is expected to miss at least two to three weeks, giving Ty Johnson a crack at the starting running back role. Johnson had already carved out a role for himself, playing on nearly 40% of offensive snaps this season. While his actual usage left something to be desired on Sunday, with just two opportunities, one rushing attempt, and one target, he had been heavily involved in the offense before this week, with at least five targets in three of the previous four games. I'm willing to bet that this week was an anomaly, Joe Flacco has never been known to utilize his running backs in the passing attack, and Zach Wilson should return against the Texans this coming Sunday. In theory, the Jets could turn to Tevin Coleman; the more likely scenario is Johnson taking over a lion's shares of backfield work.
Matt Breida
Buffalo Bills (3% Sleeper Rostership / 1.1% ESPN Rostership)
This waiver wire suggestion is for the teams that are already eying the playoffs. I'm not exactly sure what's going on in Buffalo, but Matt Breida has suddenly seen some usage after being mothballed before that. This past week that led to 67 total yards on six touches, His five rushing attempts nearly matched the combined total for Devin Singletary and Zach Moss, and his two targets gave him one fewer than Singletary's three and one more than Moss. If either Moss or Singletary were to go down with an injury, further consolidating the running back workload, Breida could become an interesting flex play.
WR Waiver Wire Pickups
Nick Westbrook-Ikhine
Tennessee Titans (2% Sleeper Rostership / 2% ESPN Rostership)
With Julio Jones already on the I.R., the Titans could ill afford to lose another receiver, but that's precisely what happened this week. A.J. Brown injured his hand in the first quarter but was able to return to the game, but he then injured his chest in the third quarter and was unable to return after that. Marcus Johnson was also injured, injuring his hamstring, which will likely cause him to miss multiple weeks. With only Chester Rogers, Dez Fitzpatrick, and Nick Westbrook-Ikhine to turn to at the receiver position, Westbrook-Ikhine had a career day, hauling in seven of eight targets for 107 yards Sunday. There's a good chance that Brown and Johnson will join Julio on the shelf next week, leaving Westbrook-Ikhine as the de facto WR1 for the Titans. Target volume alone makes him one of the more attractive waiver wire additions this week.
Van Jefferson
Los Angeles Rams (53% Sleeper Rostership / 45.4% ESPN Rostership)
With the Rams coming off a bye, there's a good chance (about 50/50) that Van Jefferson is available in your league. Before the Rams bye, Jefferson had 27 targets over the past four games, with at least six targets in each of those games and reaching seven targets in three of four games.
As a reminder, the Rams also lost Robert Woods for the season before the bye, which should allow Jefferson to at least maintain the 16.3% target share he's earned over the Rams past three games. The bye week surely allowed Odell Beckham Jr. to absorb more of the Rams playbook, and he'll likely see more than the three targets he saw in his debut against San Francisco, but the Rams offense has more than enough passing volume (13th in pass attempts), to involve both Jefferson and Beckham, and we still can't say that Beckham isn't just washed.
Cedrick Wilson
Dallas Cowboys (8% Sleeper Rostership / 1.4% ESPN Rostership)
A week after looking like the odd man out, Cedrick Wilson should suddenly find himself as the Cowboys WR2 this Thursday. Amari Cooper missed Sunday's loss to the Chiefs and will also miss this week's game against the Raiders on Thursday after being placed on the COVID/Reserve list last week. With Cooper unable to go, Wilson stepped in as the starting slot receiver Sunday and is likely to see his role even further expand this week. CeeDee Lamb suffered a concussion, making it highly unlikely that he will be able to clear concussion protocol in time to suit up on Thursday. In two of the last three games, the Cowboys were either missing Amari Cooper or Michael Gallup. Wilson has seen five targets in one of those games (Week 9) and was targeted seven targets this week. The Cowboys entered Sunday's loss averaging the 12th most pass attempts per game (36.9), and with Cooper and Lamb both out this coming week, Wilson should soak up the available targets needed to put up a WR3 scoring week.
Marquez Valdes-Scantling
Green Bay Packers (18% Sleeper Rostership / 3.2% ESPN Rostership)
Aaron Rodgers had a new favorite target this week in Marquez Valdes-Scantling. Valdes-Scantling slid into the starter role with Allen Lazard inactive with a shoulder injury and played a season-high 81% of snaps, leading the Packers with ten targets and 123 yards receiving, including one long touchdown score. Typically the Packers like to spread the wealth between MVS and Lazard when both players are active, which is not a guarantee for next week's tilt against the Rams, with Lazard unable to practice at all leading up to this week's action. The Rams would be foolish to utilize Jalen Ramsey on any receiver other than Davante Adams next week, which should allow MVS to produce another spiked week.
Just a friendly reminder since the Rams were on bye this week. Van Jefferson has seven targets in three of his last four games.

— Shane says (@ShaneIsTheWorst) November 22, 2021
TE Waiver Wire Pickups
Logan Thomas
Washington Football Team (56% Sleeper Rostership / 46% ESPN Rostership)
The time is nigh for Logan Thomas to return to his rightful role as the starting tight end for the Football Team. Thomas was designated to return from the I.R. last week but felt some soreness in his hamstring and ended up being inactive in Week 11, but is expected to be able to suit this coming week. This week's matchup finds the Football Team facing a Seahawk defense that's giving up the 11th most fantasy points per game to the tight end position. Outside of Week 4, when he was injured and unable to play past the first quarter, Thomas played on 100% of the Football Team's offensive snaps, averaged 4.6 targets per game, and scored 11.23 fantasy points per game. Few tight ends see the snap share and target volume that Thomas will, and even fewer are available on nearly half of waiver wires.
STAY IN TOUCH
Sign up for FantasyData's newsletter and get awesome content sent to your inbox.
We'll never share your email address and you can opt out at any time, we promise.
---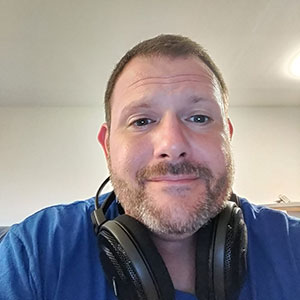 Shane Manila is currently a writer for Dynasty League Football, co-host of the Dynasty Trades HQ podcast, Manic and Chill (DLF YouTube), and Dynasty Intervention. Don't let all the dynasty talk fool you though, Shane loves redraft (almost) as much as he does dynasty football. An FSWA member, Shane formerly contributed his redraft insights via FantasyPros.com. At its core fantasy football is a weekly game, regardless of what format you are playing, and helping you make the correct decisions every week is Shane's only goal. Well, and to entertain you. No reason you can't be informed and entertained at the same time.