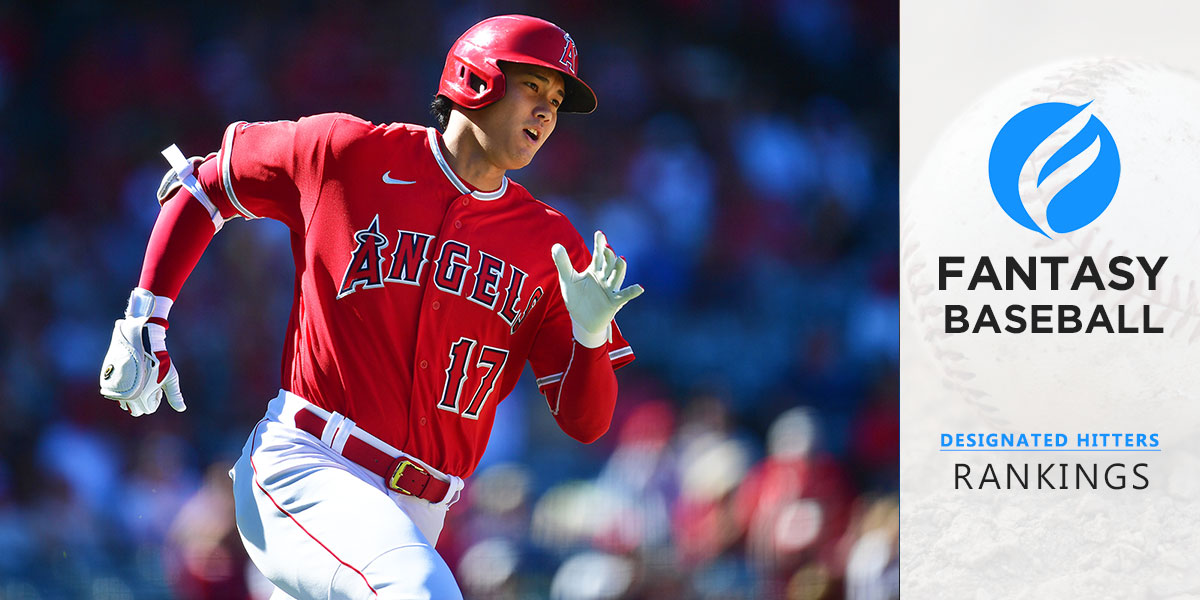 Fantasy Baseball DH Rankings 2023
---
Fantasy Baseball DH Rankings 2023
This list is all about Fantasy Baseball designated hitters, the ones that solely will be at DH this year for the most part. Designated hitters are usually slower guys that have insane hit tools or power, or they're Shohei Ohtani. Many leagues don't have a DH spot, but if they do, these guys can be a great source of RBI, runs, home runs, and hits. They will hardly get you any stolen bases as they are usually slower guys or elder veterans like Nelson Cruz. Yet, there's no doubt they can win you a week if they have a monster home run game. These rankings are based on traditional points scoring where you get a point per hit, walk, RBI, run, or total bases. Same for stolen bases or hit-by-pitches, or many other settings. However, if they strike out, ground into a double play, or commit an error, they lose a point. They are the default setting for many fantasy baseball leagues and are most similar to fantasy football. The designated hitter can be an afterthought but be sure to get a reliable veteran that doesn't miss time and can hit well. Or, go get a few of them, including some prospects like Alvarez who might pay off long-term.
Quick Links
Top 15 Fantasy Designated Hitters
1. Shohei Ohtani, Los Angeles Angels
Ohtani is the greatest player in baseball right now and in fantasy. Fantasy leagues usually require you to have to slot him in at DH or at starting pitcher just to give the other teams a chance to win. Otherwise, he'd be putting up 30 or more points on days he starts and hits. Regardless, Ohtani is a cheat code and deservedly should go 1.01 in fantasy drafts. He's an elite hitter who had a "down year" last year yet still had 34 home runs, 95 RBI, a .273 batting average, and an above .870 OPS. Even though he can only start at DH, Shohei is still a far better points-getter as a hitter than nearly the rest of the MLB hitters. He's a star that will easily get a batting average closer to .280 and could approach 40 home runs and 110 RBI. Plus, with the larger bases and new rules, don't be shocked if Ohtani gets back over 20 stolen bases.
2. Yordan Alvarez, Houston Astros
Yordan will regularly be the Astros' DH in order to keep him healthy. He's dealt with numerous knee injuries and is too vital to their success to play him often in the field. Yordan is dealing with a hurt hand right now and might be slow to start the season. However, when he does play, he's an MVP-caliber player. The 25-year-old has immense power that could allow him to hit 50 home runs someday. He will be aided by the lack of shifts to allow him to improve upon his already-elite .306 batting average. Plus, Alvarez should drive in well over 100 runs and could score over 100 as well. He's a complete hitter that rarely strikes out and gets plenty of walks. Don't be shocked if Yordan has 100+ RBI, runs, 40+ home runs, 90+ walks, and around 100 strikeouts with an above-—310 batting average. The only negative is that Yordan will not steal bases, so make sure you acquire some speed later in the draft. Alvarez is an elite DH that can play in your outfield position to give you some excellent versatility.
3. J.D. Martinez, Los Angeles Dodgers
The days of J.D. Dingers are still here, but just a bit fewer than the days of old. Still, the new Dodgers DH will crush lefties throughout this season and loves to hit in Dodgers stadium. He had 16 home runs, 62 RBI, and 76 runs last year. It's a safe bet that he can top those numbers this year, even at 35 years old. Martinez is an elite hitter with strong power and a penchant for hitting in clutch situations. With a better Dodgers lineup, than he's had in years, Martinez will be put in plenty of spots to drive in runs. He should play often enough to warrant a late-round pick and will put up numbers all year long in the home run, runs, and RBI categories. Just don't think he's going to rack up the hits or stolen bases. Still, he's a solid slugger capable of winning a week or two for your fantasy team.
4. Nelson Cruz, San Diego Padres
Cruz, the ageless power hitter, has his sights set on another above-average season surrounded by the likes of Bogaerts, Machado, Soto, Tatis, and other studs in the Padres lineup. Cruz still has insane power, even at 42 years old. He will provide a solid source of RBI and home runs as he'll consistently come up to the plate with guys on base or in scoring position. This gives you a nice upside in terms of points with a guy you can draft extremely for your DH spot. Nelson won't provide a ton in batting average or hits but still works a walk. He's a great buy-low with a ton of upside should he see great pitches to hit in the middle of the vaunted San Diego lineup.
5. Bryce Harper, Philadelphia Phillies
If you have the IL in your league, then Harper is a superb mid-way draft pick for your team. While he is only going to DH this year and should miss the first three months or so of the season, there's no better waiver claim or trade piece you can get than Harper when he comes back from Tommy John Surgery. Harper is an elite hitter that had an MVP-caliber season last year despite playing with a torn UCL. Bryce can easily help lead your fantasy squad to the playoffs and the championship as you know he'll be doing his best to make up for the lost time. In other good news, Harper isn't being put on the 60-day IL which means the team might think he can make it back before July. In which case, drafting Harper later in the draft just became that much better.
6. Giancarlo Stanton, New York Yankees
7. Kyle Schwarber, Philadelphia Phillies
8. Daniel Vogelbach, New York Mets
9. Josh Bell, Cleveland Guardians
10. Kyle Lewis, Arizona Diamondbacks
11. Matt Carpenter, San Diego Padres
12. Mitch Garver, Texas Rangers
13. Franmil Reyes, Kansas City Royals
14. Jorge Soler, Miami Marlins
15. Francisco Alvarez, New York Mets
That does it for all of the fantasy baseball positions! Be sure to read the many other editions that also cover all the positions! Until then, May the Force be with You this fantasy baseball season!
---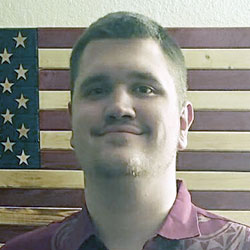 Jake is a native Phoenician and die hard fan of all the Arizona sports teams as well as the NFL and MLB. He is a Christian and a college student pursuing a dual degree in Sports Management and Sports Journalism. He is currently writing for DynastyNerds as well as a site expert at Fansided. He is obsessive about sports and stats. Jake's other hobbies include music, movies/TV, traveling and studying history. He is an avid Star Wars, Marvel, and DC fan (nerd). He wants you to know that the Jedi were the reason the Republic fell and that Dynasty>redraft. You can follow him on twitter @Darthdbacks or Discord @DarthDbacks. He is Open to doing any AMA's or podcast guest spots.