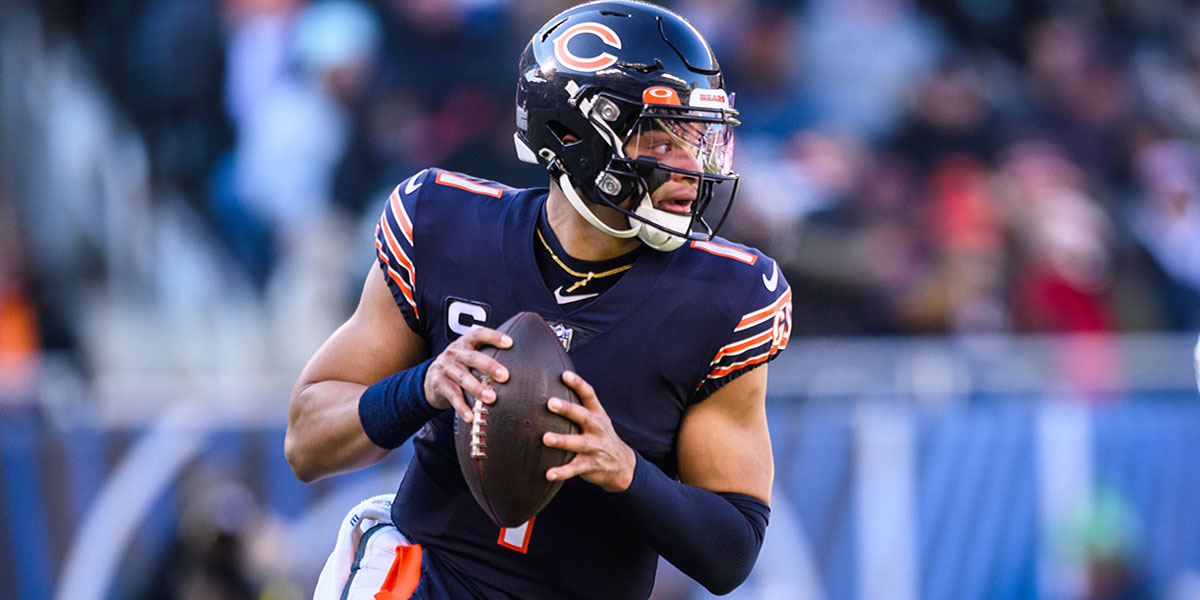 Justin Fields Fantasy Preview
---
Justin Fields Fantasy Preview
There were a number of questions regarding Fields last year. Could he adapt to the speed of the NFL game? Would he be a good fit for the system he would be asked to run? Does he have the required tools to find success at the NFL level? Much of this still remains unanswered, although there is reason for optimism in 2023. An optimism that rests solely on whether he can find more consistency and balance. Last year, Fields was 32nd in yards per game but first in rushing at the position; that doesn't feel sustainable. But whether he busts through his substantial ceiling depends on how much he develops as a passer. If he fails to do so, it will not be because the team hasn't done everything to help him. The Bears had a chance to move on from Fields after securing the #1 pick in the 2023 NFL draft. Instead, they traded it to gain additional draft picks and a true WR1 in D.J. Moore. They have also beefed up the offensive line by adding guard Nate Davis in the offseason and selecting Tennessee offensive tackle Darnell Wright 10th overall. All these new pieces and some other additions on both sides of the ball show a commitment to, and confidence in, Fields by an organization that clearly hopes they have found their franchise QB.
Quick Links
Current ADP
At first glance, QB6 may seem high for a player with what can only be described as an up-and-down season. Yet, Fields' upside cannot be overstated. When you can get a potential league-winning player who has the upside to finish as the overall QB1 in the 4th round, taking that chance is worth it. Beyond that, all the buzz out of camp is that Fields has really been working on improving his passing and has reportedly developed an immediate chemistry with Moore. If these positive reports continue, by the time the regular season rolls around, I could see his ADP continue to rise, leapfrogging Lamar Jackson and Joe Burrow and going as the fourth QB off the board behind Patrick Mahomes, Josh Allen and Jalen Hurts.
Fantasy Insight
In 2022, Fields finished as the QB6, so it's not a big leap to assume behind an improved offensive line and a far more dynamic offense that Fields could take the next step and become truly elite. Non-believers would say that most of that production came from his feet and that he needs to vastly improve as a passer to reach the upper echelon of QBs. While there is some truth to that, it doesn't tell the whole story. Last year Fields improved upon his rookie season by passing for more yards, having a higher completion percentage, throwing more TDs, and finishing with a better QB rating than in 2021. In fact, a deeper dive into his numbers shows that they are not that different (and in certain metrics, are better) than either Michael Vick or Lamar Jackson at this point in their careers. Am I saying he'll reach that level? Not necessarily. But I also think it's far too early to give up on him as true dual threat. The addition of Moore can do nothing but help him develop as a passer, helping to improve his completion percentage, yards, and TDs. Also, while it could take some time for the offensive line to gel since left tackle Braxton Jones is the only lineman returning to the same position he played in 2022, once they do they should provide much more protection and time for Fields to throw the ball. There has been some noise that the Bears want Fields to run less. This could limit some of that upside if it really comes to fruition, but it's hard for me to imagine the team completely abandoning that part of his game since, as we saw in 2022 he is capable of completely frustrating and demoralizing a defense. Put bluntly, when you have a human cheat code at the position, you don't completely shut down that part of his game. The most likely outcome is that his rush attempts diminish slightly while his passing volume nearly doubles. I'd take that, and so should you.
Fantasy Value
From a value standpoint, I love where Fields is currently going. It's fair to say that there might not be another QB outside the top 5 with as much upside as Fields. In the past the general consensus has been to wait on drafting QBs, so for many the fourth round may still seem too early. But that line of thinking has been changing in recent years. In 2023, no fewer than seven QBs are drafted in the first four rounds, with the top three (Mahomes, Allen, and Hurts) often not making it out of the second. The fantasy community is starting to realize that QBs score the most points on your team and are drafting accordingly. Rushing QBs are especially desirable because they give you such an advantage at the position. Even as the QB6 I think Fields might be slightly undervalued, but I also understand the hesitation to draft him ahead of those other proven options. They feel much safer, but if Fields hits and his full potential is unleashed, he could outperform all of them.
Dynasty Value
In dynasty is where I would be most likely to reach for Fields. Most dynasty rankings have him in the second tier of dynasty QBs and outside the top five at the position. That's crazy. I see Fields closer to top 3-4 in dynasty. At 24 years old and going into only his 3rd year in the league (his 2nd as the unquestioned starter), the dual-threat quarterback is still playing on his rookie contract. A contract worth $18.87 million, averaging $4.7 per year, while also receiving a signing bonus of $11.085 million. Then there's the draft capital. The Bears used a high-value draft pick on him, and while it wasn't the current regime that selected him, investing in them how they have in the offseason and through this year's draft provide a strong incentive to prove he's the right man for the job. So whether you're in a rebuild or win-now mode, Fields adds tremendous value to any squad. He'll be a top 5 QB this year and a top 3 in dynasty for the future. Looking to move him if you have another solid QB option on your team makes some sense, but if you're able to, I would hold off until later in the season his value should continue to grow as he develops and you will be able to get a better return on him than you will now.
Bold Prediction
Looking at the upcoming season, it's difficult to predict where Justin Fields will finish when everything is said and done. There might be more discrepancy within his range of outcomes than nearly every other quarterback in the league. Most of the hesitation surrounding Fields this season is based on the assumption that the Bears have been and will continue to be a run-heavy team. I think that's shortsighted. At the same time, it's true that last year the Bears ran 32.8 times per game compared to 22.2 pass attempts, that made complete sense with the supporting cast of position players surrounding Fields. With the addition of Moore, Robert Tonyan, and Chase Claypool, who gets a full season in the system, the Bears should and will try to be far more balanced this season. By season's end, I see Fields finishing much closer to his ceiling than his floor - ending with 68% completions, 3800 passing yards, 36 total TDs, 13 interceptions, and 850 rushing yards, which would make him a top 3 fantasy back.
---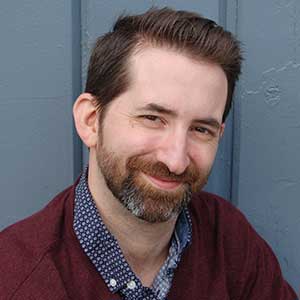 A die hard Bears fan and fantasy sports fantastic, T.J. Besler earned his journalism (and theatre) degree from The University of Iowa. When he isn't busy writing parodies for his YouTube channel Parodies for Charities he can be found either on stage performing or doing all things fantasy football related. Besler has traveled to nearly all 50 states either for work or leisure, and is grateful to everyone who has helped him along the way, especially his lovely wife Elsa, without whom much of this would not be possible. BEAR DOWN!