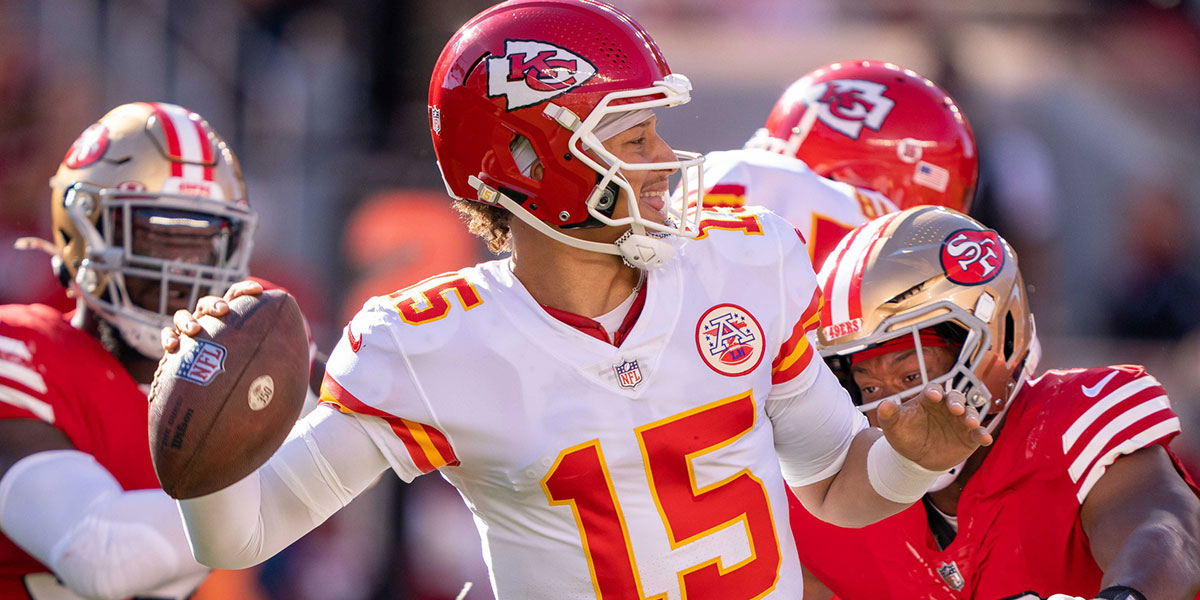 Monday Night Football Week 11 Preview: Eagles vs Chiefs
---
Monday Night Football Week 11 Preview: Philadelphia Eagles vs. Kansas City Chiefs
Philadelphia Eagles (8-1) vs. Kansas City Chiefs (7-2)
Spread: Kansas City Chiefs -2.5
Over/Under: 45.5
Breakdown
The Super Bowl matchup from last season has graced us for this week's Monday Night Football game in what should be one of the most competitive games this season. The Eagles come into this competition leading the NFC, while the Chiefs are leading the AFC. The Eagles have the best record in the NFL and are currently on a three-game win streak. Jalen Hurts is a big reason why the Eagles offense has looked good this season. Hurts has passed for 2,347 yards and 15 touchdowns. Not to mention, the brotherly shove has helped him achieve 7 rushing touchdowns. A.J. Brown has already surpassed 1,000 yards on the season and has looked unguardable. Through 9 games he has only been limited to under 100 yards 3 times. With an impressive 130 yards or more in 5 games this season. Brown is Hurts go-to target and he has not disappointed this season. DeVonta Smith is one of the league's best secondary receivers and is having a solid season, bringing in 42 receptions for 533 yards and 4 touchdowns. Smith has scored in back-to-back games and is looking to rack up some yards if the Chiefs secondary is preoccupied with stopping A.J. Brown. Running back D'Andre Swift is making quite the introduction in his first season with the Eagles since they traded for him from the Detroit Lions in the offseason. Swift has been solid out of the backfield in both the running game and the receiving game. Rushing for 614 yards and 3 touchdowns, while also racking up 30 receptions for 166 yards and 1 more score. Tight end Dallas Goedert will be missing this game with a forearm injury but look for him to return in a few weeks.
The Chiefs go as Patrick Mahomes goes and they need him to be his elite self in this contest. The Eagles defense has been susceptible to the pass all season and the Chiefs need to take advantage. Patrick Mahomes has been very good through the first half of the season, throwing for 2,442 yards and 17 touchdowns. I can't mention the Chiefs offense without mentioning Mahomes favorite target, Travis Kelce. Kelce is as consistent as it comes at the tight end position and continues to get it done this season. Kelce has brought in 57 receptions for 597 yards and 4 touchdowns. In all but one game this season, Kelce has seen 8 or more targets. The wide receivers have been inconsistent but rookie Rashee Rice is carving out a nice piece of the offense and has 4 touchdowns this season. The rookie receiver will continue to learn the offense and could end up being the number one wide receiver for this offense down the stretch. Isiah Pacheco handles most of the backfield work for the Chiefs offense. He is a good fit in the offense as fellow running backs Jerick McKinnon, and Clyde Edwards-Helaire profile more as receiving backs.
Keys To Victory
Philadelphia Eagles: Protect the ball. Giving Patrick Mahomes extra possessions is an easy remedy to be chasing points. Jalen Hurts has 8 interceptions and 3 fumbles lost this season. The Eagles currently have a -2 turnover differential this season, surprising considering their 8-1 record.
Kansas City Chiefs: The wide receiver core. The Eagles have given up plenty of yards in the air this season and their run defense is much better than their secondary so far. The receiver core of the Chiefs has been very hit-or-miss this season. The Chiefs only have two wide receivers with 20 or more catches, Rice and Toney. With the run defense potentially containing Pacheco and Kelce taking the attention of many members of the defense, the wide receivers need to be there for Mahomes.
Prop Bet Pick
Rashee Rice Over 46.5 Receiving Yards (-114)
The Chiefs need to take advantage of the Eagles secondary and Rashee Rice has been the team's best outside target. Rice has hit this line in 3 of the last 4 games. The rookie receiver will be leaned on, in what is shaping up to be a competitive game.
DFS Plays
Eagles Offense: DeVonta Smith. Smith is the least costly of any of the star player options on the Eagles offense. Smith has scored in back-to-back games and should see continued opportunities in this matchup. Looking down at the cheaper options on the Eagles, none are drawing my attention. With Goedert missing this game, Swift, Brown, and Smith should see some extra looks. In an even matchup like this one, the Eagles will lean on their playmakers who have got it done for them all season.
Chiefs Offense: Rashee Rice. Can you tell I like Rashee Rice in this matchup? The Eagles have struggled to defend receivers and he seems to be the Chiefs go-to target at that position.
A less costly alternative would be Kadarius Toney. Picking the correct receiver for the Chiefs in this matchup seems like taking a shot in the dark but Toney could see plays designed for him, and some rush opportunities potentially.
---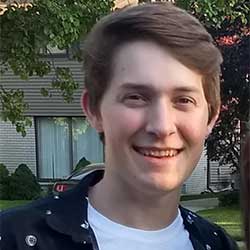 Matthew St.Pierre has always had a deep love for sports. Throughout his life, he has played and watched just about every major sport there is. With over nine years competing in fantasy leagues for football, hockey, and baseball, sports have always been a huge part of his life. Matt looks forward to building a successful career as a journalist, offering in-depth investigations and quality insights across all sports topics. Outside of sports, you'll find Matt playing video games, walking his dog, Simba, and traveling.