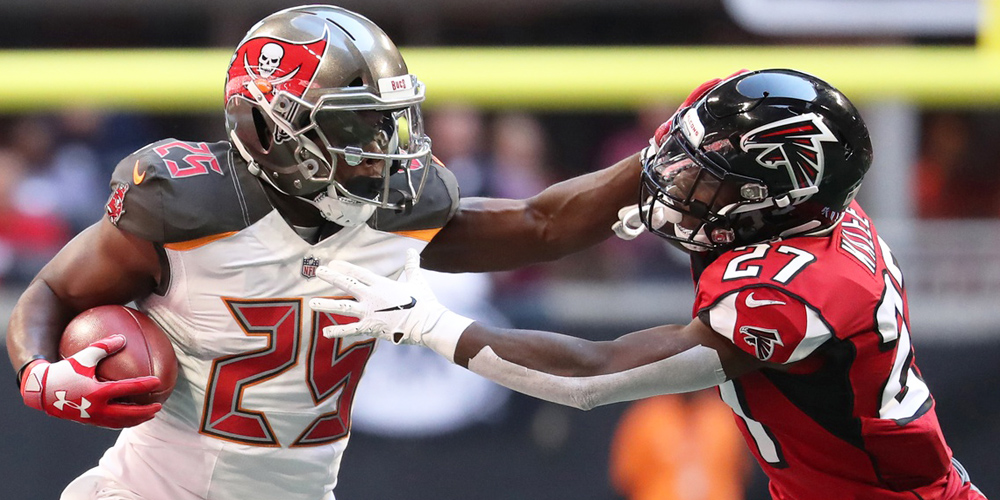 RB Opportunity Share: 4 Observations You Should Know About
---
Did you know the top-12 PPR fantasy running backs averaged 274 touches in 2018? The only RBs to finish in the top-12 with less than 200 touches were James White (181) and Tarik Cohen (170). Hope is not a viable fantasy football strategy. You never want to find yourself hoping an RB sees enough touches or vultures a touchdown to propel your fantasy team to victory. This is why understanding FantasyData's Advanced RB metrics Snap Share and Opportunity Share can help you make more educated decisions in your fantasy draft and when setting your in-season lineups. Snap share is the percentage of total offensive plays an RB was on the field for his team. While Opportunity Share is the percentage of total team RB carries plus targets. Comparing Mark Ingram and Alvin Kamara's 2017 usage helps to illustrate the usefulness of these metrics. Ingram's snap share was not significantly higher than Kamara, but the Saints provided a higher number of opportunities per game to Ingram. Kamara was more effective as a runner and receiver than Ingram. According to our RB efficiency metrics he finished with a higher juke rate percentage, yards created per rushing attempt, and fantasy points per opportunity. All Kamara needed with this efficiency was additional opportunities in order to take his fantasy point production to the next level. Ingram's four-game suspension at the beginning of the 2018 season provided him the additional opportunities. Kamara rewarded fantasy players during that time frame with an average of 33 PPR fantasy points per game. This article will share four statistical observations you should know about heading into fantasy football drafts this summer.
1. Workhorse RBs are a Rare Commodity
Ezekiel Elliott, Todd Gurley, James Conner, Christian McCaffrey, Kareem Hunt, and Saquon Barkley were the only RBs that finished 2018 with an Opportunity Share of 80 percent or more. It's rare to have a back that can play all three downs and doesn't have to come off the football field situationally.
| | | | | | | | | | |
| --- | --- | --- | --- | --- | --- | --- | --- | --- | --- |
| Player Name | Snap Share | Opportunity Share | Rushing Attempts Per Game | Rushing YPG | Targets Per Game | Rec Per Game | Receiving Yards Per Game | PPR | Games |
| Ezekiel Elliott | 94 | 90.1 | 20.3 | 95.7 | 6.3 | 5.1 | 38 | 22.1 | 15 |
| Todd Gurley | 89 | 86.2 | 18.3 | 89.4 | 5.8 | 4.2 | 41.4 | 26.3 | 14 |
| James Conner | 79.5 | 83.1 | 16.5 | 75 | 5.5 | 4.2 | 38.2 | 21.5 | 13 |
| Christian McCaffrey | 94.5 | 82.5 | 13.7 | 68.6 | 7.8 | 6.7 | 54.2 | 24.2 | 16 |
| Kareem Hunt | 74 | 81 | 16.5 | 75 | 3.2 | 2.4 | 34.4 | 21 | 11 |
| Saquon Barkley | 88 | 80.1 | 16.3 | 81.7 | 7.6 | 5.7 | 45.1 | 24 | 16 |
Ezekiel Elliott has played in 40 career games and has had a heavy workload since his rookie season back in 2016. The stout RB has averaged 26 opportunities and 21.5 PPR fantasy points per game over that time frame. McCaffrey was the only other RB with a higher snap share than Elliott last season. He set a career-high in 2018 with 6.3 targets per game. The only other RBs with a higher number of targets per game were McCaffrey, Barkley, and Alvin Kamara (7.0). The Cowboys midseason addition of wide receiver Amari Cooper also propelled Elliott to a PPR RB5 finish. Were you aware that his total PPR fantasy points increased by 62 percent from the first seven games of the season without Cooper to the final eight with him? The presence of Cooper and emerging second-year receiver Michael Gallup will not only help quarterback Dak Prescott but the entire Cowboys running game. Did you know that out of this group of RBs Elliott (28.3%) had the second-highest percentage of rushing attempts against stacked fronts in 2018? The only RB with a higher percentage was Conner (33.5%). We have Elliott projected to lead the NFL in rushing attempts with 297 and to finish with the fifth-most targets (96). He averaged 5.4 yards per touch last season and is projected to see a high opportunity share again in 2019. Elliott has the potential to finish as the RB1 in PPR formats.
As you can see Todd Gurley had the second-highest opportunity share last season. The Kansas City Chiefs (418.5) and the Tampa Bay Buccaneers (415.5) were the only offense to average more total yards per game than the Los Angeles Rams (412.4) last season. The Rams offensive line was a key component of Gurley's success in 2018. The unit ranked No. 1 in Adjusted Line Yards according to Football Outsiders. It may come as a surprise when analyzing our Advanced Metrics that Gurley finished last season ranked outside of the top-30 in Juke Rate, but finished with the fourth-most runs of 15 or more yards. The Juke Rate metric isolates the elusiveness and tackle-breaking power of an RB by charting the number of broken, missed, and otherwise avoided tackles then divides it by the total number of touches. Gurley also ranked outside of the top-10 in Yards Created Per Game. This metric, originated by NFL.com Fantasy Football Writer Graham Barfield, defines yards created as all yards generated above and beyond what was blocked. Yards Created are accrued after the running back's first evaded tackle. Lamar Miller, Sony Michel, Adrian Peterson, and Derrick Henry are some of the RBs that had higher Yards Created Per Game than Gurley.
Todd Gurley logged an 88.8% snap share last season seizing 86.2% of the Rams opportunities. McVay said earlier today he would like Henderson/Brown to combine for 35% of the snaps; Henderson possibly taking on Chris Thompson role.

This, folks, is another red flag.

— Brad Evans (@YahooNoise) July 29, 2019
Many are concerned about Gurley's knee situation which hampered him down the stretch and during the NFL playoffs. It has been well documented this offseason. We have Gurley projected to see 259.2 opportunities in 2019. He averaged an impressive 1.1 fantasy points per opportunity considering the volume Gurley received last season. No one knows how long his arthritic knee will hold up. Gurley's workload will be managed in 2019. He can still be a valuable addition to your fantasy football team with 65 percent of the Rams RB touches if his average draft position drops to the fourth or fifth round.
RBs that saw 60+ % of team carries inside-the-10 last year:

- David Johnson (76%)
- Saquon Barkley (75%)
- Joe Mixon (75%)
- James Conner (72%)
- Todd Gurley (71%)
- Chris Carson (67%)
- Peyton Barber (64%)
- Christian McCaffrey (63%)
- Marlon Mack (61%)
- Jordan Howard (61%)

— Graham Barfield (@GrahamBarfield) July 24, 2019
Le'Veon Bell spent the offseason recording terrible music videos and held out the entire 2018 season. James Conner averaged 22 opportunities and 113 total yards per game finishing as the RB7. He did miss three games last season. Jaylen Samuels averaged 109 total yards per game in those three games. Conner's involvement as a receiver out of the backfield catapulted him to finish third in Opportunity Share. He ranked fifth in pass routes run per game with 19.2. The only RBs with a higher per game average last season was Gurley, McCaffrey, Barkley, and James White. One area of opportunity for Conner is to be more effective. His number of Yards Created per game was actually lower than Gurley. Conner should continue to see a high number of opportunities per game in 2019. The Steelers ranked fifth in total yards per game with 403.3 and first in pass attempts per game with 43.1. Conner is in a perfect position to lead the Steelers in rushing attempts and also see a significant target share. We project him to finish the 2019 season with 314 opportunities. Don't pass on Conner in fantasy drafts simply because of his small statistical body of work.
He was 133 receiving yards from doing it in 2018; in 2019, Christian McCaffrey hopes to become the third member of the 1K/1K club https://t.co/OMBQCQEbgo

— ProFootballTalk (@ProFootballTalk) July 24, 2019
McCaffrey's proficiency as a receiver out of the backfield was a critical component of him finishing as the RB2 in PPR formats. Did you know that McCaffrey's 124 targets last season ranks fourth among RBs since 2000? He averaged an outstanding 1.12 fantasy points per opportunity, but one question may be bouncing around in the mind of fantasy players. Was McCaffrey's target volume a result of quarterback Cam Newton's shoulder injury? Newton ranked 28th in deep-ball passing in 2018. The 30-year old QB ranked 12 in this advanced metric back in 2017. McCaffrey has surpassed 100 targets and 80 receptions in 2017 and 2018. This trend should continue this season and not disrupt a second-year breakout from WR D.J. Moore. His target volume will grow because of the 80 vacated targets left by WR Devin Funchess. McCaffrey's high number of opportunities per game is secure. We have him projected for 341 opportunities in 2019.
Dee Haslam says Kareem Hunt must continue to work hard to remain with the #Browns in the wake of a very minor misstep last month: 'It's truly up to him' https://t.co/XOApap90LF

— Mary Kay Cabot (@MaryKayCabot) July 28, 2019
Hunt was in the thick of another strong fantasy season before personal misconduct prematurely ended his 2018 season. He is suspended for the first eight games of the season. Hunt now finds himself in a Cleveland Browns backfield that includes Nick Chubb and Duke Johnson. He will not come close to the number of opportunities he had in Kansas City. Hunt's best route to fantasy relevancy in Cleveland comes down to his use a receiver out of the backfield. His target volume could be threatened by Johnson and Chubb's overall performance while out on suspension.
Since camp opened, here's the Giants' WR scorecard:

*Golden Tate is appealing four-game suspension for violating NFL policy on PES.

*Corey Coleman suffered season-ending torn ACL.

*Sterling Shepard fractured thumb, though team does not consider injury to be serious.

— Adam Schefter (@AdamSchefter) July 27, 2019
Barkley's rookie season in which he finished as the RB1 in PPR formats is well documented. According to our advanced metrics, he led all RBs in Yards Created (688) and evaded tackles (114). Barkley also finished with 18 rushing attempts of 15 or more yards. This was impressive considering the Giants offensive line finished 29th in Adjusted Line Yards. The other concerns that drag Barkley down to the sunken place like Daniel Kaluuya in the film "Get Out" are Giants quarterback Eli Manning and the WRs dropping like flies. This offense has the potential to be the worst in the NFL. Barkley's average draft position is appropriate. We have him projected for 396 touches. Only 26 percent of Barkley's rushing attempts were with eight or more defenders in the box. This percentage should go up in 2019.
2. Five RBs Who Will See an Increase in Opportunity Share in 2019
| | | | | | | | | | |
| --- | --- | --- | --- | --- | --- | --- | --- | --- | --- |
| Player Name | Snap Share | Opportunity Share | Rushing Attempts Per Game | Rushing Yards Per Game | Targets Per Game | Receptions Per Game | Receiving Yards Per Game | PPR | Games |
| Joe Mixon | 73 | 79.1 | 17 | 83.4 | 3.9 | 3.1 | 21 | 17.4 | 14 |
| David Johnson | 83.1 | 77.5 | 16.1 | 58.8 | 4.8 | 3.1 | 28 | 15.5 | 16 |
| Dalvin Cook | 72 | 65.2 | 12.1 | 56 | 4.5 | 3.6 | 28 | 14.2 | 11 |
| Kerryon Johnson | 56 | 64 | 12 | 64.1 | 4 | 3.2 | 21.3 | 14.2 | 10 |
| Aaron Jones | 50 | 57 | 11.1 | 61 | 3 | 2.2 | 17.2 | 14.5 | 12 |
All five of these RBs have the potential to finish as an RB1 or better.
.@AZCardinals please throw David Johnson the ball this seasonpic.twitter.com/2951yGDzS2

— Ian Hartitz (@Ihartitz) July 30, 2019
David Johnson could finish as the RB1 in PPR formats. You did read that correctly. Johnson was held hostage in a dreadfully coached and executed offense in Arizona in 2018. The offense was so bad that the Cardinals fired coordinator Mike McCoy just seven games into the season. The offense didn't play to Johnson's strengths and he set career lows in numerous efficiency metrics. His fantasy production in 2018 was stunning considering the circumstances. Johnson is currently being drafted as the RB5 in PPR formats behind Barkley, McCaffrey, Elliott, and Kamara. You should also be optimistic. Johnson will be a key component of new Cardinals head coach Kliff Kingsbury's offense that will spread defenses out. He should also be used more often as a receiver out of the backfield. Johnson will play with a mobile quarterback in Rookie of the Year candidate Kyler Murray in the Cardinals fast-paced offense. He will also run behind an improved offensive line. Don't allow recency bias to cloud your decision making in the first round of your fantasy football draft. You should feel very comfortable drafting Johnson No. 5 overall.
Currently researching RBs for an upcoming @FantasyDataNFL article. It's ironic how Saquon Barkley and Joe Mixon are in eerily similar situations and projected to the see the same amount of opportunities, but Mixon is available in the 2nd round of #FantasyFootball drafts. pic.twitter.com/X8rzOTKutK

— Moody (@EricNMoody) August 2, 2019
The Cincinnati Bengals struggled in the running game in 2018. The offensive line ranked 22nd in Adjusted Line Yards and 27th according to Pro Football Focus' OL grades. The unit will look to improve in 2019. New Bengals head coach Zach Taylor has publicly stated that their offense will run through Joe Mixon and the other RBs. Mixon has accumulated 504 opportunities over the last two seasons. He is in an excellent position to set a career-high in rushing attempts and targets in 2019. Mixon's number of breakaway runs increased from 5 as a rookie to 20 last season. He also ranked seventh in Yards Created. Are you concerned that the Bengals front office drafted RBs Trayveon Williams and Rodney Anderson late in the 2019 NFL Draft? Don't be. Mixon is the undisputed starter, but Williams and Anderson will be battling Giovani Bernard for backup duties.
Seems like relatively little buzz on Dalvin Cook. So few RBs have a legit shot at true 3-down plus goal-line role. https://t.co/ORGTDDZk6q

— Adam Levitan (@adamlevitan) July 29, 2019
Dalvin Cook's opportunity share in 2018 was impressive considering he only played 11 games last season. Were you aware his Juke Rate of 38.2 percent ranked second among RBs? The Vikings have rebuilt their offensive line and added Gary Kubiak as an offensive advisor and assistant head coach. His teams have been very successful in implementing a zone-blocking scheme. Kubiak has 22 seasons on his resume as an NFL offensive coordinator or head coach. Did you know that the starting RB in his system has averaged over 230 PPR fantasy points per season? It would prudent that you don't let Cook slip past the top of the second round in fantasy drafts.
Name a RB that will record their first career 1,000 rushing yard season

I'll start - Kerryon Johnson pic.twitter.com/4WtHnKaK9u

— Aaron Schill (@aaron_schill) June 26, 2019
Were you aware that Kerryon Johnson was the first Detroit Lions RB to rush for than 100 yards in a game for the first time since 2013? The No. 43 overall pick in the 2019 NFL Draft averaged 15 touches and 85.4 total yards per game before his rookie season ended prematurely with a knee injury. Johnson was on pace for nearly 1,400 total yards prior to the injury. The Lions decision to hire former Seahawks coach Darrell Bevell as the new offensive coordinator bodes well for him. Bevell's offenses in Seattle were very run-heavy, averaging 23 rushing attempts per game. The surprise release of RB Theo Riddick should allow Johnson to be used more as a receiver. The signing of tight end Jesse James in free agency and selecting T.J. Hockenson in the first round of the 2019 draft implies that the Lions will run more two-tight end sets. This formation has been a staple of Bevell's offenses and will allow the Lions to run the football more effectively. Johnson's ADP in 12-team PPR is currently in the third round. You should be open to drafting him as early as the second round.
Aaron Jones full work load. #GetMeNakedIn5Words

— Matthew Berry (@MatthewBerryTMR) July 27, 2019
Aaron Jones was suspended without pay for two games at the start of last season. He violated the NFL policy and program for substances of abuse as a result of an early October 2017 arrest and marijuana-related charge. Jones finished the 2018 season and the most productive and effective Packers RB. He was the on RB1 bubble from Week 8 to 16 averaging 17.6 PPR fantasy points per game. Fifty-five percent of Jones' rushing attempts were against light defensive fronts in which he averaged 6.2 yards per carry. This trend should continue with QB Aaron Rodgers under center for the Packers. The arrival of new head coach Matt LaFleur and his offensive scheme should improve the team's running game. His scheme also prioritizes throws to RBs. Jones can finish the 2019 season as an RB1 and is someone you should prioritize at his third-round ADP.
3. Don't Forget About Latavius Murray
If Latavius Murray literally just gets Mark Ingram's carries and targets over the last two years, and does exactly what he's done over the course of his career with them, he ends up with 164.25/186.37/208.49 in STD/HPPR/PPR.

In 2018, that's RB 18/16/14.

Good golly.

— Jeff Krisko (@JeffKrisko) August 3, 2019
Kamara finished last season ranked 16th with an opportunity share of only 59 percent. Saints head coach Sean Payton has used a committee at RB since arriving in New Orleans back in 2006. Latavius Murray was signed to replace Mark Ingram who averaged 13.6 opportunities per game in 2018. The Saints offense has had its second straight season with 540 or fewer pass attempts after 650 or more the seven previous seasons. Over the last two seasons, the Saints RBs have averaged 32.3 touches per game. Murray will be heavily used by the team in the red zone. He has scored 34 rushing touchdowns since entering the NFL back in 2014. After Ingram (28) returned from suspension after Week 5 the red zone rushing attempts were split pretty easily between he and Kamara (36). Murray will provide your fantasy team with standalone value this season. He would find himself on the RB1 radar if Kamara were ever to miss time.
4. Peyton Barber Continues to Be Overlooked
Peyton Barber finished last season with the ninth-highest opportunity share (68.5%) at the RB position. He was inefficient and averaged a dismal 0.57 fantasy points per opportunity. Barber finished the 2018 season ninth in carries and 10th in evaded tackles according to our advanced metrics. Barber is not an elusive runner considering he finished outside the top-30 in Juke rate. When drafting him it's important to have the proper expectations. Barber's ceiling is that of a mid to low range RB2. That's not a bad return on your investment considering his current average draft position.
The Buccaneers haven't had a 1,000-yard rusher or surpassed 4.0 yards per carry as a team since Doug Martin back in 2015.

Does this trend continue in 2019?@FantasyDataNFL #FantasyFootball pic.twitter.com/BB3NoUzqJS

— Moody (@EricNMoody) August 6, 2019
The Buccaneers did not make any significant additions at the RB position. Teammate and 2018 second-round NFL Draft pick Ronald Jones only played 21 percent of the snaps. The battle between Barber and Jones will be an intriguing one to watch during the preseason. The Buccaneers intent since Barber entered the NFL as an undrafted free agent back in 2016 was to pair him up with another RB that would complement his skill set. This is what prompted the team to draft Jones, but his struggles in the preseason and injuries derailed his rookie season. Arians used an RB by committee for several of his five years as the head coach of the Arizona Cardinals. His usage of one of the NFL's most dynamic and versatile backs David Johnson is an indicator of how the Buccaneers could use Jones. He could find himself being used heavily as a receiver out of the backfield and in space. Arians and Buccaneers General Manager Jason Licht's public comments imply that they have a high degree of confidence in the RBs they currently have on the roster. Many are gravitating toward Jones as a breakout player in 2019, but don't forget about Barber.
Quick Hits
Royce Freeman finished last season with an opportunity share of only 35.4 percent. He disappointed with 130 rushing attempts, 521 rushing yards, and five touchdowns while struggling with injuries. The third-round pick in the 2018 NFL Draft was outperformed by undrafted free agent RB Phillip Lindsay. New Broncos offensive line coach Mike Munchak is a master at creating and implementing blocking schemes. It would be surprising to see Lindsay be used as a bell cow at only 185 pounds. Both he and Freeman will make up an RB by committee.
Derrick Henry (51%) and Dion Lewis (48.4%) had a similar opportunity share last season. This summer both RBs are on opposite ends of the spectrum when it comes to their ADPs. Henry annihilated opposing defenses during the Titans final four games. He had 87 rushing attempts, 585 rushing yards, and seven rushing touchdowns. Lewis was only given 20 rushing attempts during that time frame. He signed a four-year, $19.8 million contract with the Titans last year. It would be surprising to see him not be involved this upcoming season and see a similar workload.
Doug Martin finished last season with an opportunity share of 41 percent. Oakland Raiders head coach Jon Gruden re-signed him after free-agent acquisition Isaiah Crowell tore his Achilles in organized team activities. Many expect first-round draft pick, Josh Jacobs, to lead the team's backfield in 2019. Were you aware that he's had only 299 career touches at Alabama and only three games of 15 or more rushing attempts? This backfield is shaping up to be a committee and Martin's is essentially free at his current ADP.
Conclusion
Are you still with me? Good. This article went very deep into the opportunity share metric. It also provided you with a ton of very valuable information. How will you leverage it in order to make better choices in your fantasy football drafts this summer? Here are some suggestions on how to incorporate it into your draft preparation:
Highlight specific players in your RB rankings and tiers that you want to target.
ADP is not the end all be all. If there is an RB you want to target then go get him.
Prioritize RBs early in fantasy drafts who have seen or is projected to average a high number of rushing attempts and/or targets per game
Do you agree or disagree with some of this analysis? Find me on Twitter @EricNMoody and let's discuss it.
STAY IN TOUCH
Sign up for FantasyData's newsletter and get awesome content sent to your inbox.
We'll never share your email address and you can opt out at any time, we promise.
---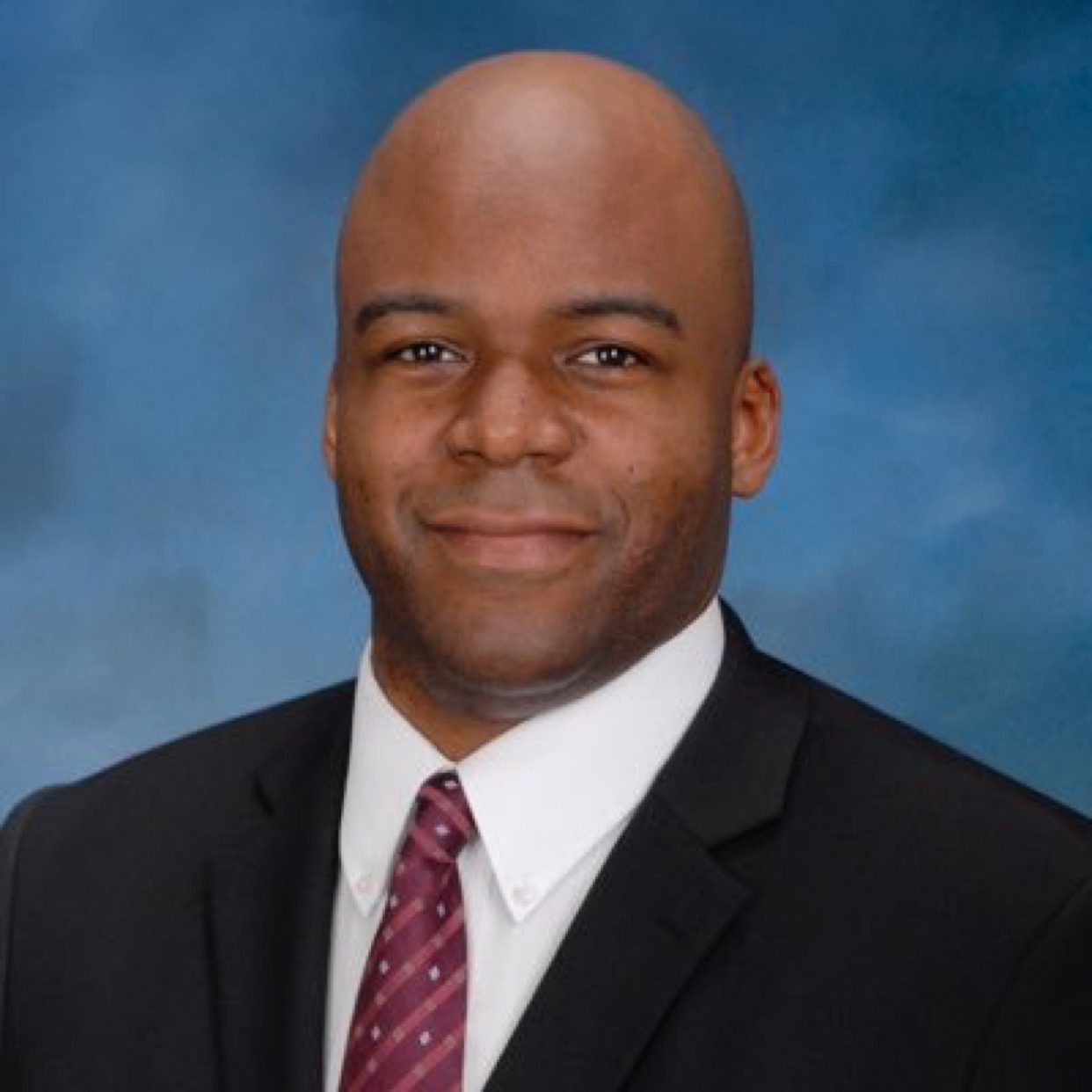 Eric Moody is a member of the FSWA (Fantasy Sports Writers Association). His writing has been featured at FantasyPros, Gridiron Experts, RotoViz, and TwoQBs. He has a lifelong passion for the game and even played at the collegiate level as an offensive lineman. Eric also participated in Dan Hatman's Scouting Academy in order to learn the process of player evaluation at an NFL level. When Eric provides advice, he uses game film, analytics, and statistics to help you understand his perspective. He enjoys time with his family, Netflix, music, bass guitar, and coffee