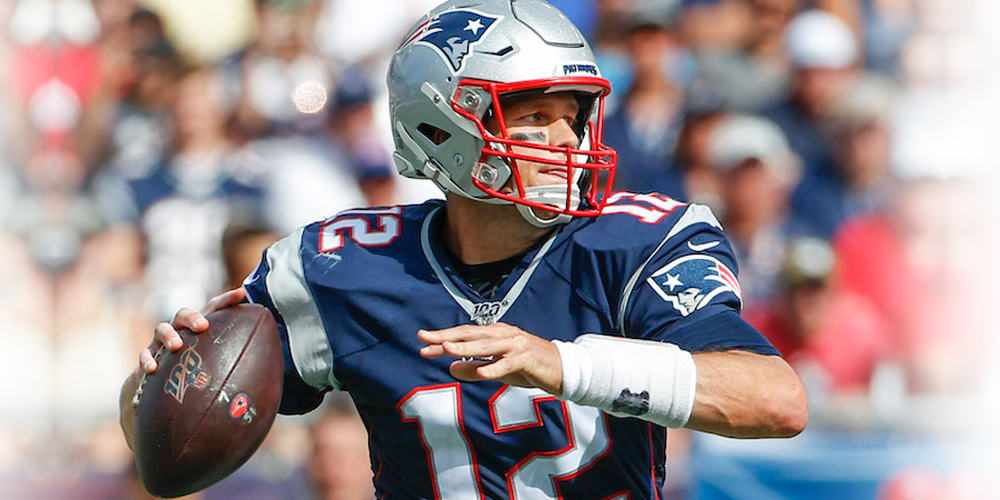 10 Veteran Fantasy Football Players Either Undervalued or Over the Hill
---
No Country for Old Men?
Fantasy Football is often characterized by a player's ability to translate their touches from live-game settings into positive fantasy points. If a fantasy owner wants to find success in their leagues, scouting and drafting players that are consistently valuable throughout the season are keys to winning. Owners try to hit on up-and-coming players who might be overlooked heading into the season but prove to be rock stars once the season unfolds. Most of the time, these are first or second-year players with fresh, healthy legs and plenty to prove. However, some of the most reliable and consistent fantasy players are veterans, proving that their longevity on the gridiron has converted into positive fantasy output throughout their careers. Although some veterans have proven to be dependable in fantasy, others have seen their brighter days fade away. Below is a list of both veterans who remain undervalued despite their age, and players who are past their prime and are now officially over the hill (based on PPR scoring).
---
Fantasy Veterans Over the Hill
---
Frank Gore
Finished 2019 as RB50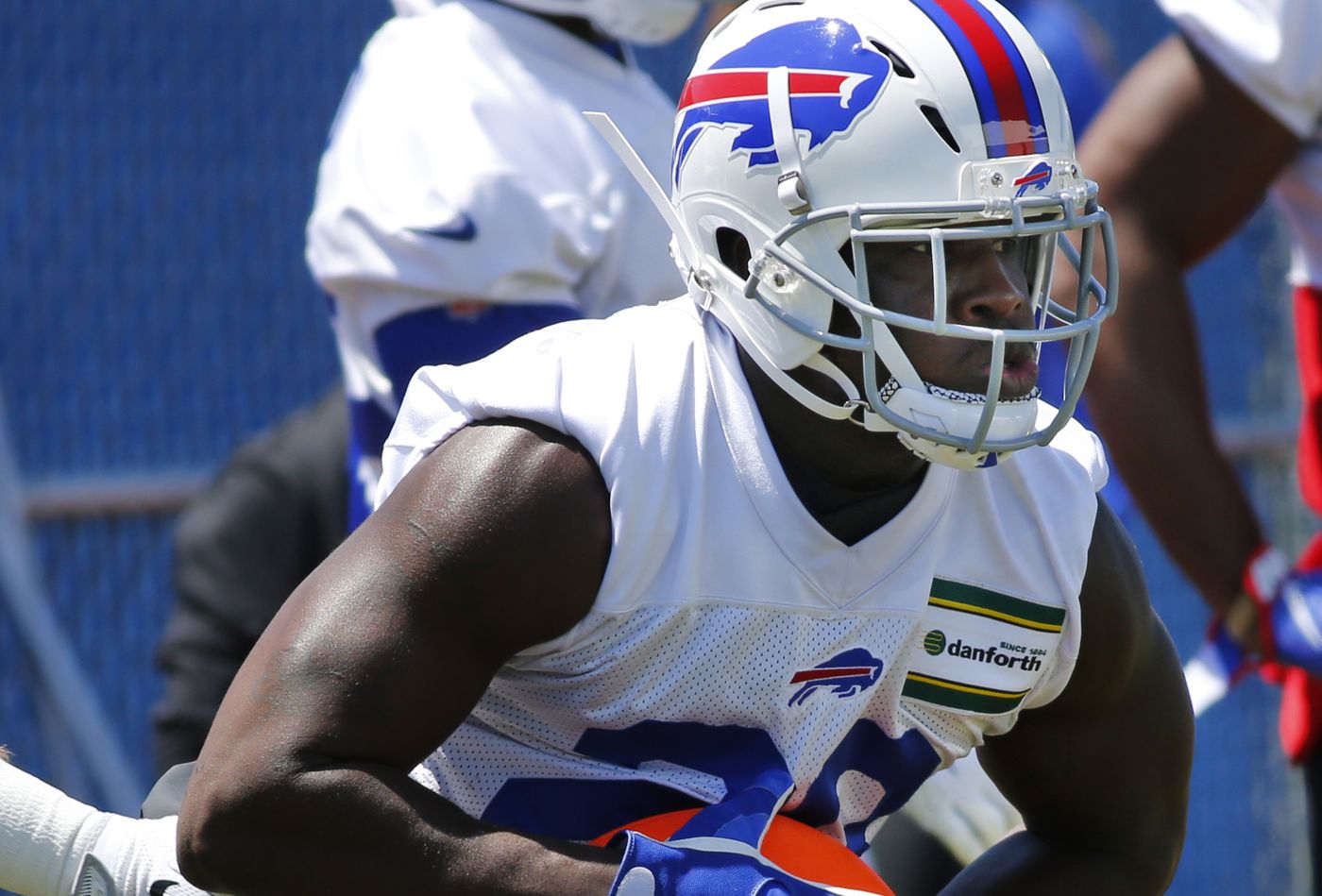 Frank Gore, the third-place all-time leading rusher, showcased some promise early in 2019, producing three straight double-digit fantasy games, including back-to-back 16 point games followed by a 100-yard rushing performance against the number one fantasy defense, the New England Patriots. Despite the solid start, Gore would eventually lose touches, and his starting job, to rookie Devin Singletary. Singletary showed great promise in 2019, averaging 5.1 yards per run, third-best in the league. Gore is set to be an Unrestricted Free Agent in March and has made public his plans to play in 2020, the question is where and in what type of role. In 2019, Gore's fantasy production was abysmal, posting just 87.7 total fantasy points, an average of 5.9 points per game. His five breakaway runs ranked 33rd in the league and his 159 yards created ranked 44th. Defenses knew how to scheme against Gore, which resulted in his lack-of-production. His 36.1% stacked front carry rate was the fourth highest in the league, and his 7.3 average defenders in the box were third in the NFL.
Gore's 44.8% opportunity share was 34th league-wide, while his snap share of 37.1% ranked 34th. His 11 goal-line carries were good enough for eighth in the league, however, Gore was only able to find the end zone twice all season. Gore also ran the ball 166 times for 599 yards, with 13 receptions for 100 yards. Even if Gore finds a new home in 2020, it would be best to fade the soon-to-be 37-year old running back.
LeSean McCoy
Finished 2019 as RB 39
Shady flashed early in the 2019 season, posting three double-digit performances in the first four games. McCoy eventually flamed out, never getting enough touches to make an impact and proving to be too risky of an option due to his frequent fumbling. McCoy had a couple of healthy scratches towards the end of the season, and Damien Williams' success during the final stretch of the season and throughout the postseason does not bode well for McCoy's future. Some analysist believed McCoy would shine when he reunited with former head coach Andy Reid just before the start of the 2019 season. However, that was not the case. McCoy carried the ball 101 times for 465 yards and four touchdowns. His subpar 2019 campaign resulted in 118.6 total fantasy points, an average of just 9.1 points per game.
McCoy's 6.9% breakaway run rate was fifth-best in the league, however, his 28 evaded tackles and 21.7% juke rate ranked 39th and 32nd, respectively. He ranked 37th in Red Zone touches with 22, and his 34 targets ranked 40th in the NFL. His 33.9% snap share ranked 47th across the league, while his 39.9% opportunity share was 35th highest, just behind Frank Gore. McCoy will be 32-years old when the 2020 season begins and his productivity has steadily declined in recent years. He will be best left undrafted and on waivers for the 2020 fantasy season.
Philip Rivers
Finished 2019 as QB18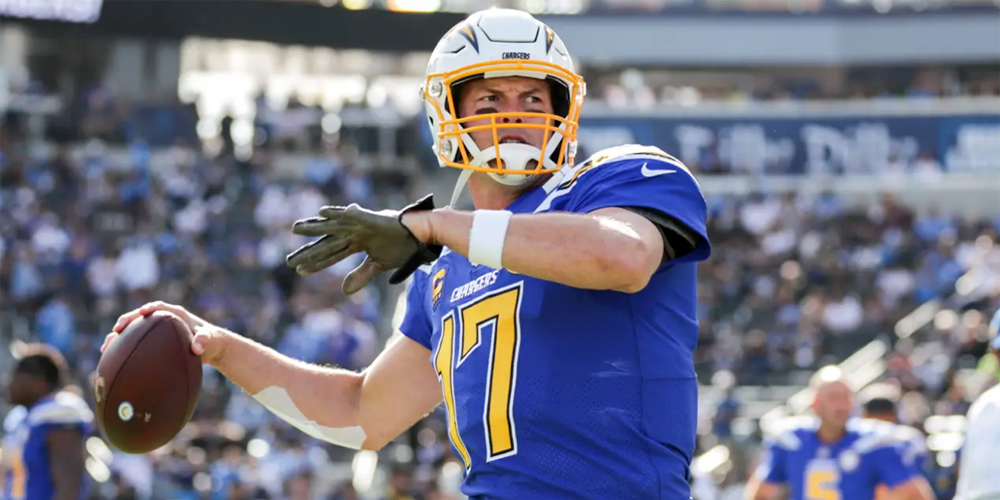 Philip Rivers' upcoming free agency and a rocky 2019 campaign do not create confidence surrounding his future fantasy production. Rivers exhibited he is still more than capable of slinging the football with confidence, however, the results rarely fell in his favor. His 591 pass attempts ranked seventh in the league. His 84 Red Zone attempts were fifth in the NFL, while his 75 deep balls ranked sixth. Rivers 4,615 pass yards ranked fourth across the league, with 2,490 completed air yards, which was fifth-best in the NFL. His pass attempt distance yardage of 5,129 ranked third in the league. Despite these positive stats, he struggled much of the season. Rivers' had the third-most interceptions in the league with 20. His 36 interceptable passes ranked second-worst in the NFL, and his total of 45 danger plays ranked fifth-worst in the league.
Rivers' 83.1% true passer rating ranked 23rd, while his deep ball completion percentage of 30.7% was 25th. Rivers finished 2019 with 255.50 total fantasy points, an average of 15.97 points per game. Rivers' best days might truly be behind him, and in the case of fantasy football, there are far better options than Rivers, who turns 39-years old during the 2020 season.
Jason Witten
Finished 2019 as TE11
Uncertainty surrounding Jason Witten's return in 2020, combined with Blake Jarwin's solid productivity, could be a threat to Witten's future positive fantasy production. In a year when the tight end position was as inconsistent as ever, Witten proved to be somewhat reliable despite sitting out the previous season to work in the broadcast booth. Amongst his fellow tight ends, Witten's 64.2% route participation ranked 13th, while his 14.4% target share ranked 17th. He had a catchable target rate of 88%, eighth-best among tight ends. His 75.9% catch rate was ninth-best, while his 86.3% true catch rank was 10th and his 77.2% snap share was 13th highest. Despite these numbers, Witten was incapable of big plays. His 8.4 yards per reception was 38th and his 6.4 yards per target ranked 30th. Witten's 43.8% contested target rate ranked 23rd among tight ends. He turns 38-years old before 2020 season, and it is hard to imagine Witten posts better numbers than his low-end TE2 2019 fantasy season, an indication that Witten's best years are in the past.
Delanie Walker
Finished 2019 as TE43
Walker only played in seven games in the 2019 season. The emergence of 24-year old Jannu Smith, whose 85.7% contested target rate led tight ends and 89.7% true catch rate was fifth-best, is not a good sign for Walker's future. 2019 was Walker's second straight season missing significant time due to injury, and Smith showcased his capability of handling lead duties while also posting huge fantasy numbers. Walker had a 6.9 yards per target, with 10.2 yards per reception. When healthy, Walker held an 18.8% target share, which was eighth-best, however, under the resurged Titans offense helmed by Ryan Tannehill, Walker's production down-the-line remains in question. Walker's TE10 ADP heading into 2019 emphasized his potential when healthy, but Walker has missed the last two seasons to substantial injuries and turns 36-years old before the start of the 2020 season. It will be safest to avoid Walker in 2020.
---
Undervalued Fantasy Veterans
---
Larry Fitzgerald
Finished 2019 as WR35
Larry Fitzgerald posted decent numbers under rookie head coach Kliff Kingsbury and rookie quarterback Kyler Murray. His up-and-down season was directly linked to growing accustom to the new, young offensive system. Now that Murray and Kingsbury have a year in the NFL under their belts, the offense will click more smoothly and Fitzgerald's volume and production will increase as a result. If 2020 is truly Fitzgerald's final season, he will look to end his career on a high note, which would equate to valuable fantasy numbers. Fitzgerald will be 37-years old when the 2020 season starts but still can play at a high level with good fantasy potential. Fitzgerald posted 177.4 total fantasy points, an average of 11.1 points per game, grabbing 75 receptions for 804 yards and four touchdowns Between all wide receivers, Fitzgerald's 75 catches in 2019 were 17th most. His 335 yards after the catch ranked 16th, and his 14 Red Zone targets were 21st best amongst wide-outs, a number that could increase if Murray and the Cardinals have more success in 2020. Fitzgerald's 68.8% catch rate ranked 20th, while his 92.6% true catch rate ranked second in the league. Despite his age, Fitzgerald continues to prove reliable in fantasy, especially in PPR formats. If he can turn more of his touches into scores, his overall ranking and fantasy numbers will rise. Fitzgerald has all the makings of a potential late-round steal in 2020 fantasy drafts.
Aaron Rodgers
Finished 2019 as QB11
The Packers running game saw a rebirth under new head coach Matt LaFleur, which took some pressure off of Aaron Rodgers in 2019 and, ultimately, infringed on his fantasy numbers. Some analysists would argue that Rodgers' fantasy season was a disappointment, especially with a QB3 ADP heading into 2019. However, there were several challenges for Rodgers all season, including losing his number one wide receiver Davante Adams for four games in the middle of the season, which further impacted his overall fantasy numbers. Rodgers is currently 36-years old, turning 37 during the 2020 season. Despite his age, Rodgers' production is still proficient. He threw for just over 4,000 yards, with 26 passing touchdowns and only four interceptions.
Rodgers 85 Red Zone attempts ranked fourth in the league, while his 94 deep ball attempts were good enough for second in the NFL. Rodgers' 5,114 pass attempt distance, the total depth of attempt, ranked fourth across the league. Rodgers' 34 Money Throws ranked first overall in the NFL. Rodgers finished as the 19th overall fantasy player, with 262.3 total fantasy points, an average of 17.5 points per game. If the Packers can acquire more weapons for Rodgers, combined with the core he has now, Rodgers could easily crack the top-10, and, possibly, end the season as a top-5 quarterback in 2020.
Adrian Peterson
Finished 2019 as RB35
Former league MVP and fifth all-time leading rusher, Adrian Peterson, had the volume and the touches most of the season for an impactful fantasy season, however, producing positive points in a bad Redskins offense was nearly impossible. In 2019, Peterson's 211 carries ranked 19th in the league. Peterson's 11 breakaway runs of 15 yards or more ranked eighth in the NFL. His 33.8% juke rate ranked second in the league, while his 77 evaded tackles were 11th best in the NFL. His 376 yards after the first evaded tackle ranked 14th in the league, highlighting his ability to make defenders miss and accumulate solid yards. Peterson's base front carry rate, the percentage of carries with seven defenders in the box, of 51.7% ranked first in the league. Despite some solid numbers, Peterson had his struggles in 2019. His 4.3 yards per run was 26th in the NFL.
Peterson only posted 140.2 total fantasy points, a 9.2 points per game average. Peterson rushed 211 times for 898 yards and five touchdowns, adding 17 receptions and 142 yards through the air. Washington's backfield could be crowded in 2020 if Derrius Guice stays healthy and Bryce Love returns from injury, influencing Peterson's return to the Redskins. Peterson is not the same back he once was. However, he still has gas left in the tank and in a capable offense looking for a veteran running back that can offer 10-15+ carries a game, Peterson can prove to be efficient. The only obstacle that stands in Peterson's way of a productive 2020 fantasy campaign is a team's reluctance to sign and start a soon-to-be 35-year old running back.
Julian Edelman
Finished 2019 as WR5
Julian Edelman continued to be the safety net for Tom Brady in an offense that struggled at times in 2019. Edelman displayed his capability of massive fantasy production in each game despite nagging injuries. Although Edelman is one of the older receivers in the league, turning 34-years old before the 2020 season, his tenacity and competitive nature keep him young at heart. Edelman dominated throughout the season. He finished fourth in the league in receptions with 100, 16th in receiving yards with 1,117, and found the end zone six times. After the 2019 season, Edelman finished as the 24th overall fantasy player, with 250.7 total fantasy points, an average of 16.7 points per game. Edelman's 154 targets were third-best in the league, and his 26.2% target share was sixth-best. His 15 Red Zone receptions ranked fifth league-wide, while his 83.8% catchable target rate ranked 13th. Edelman's uncharacteristically high eight drops were sixth-most in the league, however, this is only a small blemish on an otherwise outstanding 2019 fantasy campaign. Edelman continues to get overlooked in drafts despite his unremitting productivity and will look to continue his dominance into the 2020 season.
Tom Brady
Finished 2019 as QB12
Tom Brady's upcoming free agency is perhaps the biggest story of the 2020 offseason. Although separation is unlikely, many speculate whether the Patriots and Brady finally part ways, or if New England brings back their franchise quarterback for another title run. Some say Brady's best years are behind him, and although that may hold some truth, Brady has proven his worth in fantasy. His QB12 finish is impressive, especially a year after losing future Hall-of-Fame tight end Rob Gronkowski, while also having unreliable weapons on offense aside from Julian Edelman. Brady finished better than his QB17 ADP, a sign that there is still fire left to fuel Brady's performance. Brady tossed 24 touchdowns and only 8 interceptions. His 4,057 passing yards were seventh in the NFL. Brady's 2,225 completed air yards and 4,634.5 pass attempt distance ranked 10th in the league. His 613 pass attempts ranked fourth, and Brady was first in the NFL with 101 Red Zone attempts.
Brady's 41.7% deep ball completion percentage was eighth-best in the league, while his 60 deep ball attempts ranked 15th in the NFL. The 31 dropped passes from his wide receivers were seventh-most in the league, an indication that Brady's outside-the-top-10 finish was not entirely his fault. Brady finished the 2019 fantasy season as the 22nd overall ranked player, with 255.8 fantasy points, an average of 17.1 points per game. If the Patriots sign more weapons for Brady's arsenal, or if 2019 first-round pick N'keal Harry can break out during his sophomore season, Brady can easily crack the top-10 fantasy quarterbacks in 2020. Despite turning 43-years old before the season starts, Brady will look to hit 2020 with the same fiery drive and ambition that has driven him to success throughout his career.
Fantasy Stats Used For This Article
STAY IN TOUCH
Sign up for FantasyData's newsletter and get awesome content sent to your inbox.
We'll never share your email address and you can opt out at any time, we promise.
---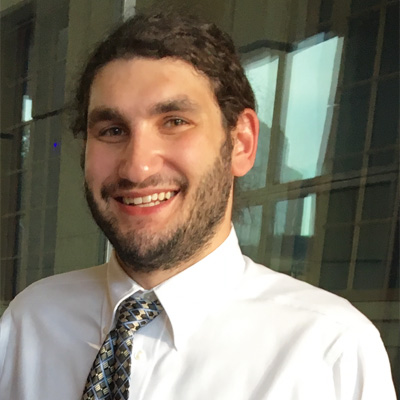 Josh is a Fantasy Football writer with 10 years of experience in competitive leagues. His professional background stems from the fast-paced world of sports media, with experience working for NFL Films and Thursday Night Football. His first-hand familiarity with the NFL gives him an interesting perspective in the world of fantasy football. Concurrent with his fantasy football analysis, Josh is a published sport and fiction writer. Josh resides in the Fishtown neighborhood of Philadelphia, Pennsylvania.